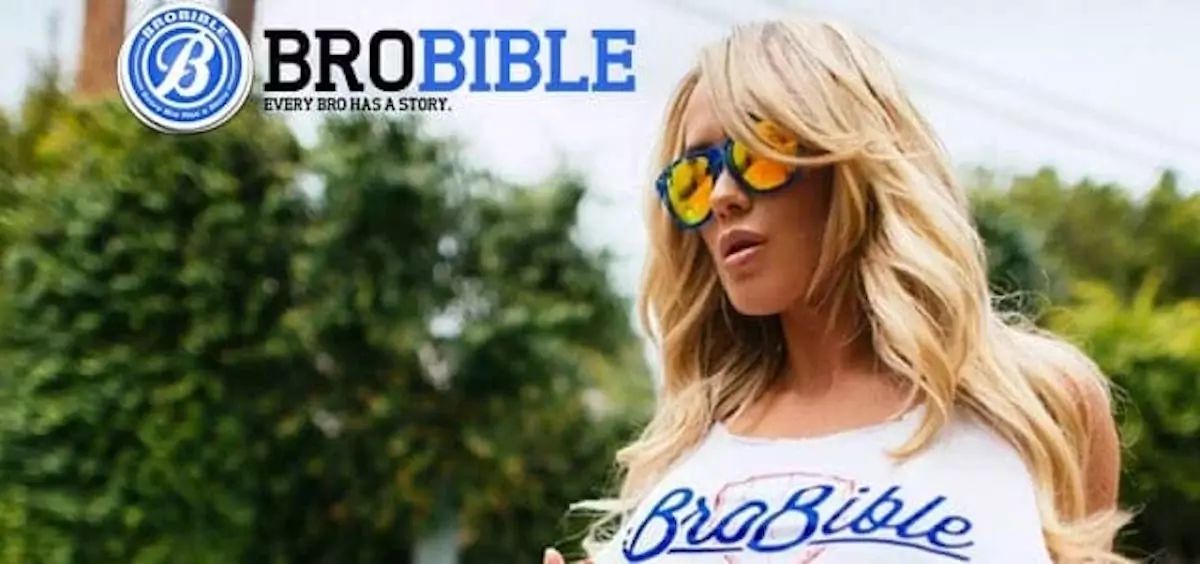 Sometimes men just want a website dedicated to them. There's a ton of sites for women on all sorts of subjects but men don't have that many. BroBible is one of the cool websites for men to sit back and enjoy a ton of content that ranges from sports to politics. Through a unique style, BroBible has changed bro culture.
There are over 10 million men between ages 18-35 who visit this website every month for man friendly content. BroBible has an aggressive approach to media and talks about all the latest trends like gadgets, food, drink, entertainment, and social destinations.
The career ambitious community of "Bro's" working on this site are constantly unveiling new products and popular items for other bros to discover. If you're a man who wants to catch up on manly things or a woman who loves dude stuff, you'll love this site. If you need more interesting stories made just for men, you'll love these sites like BroBible that are also made specifically for men.
Just A Guy Thing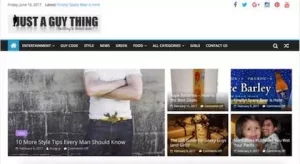 Official Site
Just A Guy Thing is one of the best BroBible alternatives. This site has a ton of stuff that caters to testosterone driven people. You can read about the guy code and know more about the unwritten laws between men. You can also find out more about style, food, business, the latest trends, and entertainment. Just A Guy Thing is a great site for any man who wants to know more about anything man related.
---
ManHelper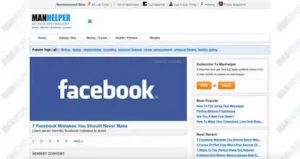 Official Site
ManHelper must also be added to our list of top men websites. This magazine has a simple mission: to help guys become better dudes. There's always a lot of high quality, clean, content on this site that is very easy to navigate. ManHelper also tries to cut down on ads as much as possible, their goal is to give you content, not advertisements.
---
Primer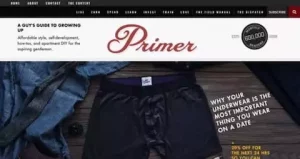 Official Site
If you're a millennial man, you'll love Primer. This online magazine is very similar to sites like TheChive. Primer believes that good content should be portrayed through good images and illustrations. Primer is always free to use and always will be, this site will never charge for quality content. This site doesn't have a lot of writers, Andrew, the creator, and a few of his buddies add their own experiences in hopes of helping guys in the same situations as them.
---
The Bachelor Guy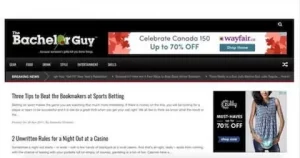 Official Site
If you're a bachelor, you'll love The Bachelor Guy. This site tells you stuff that others are afraid to say, making The Bachelor Guy one of the best websites for men on our list of sites like BroBible. This website covers subjects like sex, skills, entertainment, style, gear, and drinks. If you want to learn more about life, through men's eyes, take a  look at The Bachelor Guy for some great content.
---
The Art Of Manliness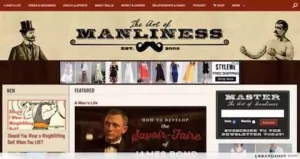 Official Site
This addition to our list of BroBible alternatives has a lot of info about grooming, social interactions, and what it's like to be a man. The content on The Art of Manliness focuses on quality, not quantity. You won't find as many articles on this site as the others but you will find some amazing stuff to read. Check out the quotes on men and the "how to make small talk" articles for some interesting facts.
---
UrbanDaddy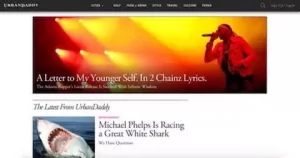 Official Site
Another addition to cool websites for men is called UrbanDaddy. This site has all the latest scoops on cool things like nightlife, entertainment, shopping, and food. There's also a ton of extra perks on this site for you to discover. UrbanDaddy is made for adults over 21 years old and you must confirm your age before logging in. If you're an urban daddy who wants to read up on the lifestyle, take a look at this cool site.
---
Thrillist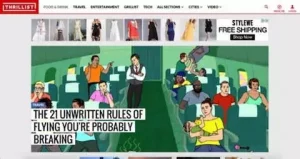 Official Site
Thrillist is a site for men who like excitement. Read up on new tech, cities to visit, and ideas for thrilling adventures in the wilderness. Thrillist has a large library of content that includes pictures, videos, and powerful articles to keep you entertained. You'll always find something new on this site because it's updated regularly. Thrillist is another one of the top websites like BroBible on our list of sites for men.
---
AcidCow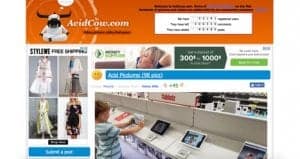 Official Site
We cannot forget to add AcidCow on our list of sites like BroBible. This site has less facts and news-worthy articles, it focuses on humor and silly content. If you want to relax and get away from the stresses of life, you'll have a lot of fun on AcidCow. This site has a large variety of videos, pictures, gifs, and games that any man will enjoy. Click on the link above to join the community of men who already enjoy visiting AcidCow.