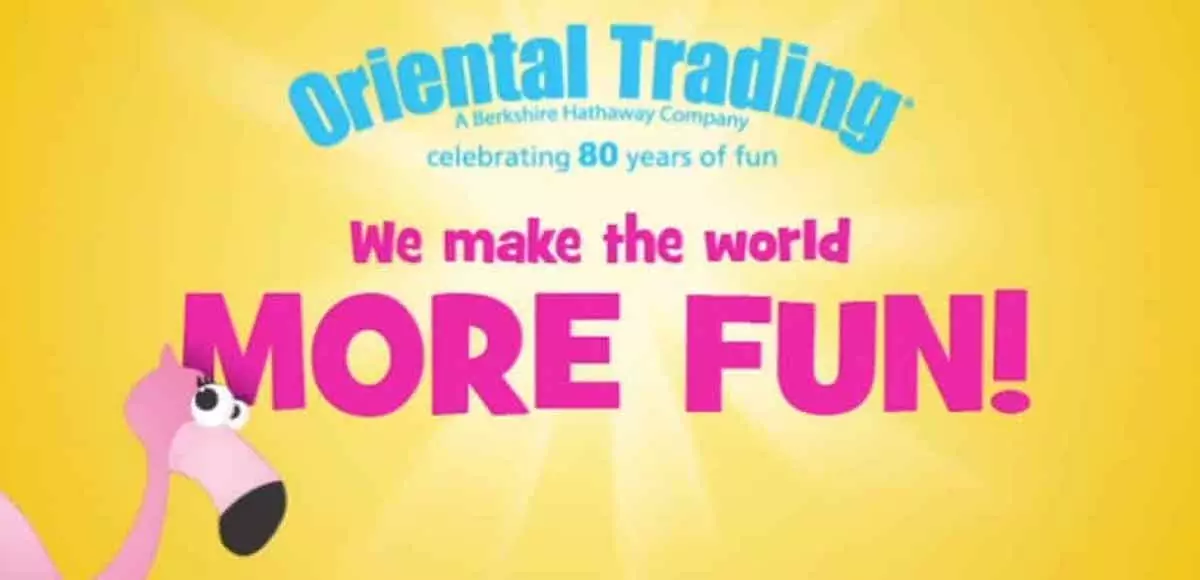 If you are searching for party supplies, arts and crafts, toys and novelties, or school supplies, The Oriental Trading Company has them all in one place. It's even got a wedding supply area with everything from table numbers to personalized napkins. That's why it's been recognized as one of the top 100 Internet retailers and one of the top 50 catalog companies. It is simply one of the best party supply stores you will find.
Using the site is really easy. You can either type in what you need in their search engine, or browse through the main categories. There is also a special area dedicated to holidays; if Easter, Mother's Day or Halloween is nearby, you will find all sorts of related products and supplies listed here.  All of this, plus their 110% lowest price guarantee, make this a site you should add to your bookmarks.
If you can't find what you are looking for here, there are several useful websites similar to Oriental Trading. Keep reading to find out more about them.
Party City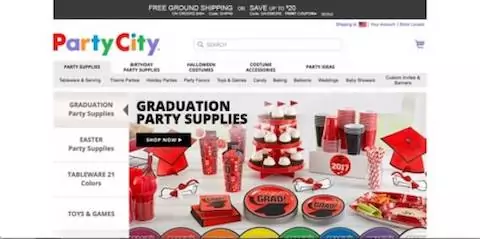 Official Site
When you need to find stores like Oriental Trading you should first visit partycity.com. Not only is it one of the best party supply stores, but they also have a vast catalog of costumes and graduation supplies. If you need some inspiration check out their party ideas page, full of great suggestions for birthdays, holidays, and even luaus or special occasions. If you're in a rush, place your order by 3 pm EST and it will be shipped that same day.
---
S&S Worldwide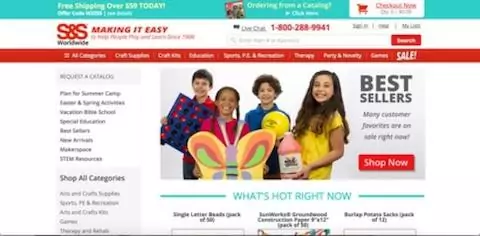 Official Site
This is a great option if you are looking for school supply stores. Not only will you find anything you need related to crafts and education supplies, such as puzzles or paint brushes, but also classroom furniture. So, if you need some new desks or want to get those old classroom mats replaced, you can surely find them here. There is also a wide catalog of party supplies, as well as games and novelties.
---
U.S. Toy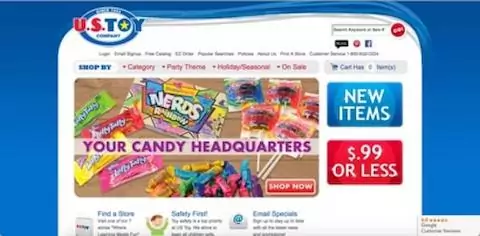 Official Site
This is one of those stores like Oriental Trading that's great to visit when you have a party theme in mind. If you kid loves superheroes, or if you daughter still insists on dressing like Elsa from Frozen, there are plenty of items to choose from.  You can also find toys, and if you've got a sweet tooth there's lots of candy and dispensers. Don't miss their On Sale page, where there are hundreds of items with great discounts.
---
PartyPro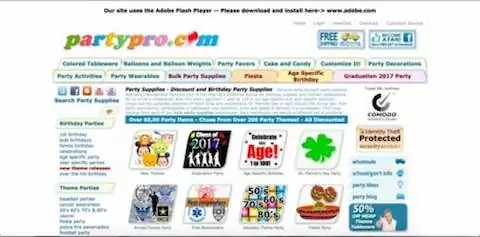 Official Site
Not many party supply stores have a stock like PartyPro has. With over 60,000 party items and 200 party themes to choose from, you will probably find what you need here. There are also gift wrap supplies available, and if you have a tight budget makes sure to visit the Dollar Party Store, where everything costs one dollar or less. It is perfect for finding fantastic party supplies at unbelievable prices.
---
PartyCheap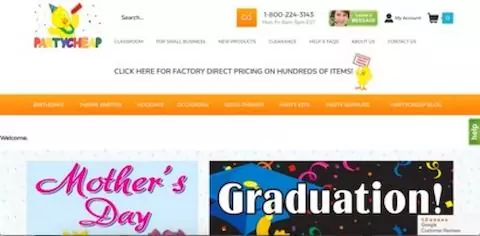 Official Site
If you're looking for stores like Oriental Trading to buy some holiday decorations for your restaurant or dental office, PartyCheap is your option. They offer small business discounts on all their products, accessories and supplies. Just send them an email and they will get in touch with you with more details about it. Make sure to read their blog; it has many great decorating tips and ideas.