Lazy OAF is one of the best British clothing brands that have been keeping it weird since 2001. The Lazy OAF shop sells streetwear and hand printed shirts that aren't what you see every day. If you love different kinds of fabrics and neon colors, you'll love this men and womens streetwear brand called Lazy OAF.
If you love to dress outside the box, you'll fall in love with the independent brands found on this site, each one is from a unique and creative artist. Lazy OAF ships for free to all residents of the UK on orders over £75 and international shipping starts at £7.50 for standard shipping.
This website is very affordable but if you want to save even more money, check out their sales. Here you can save up to 70% off retail cost. Log on often to find all the new additions and the new discounts and deals. For more clothes that are a little different, and a few UK labels, take a look at our list of stores like Lazy OAF below.
Boy London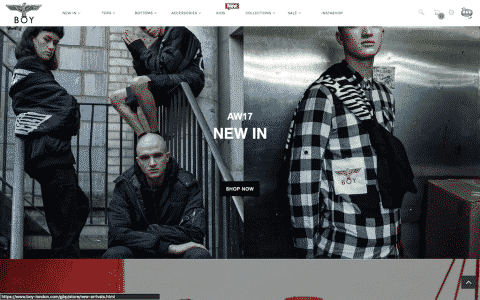 Official Site
Boy London must be added to our list of stores like Lazy OAF. This online shop has risen in notoriety in the last few years. You can find amazing jackets, hoodies, swimwear, bottoms and tops on this site, for men or women. Boy London is another great London brand that is adored by celebrities like Rhianna and Jessie J.
---
Topman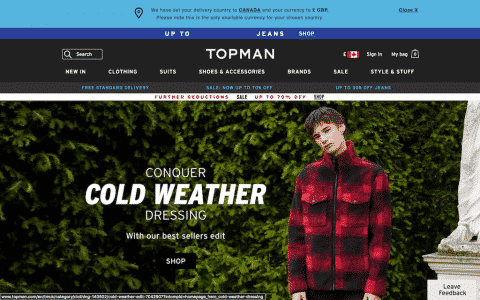 Official Site
Topman is a little different than the Lazy OAF clothing brand but it is based in the United Kingdom. This online shop caters to suits and posh outfits for men. Here you can find great brands like Calvin Klein, Criminal Damage, and Hype. Topman delivers internationally and new deals and discounts are added all the time to their homepage, keep an eye open for them all.
---
The RaggedPriest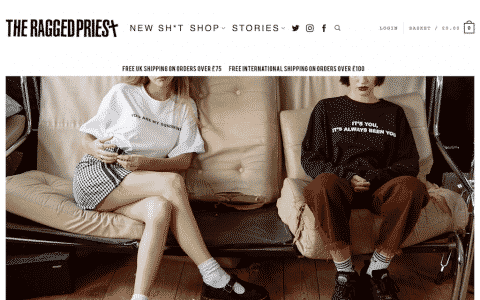 Official Site
One of the most extreme UK clothing brands on our list is TheRaggedPriest. This website is crazy and awesome. If you're looking for an edge-meets-comfort site, you've found one of the best with TheRaggedPriest. This site also has a Lookbook for added inspiration. Orders in the UK over £75 qualify for free shipping, it takes over £100 and over to qualify internationally.
---
SpoiledBrat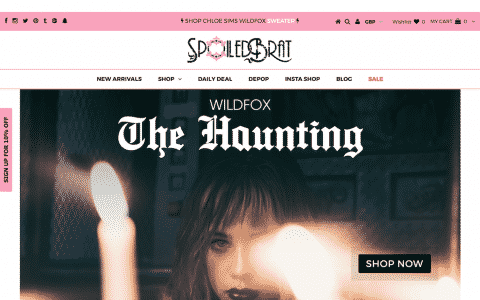 Official Site
SpoiledBrat must be added to our list of stores like Lazy OAF. This site has some of the best online fashion for woman. Like the other sites on our list, SpoiledBrad is UK based, trendy, and affordable. Check out their homepage for a ton of deals and discounts. There's always something on sale on SpoiledBrat's website.
---
CassettePlaya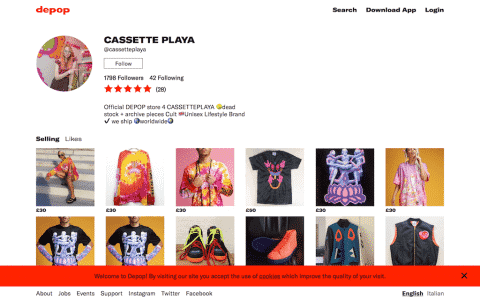 Official Site
This website isn't for someone who shy's away. CassettePlaya is a great London brand for people who like to be noticed with bold expressions, patterns, and colors. This urban collection is very popular with stars like Riff Raff, Lil Wayne, and Chris Brown. With this addition to our list of shops like Lazy OAF you'll get noticed, for all the right reasons.
---
Druzy Dreams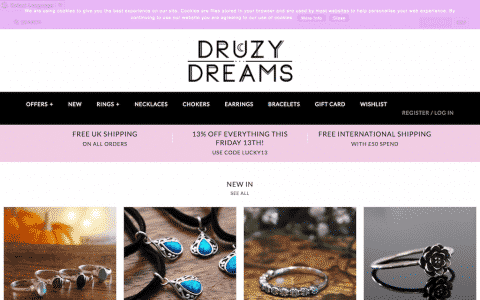 Official Site
Druzy Dreams isn't a fashion store, but it is based in London. Druzy Dreams is one of the best shops on our list to complete all your looks above. The jewelry and accessories found on this site are all unique and creative. This company ships worldwide and all their packages are handled with care, just like their creations. Druzy Dreams is also a great place to find gifts for someone you love.