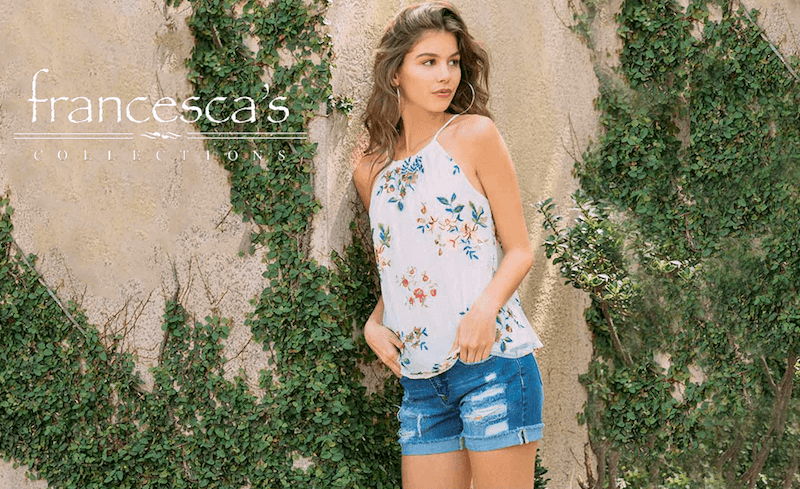 Every shopping addict knows that clothes are the best thing in the world. Adding more and more to your personal collection is a lifelong goal that will never be satisfied. Luckily, there are a lot of places that let you buy trendy styles, for less. This means more clothes with less money spent. There's nothing better than that.
Francesca's is one of those stores. Francesca's has everything you might need to complete your wardrobe, including shoes, handbags, and accessories. Rarely will you pay over $25 for an item and shipping and returns are always free on orders over $60. We told you this site was good.
New items are added all the time and new deals of the week are too. If you love laid back and charming styles, you'll love this boho clothing online collection. If you still have a need to shop after visiting this site, browse our list of stores like Francesca's below. Every store listed has cute clothes like the Francesca's collection and low, low prices.
RoseGal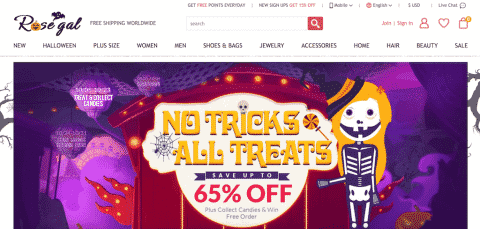 Official Site
RoseGal is an adorable shop for women. This online store is one of the top cheap online boutiques on our list. RoseGal has swimwear, shoes, bags, accessories, and hair and beauty supplies. You can also dress yourself from head to toe with RoseGal and find a small collection of plus size clothing and menswear on this site. RoseGal ships free worldwide on any order. There's no reason not to start browsing this online shop for your next purchases online.
---
Tobi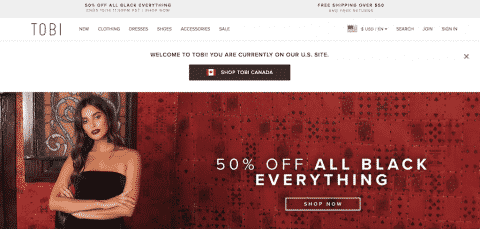 Official Site
Tobi always has free returns and their shipping is always free on all orders over $50. Sign up for their newsletter for an instant 50% off. Now that we've mentioned the deals found on this addition to our list of stores like Francesca's called Tobi, we must mention what they sell. Tobi is a site for women that carries flowing dresses, pretty patterns, and delicate styles. If you're searching for low priced and trendy clothes, shoes and accessories, shop Tobi.
---
Elise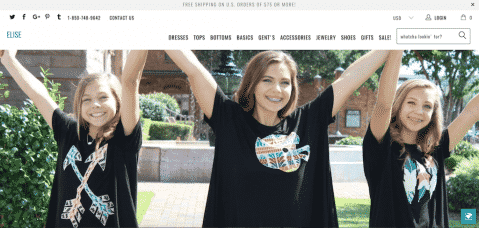 Official Site
Elise must be added to our list of top women's clothing boutiques. This online shop sells a lot of bright colors, neutral tones, and pretty patterns. Elise has a ton of basics, tops and bottoms to compliment your entire wardrobe. There's also a small collection for men, or "gents" as they call it. Check out their homepage for 2 for 1 deals and additional discounts. This UK based store ships internationally for free on orders over $75.
---
Amazing Lace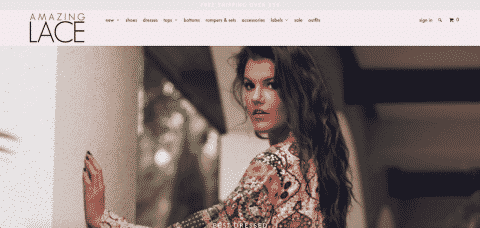 Official Site
If you like paisley tops, flower pattern dresses and a lot of white, you'll love Amazing Lace. This site sells a lot of cut-out clothing and unique designs. Everything from Amazing Lace is feminine and girly. You won't find any streetwear or leather on this site. Prices range at about $40 for a dress and $20 for a cute top, making Amazing Lace a great addition to our list of stores like Francesca's.
---
Cinnaryn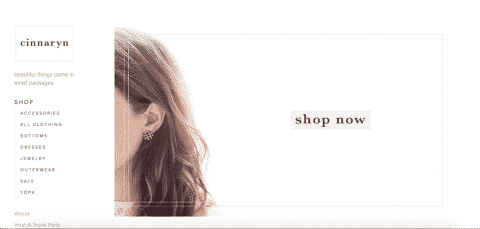 Official Site
If you're searching for a Bohemian store like Francesca's, check out this site called Cinnaryn. Cinnaryn has light and pastel colors, bright floral patterns and flowing designs. If you want to add a few extra accessories and jewels to your outfit, you can also find all that on this site too. Cinnaryn's price ranges are very similar to the online stores mentioned above. On their sales page, you can find amazing clothing for around $10. Most of the apparel found on this website is dry clean only.
---
White Plum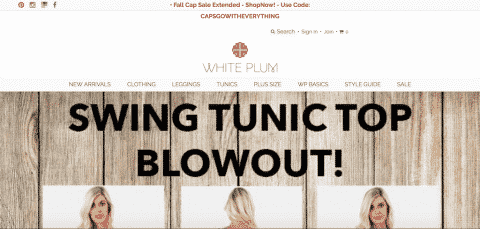 Official Site
White Plum is a discount website that gives you a lot of options. Are you looking for a new sweater? They have over 30 designs. Are you in need of a new pair of leggings? Choose from over 26 styles. White Plum gives you free shipping on all orders over $75 and new discounts are added all the time, log onto their homepage to find them before you shop.
---
Ever Abbey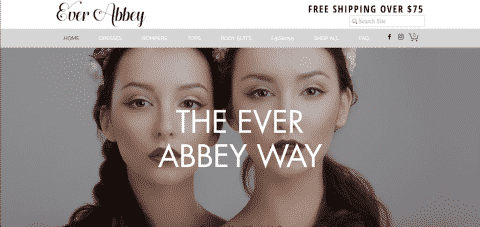 Official Site
There are a lot of cute online boutiques but Ever Abbey is one of the cutest. This online shop has a ton of dresses, rompers, tops, body suits, and bottoms. We guarantee that you'll fall in love with the clothes on this site. Find something for a romantic date or an ordinary day with Ever Abbey. You'll always get free shipping on orders over $75 with Ever Abbey which makes it another perfect addition to our list of sites like Francesca's.
---
UOIOnline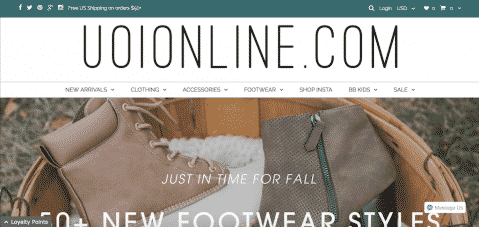 Official Site
UOIOnline must also be added to our list of stores like Francesca's. This online shop has the best and trendiest styles, for less. New arrivals are added all the time and they have a huge selection of footwear for you to discover too. UOIOnline ships for free on all orders over $50 and if you need a little extra inspiration before buying, browse their look-book for a ton of shopping ideas.