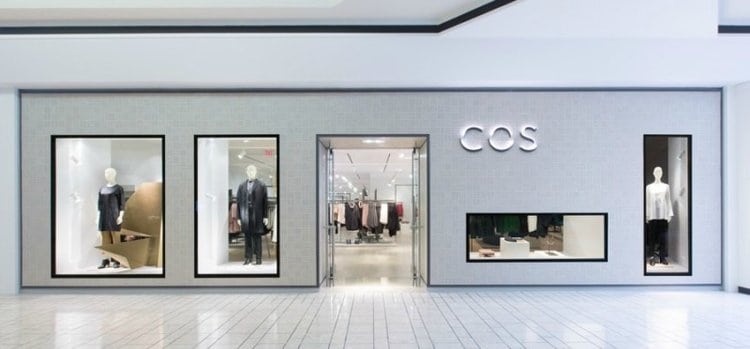 Minimalism is cool once again. Wearing a few chosen pieces with limited accessories can really make your look pop. The way to do this is to start with perfect items of clothing. COS is a great place to start. COS has simple, but beautiful styles, for men, women, and children.
If you're looking for a sleek pair of pants and a crisp white top, you can find it here. You can also find a ton of bright styles to get yourself noticed without much effort. The clothing found on this site averages at around $50 and each piece is high quality and will become a staple in your wardrobe, we guarantee.
COS ships internationally and fees will vary depending on location and size of order, but don't worry, their prices are very competitive. If you like the styles found on this amazing online shopping site, you'll love these other stores like COS below. Each site listed has minimalist looks that don't require much effort to look your best.
La Garconne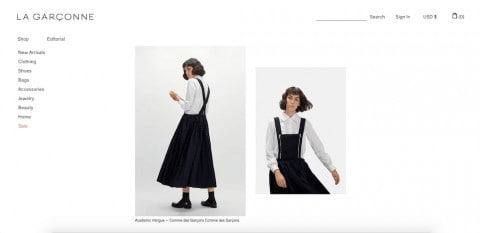 Official Site
La Garconne is one of the best online shopping sites for women on our list. Here you can find a ton of neutral colors and simple styles that will make you look like you've stepped off the runway without spending too much time on your looks. People will ask how you manage to look so good every day. La Garconne can be on the high end when it comes to their prices but check out their end of season deals to save up to 60% off their fashionable styles.
---
The Line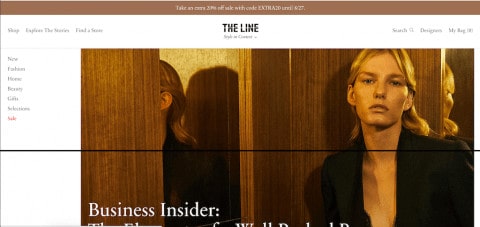 Official Site
This addition to our list of minimalist stores like COS is called The Line. At The Line, you'll find online shopping for girls, and women. Everything from this site will fit like it's been tailored for your body. If you're a modern lady that loves simple cuts and lines, you'll love The Line. You can also shop for home basics, lighting, art, and various accessories, to fit your modern life on this site called The Line.
---
Larkin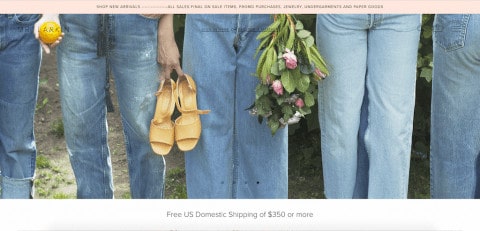 Official Site
Despite its name, Mr. Larkin is a website for women who have a minimalist sense of style. Here you can find flowing dresses, pastel colors, and a ton of straight lines without many embellishments. If you like it simple and attractive, you'll love this designer website called Mr. Larkin. Check out their homepage for extra discounts and if you order over $250 you can qualify for free shipping. Orders will be usually shipped within 1-5 days.
---
Maryam Nassir Zadeh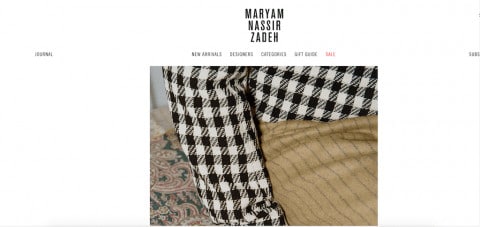 Official Site
Maryam Nassir Zadeh is one of the top online fashion boutiques for anyone that likes to shop designer looks with an ethnic twist. When you shop at this addition to our list of sites like COS, you'll find sales up to %60 off, new items added all the time, and unique styles you can't find anywhere else. Maryam Nassir Zadeh lives a simple and comfortable life, she wants you to too. Her clothes reflect her personality 100%. Start browsing this store now to see everything she has for you to discover.
---
Beklina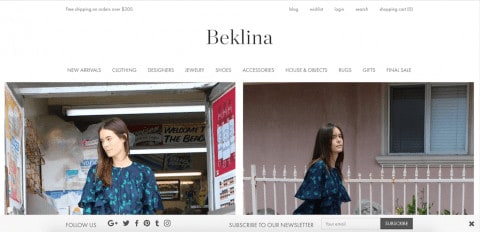 Official Site
If you like things simple but beautiful, you'll love Beklina. Beklina has attire for every day wear and special occasions, and things to adorn your home. Here you can find designer clothing, shoes, jewelry, accessories, and home objects like rugs and ceramics. Beklina must be added to our list of best online shopping websites for minimalist styles because it's great. No other explanation is needed. Order over $200 worth of merchandise to profit from their free shipping deal.
---
Need Supply Co.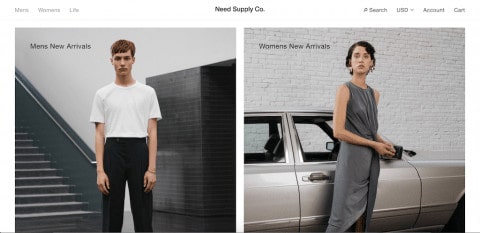 Official Site
Our list of stores like COS can't be without this online shop called Need Supply Co. Need Supply Co. caters to men and women. Here you can find a lot of black, white, and neutral tones. This shop will make you look amazing without doing anything. The clothing from this site speaks for itself. Need Supply Co. also has stuff for your home, like some of the other sites like COS on our list. The flat rate shipping is a little more expensive on this site, so stock up your cart before ordering, the extra cost will be worth it.
---
Garmentory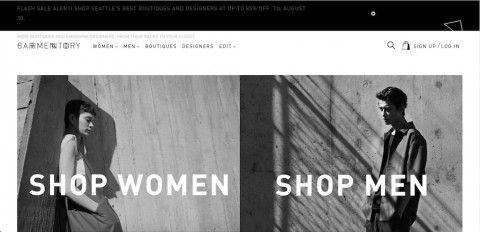 Official Site
Lastly, we must add Garmentory to our list of minimalist shopping stores like COS. This Indie boutique was created by emerging designers who want to share their art with you. Some of the packages you'll receive might even be wrapped by the person who created your garment. Garmentory has fashion for men and women and every purchase you make goes through the designer directly. If you're shipping within Canada or the United States, it will always be free on any order. For International orders, expect to pay around $45 for delivery.