Finding clothing for men can be a tough job. There aren't as many stores with cool mens clothing and comfortable styles compared to women. When you find a shop that you love that has well-fitting clothes and is within your price range, you stick to it. But don't you want to explore your options and see what other kinds of styles are available? Club Monaco is one of the best places to start.
Club Monaco, owned by Ralph Lauren, has more than 140 locations worldwide, and an online store. Each month, a new collection is added that can range from casual to chic. You just have to check out the site to see what's new, it's always a fabulous surprise. The best thing about this couture website for men and women is the free shipping in most countries.
If you love designer looks, that update all the time, you'll love Club Monaco. This site has casual looks for work and stylish ensembles for play. You can even find all the accessories you need like necklaces, watches, and scarves on this site. Shoes are available too. Design complete outfits and wow your peers when you look like you've stepped off the runway. For more designer styles that are cheap to boot, check out our list of quality fashion stores like Club Monaco below.
Oliver Spencer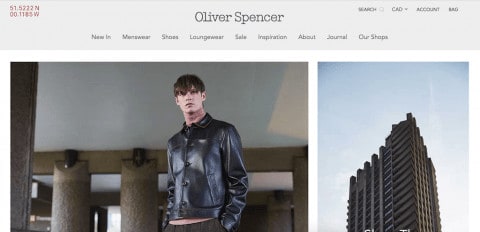 Official Site
If looking stylish and trendy is your thing, you'll absolutely adore Oliver Spencer. This site sells one of the best men's clothing brands, tailored pieces, and hand-crafted shoes. Oliver Spencer sonly uses the finest fabrics and the sleekest cuts. If you want to look chic, start shopping at Oliver Spencer. If you want to get free shipping, add more than $150 to your cart.
---
J Crew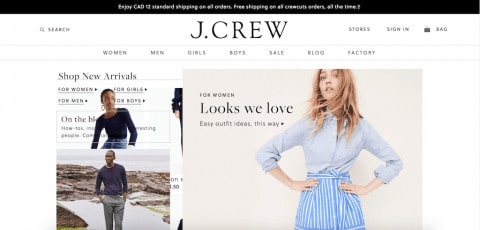 Official Site
J Crew is a website found on our list of stores like Club Monaco has everything from casual wear to tuxedos. J Crew has cheap dress shirts and a ton of shoes to pair with any outfit. This online store also sells all the essentials you need to complete any look and feel comfortable all day. J Crew also has a blog for added inspiration and low shipping that starts at only $5.
---
Penfield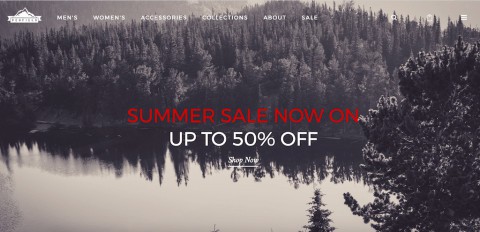 Official Site
This site similar to Club Monaco is one of the best men's clothing websites on our list of stylish outdoor gear. If you like to spend a lot of time outdoors, you'll love Penfield. This site sells all the apparel you'll ever need to be comfortable in any climate. Penfield has coats, shorts, boots, and more. You can also find cool accessories like hats and sunglasses on this site. The best things about Penfield are their added discounts and their affordable international shipping rates.
---
Billy Reid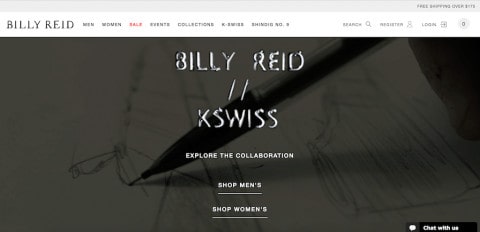 Official Site
The styles found on this site called Billy Reid reflect luxury without the high costs. This site is a great addition to our list of stores like Club Monaco. Billy Reid is one of the best business casual stores for men and women. Everything on this site is high quality and fashionable. The prices can be a little steep on this site, check out their sale page for lower prices. Shipping from Billy Reid is free on all orders over $175.
---
Bonobos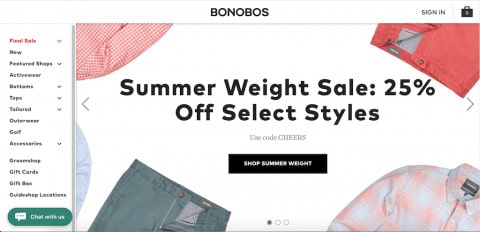 Official Site
Bonobos has the best mens suits and the coolest casual wear for men of all shapes and sizes. This site is a great alternative to Club Monaco. Bonobos guarantees perfect fit with every item your order. Every purchase from this site qualifies for free shipping and free returns, no questions asked. Excellent customer service and quality clothing is guaranteed with Bonobos, all the time.
---
Ben Sherman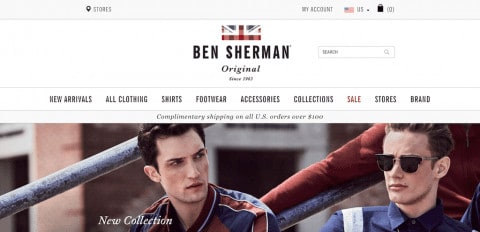 Official Site
Ben Sherman has been dressing people to perfection since 1963. This site has the best shopping for men, which makes it a top addition to our list of sites like Club Monaco. Save up to 70% off brand name items on the Ben Sherman website and take advantage of their complimentary shipping on all orders over $100. Orders are usually shipping the same day with Ben Sherman.
---
Todd Snyder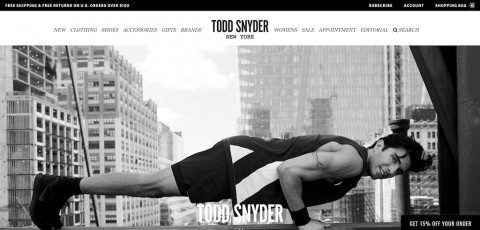 Official Site
Our list of stores like Club Monaco must also include Todd Snyder. Todd Snyder sells relaxed, refined, and always impeccable, tailored apparel for men. This site believes that well-made, perfectly fitted clothes are what make a man who he is. This site has over 40 brands and each one is guaranteed to make you look amazing. The cool thing about Todd Snyder, if you order for more than $100 worth of merchandise, you get free shipping.
---
Scotch & Soda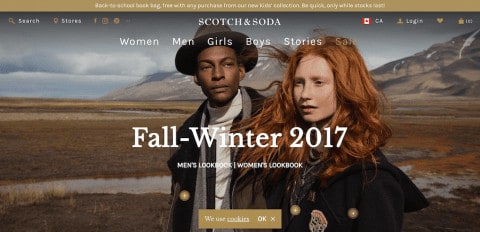 Official Site
Scotch & Soda is another one of the top alternatives to Club Monaco. This online shop sells trendy clothes for men, women, boys and girls. There's also a lot of savings to be found on this site called Scotch and Soda. If you want to save a little more, check out their sale page for savings up to 50% off. You can also get an extra 10% off just by adding your email to their list.