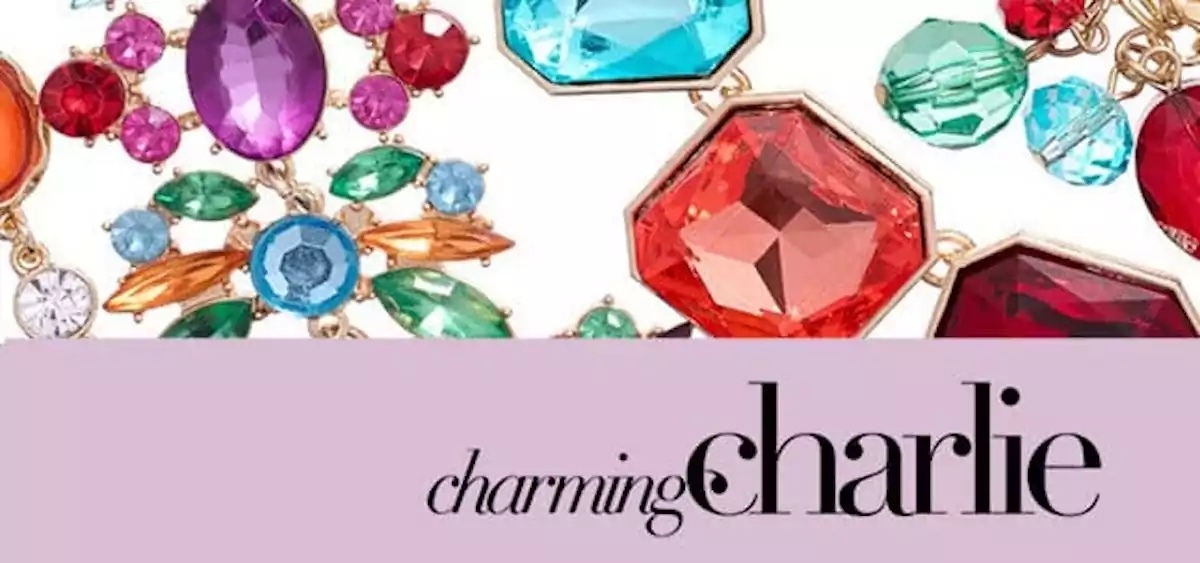 An outfit isn't complete without a little bling. Real jewels can be too extravagant and high end costume jewelry can be very pricy. That's why cheap, but cute, jewelry exits and if you're like me, you're always misplacing your necklaces and earrings so it's better not to have paid too much.
Charming Charlie is one of the best discount jewelry stores on our list, for good reason. On this site you can find everything you need to adorn a perfect outfit, including things like scarves, knee socks, and hair clips. Charming Charlie sells its items for less, usually between $20 and $3. Shipping is free on this site on orders over $50, if it's less, flat rate shipping will only cost you $5.95.
The Charlie stores have jewelry, handbags, apparel, gifts, home décor, and more. If you want to save even more, check out their sale section. Here, you can find items for as low as $1.48 and find BOGO (two for one) deals on low stock items. This site will become a favorite in no time. If you want more ideas for stores like Charming Charlie, browse our list below. Since everything's so cheap, you accessorize like a pro in no time.
A'Gaci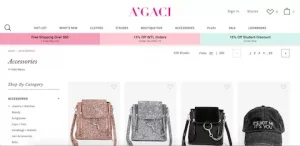 A'Gaci is the hidden gem found on our list of stores like Charming Charlie. This site has a lot to discover. Jewelry, scarves, hosiery, makeup, nail polish, belts, sunglasses, and more. You can even find shoes on this shop called A'Gaci. Every order over $50 will qualify you for free shipping and there are also cool coupon codes to be found on their homepage.
---
Sam Moon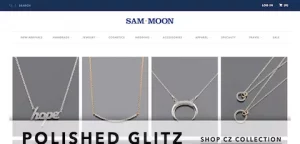 Official Site
This addition to our list of stores like Charming Charlie is an exciting retail store that sells women's accessories and handbags, for less. This site has an enormous collection of fashion jewelry for work, dates, special occasions, and weddings. Sam Moon has new arrivals every day and a sales section with items that start at only $1. Shipping is calculated on size and cost of order.
---
Francesca's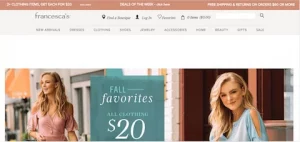 Official Site
Francesca's is one of the best online jewelry stores on our list. This site has a ton of BOGO deals, discount coupons, and free shipping and returns on all orders over $60. Shop Francesca's now to find shoes, clothing, jewelry, home items, beauty supplies, and gifts for cheap. If you want a little advice on home decoration or fashion, check out their blog for extra tips and tricks.
---
Claire's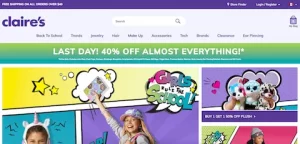 Official Site
Claire's can be found in almost every department store in North America. This store usually has giggling tweens and teens. Did you know that this store has fashion jewelry and makeup suitable for adults too? This addition to our list of cheap jewelry stores like Charming Charlie has amazing accessories, low prices, and free shipping on all orders over $40, without the hustle and bustle found in their stores.
---
Icing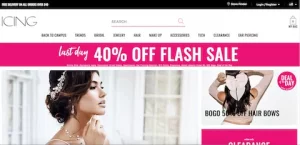 Official Site
One of the top jewellery shops on our list is called Icing. Icing is a website that caters to sparkling jewels, make up, cute items for your tech, bridal accessories, and more. The collection found on this site is very similar to Charming Charlie and their prices are very similar too. Shipping varies from $6 to $17.50 depending on the size of your order and don't forget to add the coupon code found on Icing's homepage to save even more.
---
Go Jane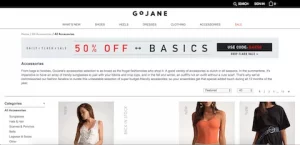 Official Site
Go Jane has everything from bags to bowties. This site really has it all. Known for its affordable fashion, this addition to our list of stores like Charming Charlie, also has a lot of accessories for cheap too. Go Jane has everything you might need to adorn an outfit for any occasion. Jewelry rangers from $2 to $25 and free shipping is available on orders over $60.
---
Forever 21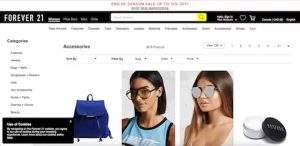 Official Site
Forever 21 has cute clothes for teens, young adults, and grown women and men. This site also has a mega collection of low prices bling for your body, hands, feet, and head. This addition to our list of Charming Charlie alternatives has amazing deals and discounts for you to enjoy and free shipping on every order over $50. Click on the link above for the trendiest styles and the lowest prices.