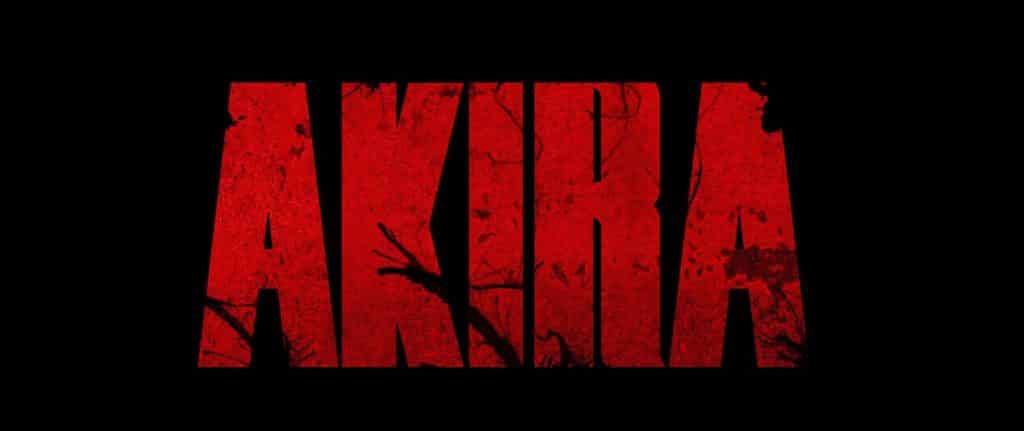 Shopping for clothes, shoes, and accessories is a guilty pleasure we all have. Shopping for cheap clothes that look great and feel amazing is even better. Akira is one of the top stores to buy quality clothes, for less. This store is based in Chicago and carries retro and glam brands of all kinds. Akira even has its own line of clothing. Most of the pieces on this site will be less than $50.
On Akira's site you can find clothing for women, sadly, there's nothing for men or children on this site. The Akira clothing line consists of dresses, tops, rompers, pants, shoes, handbags, and more. You'll find everything you need to top off a cute outfit or fill your entire wardrobe. Shipping from Akira will be free if you order over $50 worth of merchandise and overnight shipping is available for an extra $25.
If you don't know where to start, check out the trending tab. Here you can find what people are searching for and what's fashionable right now. Akira is one of the best cheap online boutiques, but there are more with similar laid-back styles and affordable prices. Browse our list of stores like Akira to discover them all.
Amaroso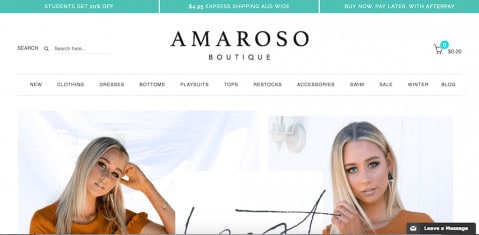 Official Site
This Australian based site must be added to our list of websites like Akira. Amaroso has everything you need for a relaxing Sunday afternoon and the perfect outfit for a hot date. This addition to our list of cheap online boutiques sell high quality clothing with a sexy appeal. International orders over $250 will qualify for free shipping, and if you live in Australia you can benefit from a flat $4.95 flat rate.
---
Beginning Boutique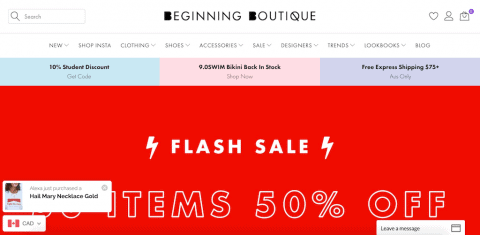 Official Site
First off, we must mention that this addition to our list of stores like Akira has nothing but beautiful clothes. The best thing about Beginning Boutique is all their amazing deals and discounts. Shipping is low for international buyers and free for Australians on orders over $75. Beginning Boutique also has a ton of coupon codes for you to use and free gifts with purchase. Check it out, you won't be disappointed.
---
HelloMolly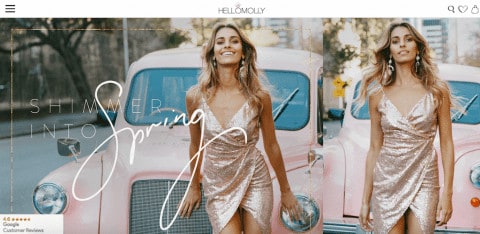 Official Site
HelloMolly is another one of the cute online stores that must be included on our list. Not only does this site have a cute name, it also has an adorable line of clothing and accessories. If you like to dress girly with pinks and pastels, you'll love HelloMolly. You'll also love their sales page and free shipping on orders over $50.
---
Showpo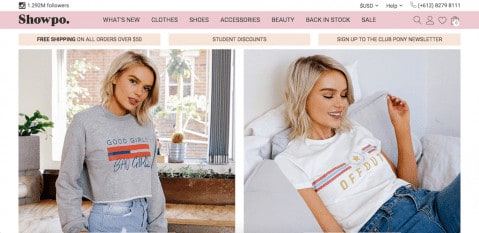 Official Site
Our list of cheap online shopping sites must also include Showpo. Showpo gives student discounts, low prices, and free shipping on all orders over $50. This site has a large collection of clothing, shoes, accessories and more. Your wardrobe will never be the same once you start filling it with items from this site. If you're looking for a cute and sexy dress for a girls night out, you'll find it on this shopping site for women.
---
BooHoo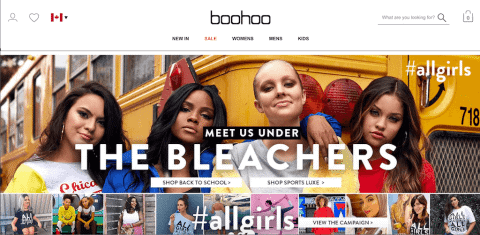 Official Site
BooHoo is a great addition to our list of stores like Akira. What's great about BooHoo is that it's not just for women. Here you can find clothing and accessories for men and children too. Check out their homepage for the coupon codes of the day that can save you up to 75% off and take advantage of their one cost shipping of $11 for standard shipping and $30 for express delivery.
---
Tobi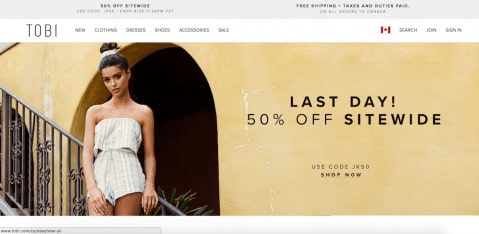 Official Site
This online shop called Tobi must also be included on our list of cheap boutiques. Tobi will give you 50% off your first order just by registering your email address with their site. After you've done that, browse the huge collection of women's styles. Dress for any occasion with Tobi and save a ton of cash, it's win, win all the way. Every day.
---
Stelly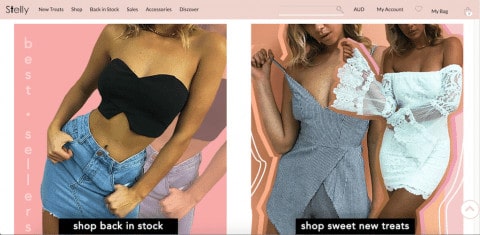 Official Site
Stelly loves to keep up with the seasons, and when one is over a huge sale is done. Don't miss out on these four yearly sales, you won't believe the markdowns. This Australian store ships for a flat $8.95 rate on all orders over $50 and if you're ordering Internationally your shipping costs will range from free to $25. That's still a pretty great deal. Stelly has everything you're looking for when you're searching for clothing and accessories, if you're a woman.
---
NA-KD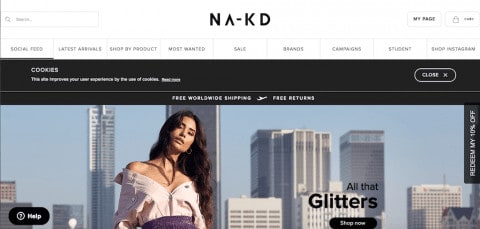 Official Site
NA-KD loves fashion, and they show it off with their collection. On this site you can find glam and casual styles for every day of the week. This addition to our list of stores like Akira has express delivery and free worldwide shipping and returns. New items are added all the time. This affordable shopping site for women is ahead of the game when it comes to fashion. Click on the link above to see for yourself.