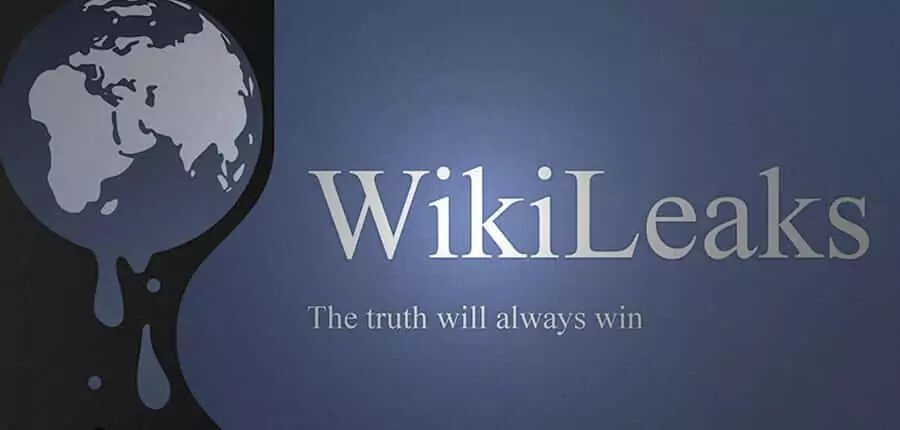 Julian Assange is the man who made the government quiver in fear. This man couldn't be stopped. Julian was the one who shared revelation after revelation on a site called WikiLeaks. He posted classified communiques and documents that couldn't be stopped by anyone, not even the army. The whole truth was finally released.
This site focuses on the truth and exposing things we should all know. It may not be noble and has even put people in risk for their own lives, but WikiLeaks sticks to its main goal, to expose the truth. If you want to know the truth about politics, the war and military, the government, and the global economy, take a look at WikiLeaks.
WikiLeaks has inspired others to share their voice and secret knowledge of the world. Since this site has proven so popular, many sites have decided to run the same course. We've scoured the web and found all the best WikiLeaks replicas for you to enjoy. Below is our list of sites like WikiLeaks. Each one is a propaganda website of its own kind. Enjoy!
Al Jazeera Investigations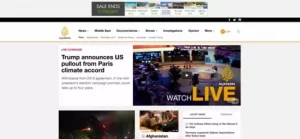 Official Site
The Al Jazeera Investigations is one of the best whistleblower sites on our list. This website is a secure place for Arabic whistleblowers to speak their voice and submit secret information. Al Jazeera will then investigate the tips. Whatever the tip may be, whether it's a story about human rights or government corruption, they will find out the truth. The first big reveal on this addition to sites like WikiLeaks was 1600 documents about negotiations between the Israeli and Palestinian government and authorities. Click on the link to find out more.
---
Cryptome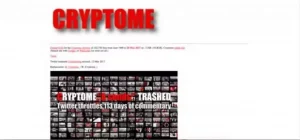 Official Site
We must add Cryptome to our list of websites like WikiLeaks. Since 1996, Cryptome has been hopping around the internet, slightly changing its name each time. This site was created by two independent scholars who advocate freedom of speech. Cryptome focuses on uncovering the surveillance techniques used by large corporations and the government. If you have a document that is prohibited by the government, Cryptome encourages you to send it to them so they can do something about it.
---
BalkanLeaks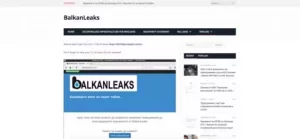 Official Site
The Balkans aren't keeping quiet anymore, they are ready to tell the world about their secrets. This website was created by a Bulgarian journalist and blogger called Atanas Chobanov. BalkanLeaks is one of the best WikiLeaks alternatives. This site is modeled on WikiLeaks but is mainly concerned with exposing political corruption and organized crime. BalkanLeaks will only expose information if it has been fact checked, unlike WikiLeaks.
---
BrusselsLeaks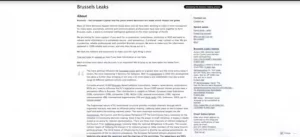 Official Site
If you want to know what's going on behind closed doors at the European Union, you've come to the right place with this addition to our list of whistleblowing sites. BrusselsLeaks's organizers have remained anonymous, for good reason, they expose the truth about the lobbyists and diplomats who bulldoze each other for prestige and position. BrusselsLeaks famous quote is: "There are plenty of good people in powerful positions who see shocking information and ignore it. How do we know this? We've been there." If you want to learn more about the belly of the European beast, click on the link above.
---
UniLeaks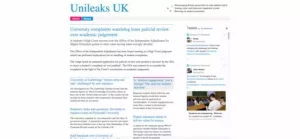 Official Site
This is the college addition to our list of sites like WikiLeaks. UniLeaks was created to tell the world about the scandals and secrets in universities and colleges around the world. Deans, chancellors, and teachers cannot hide their secrets anymore. An anonymous group of Australians started this site to "keep education honest". UniLeaks believes that schools are run by public funding, which means we have a right to know what's really going on behind closed doors. To learn more about the school near you, take a look at UniLeaks.
---
WikiSpooks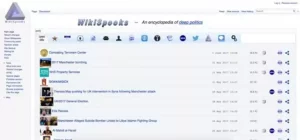 Official Site
Lastly on our list of sites like WikiLeaks we must mention WikiSpooks. This website exposes the truth about political fringe through documents and articles. Sometimes the "official" news isn't exactly the truth. WikiSpooks wants you to know the whole story. Sometimes a conspiracy or cover up is involved that you never would have guessed, luckily WikiSpooks is there to let you know more. Like Wikipedia, WikiSpooks lets people add and remove content to make the articles better. If you're a conspiracy theorist, you'll love WikiSpooks.