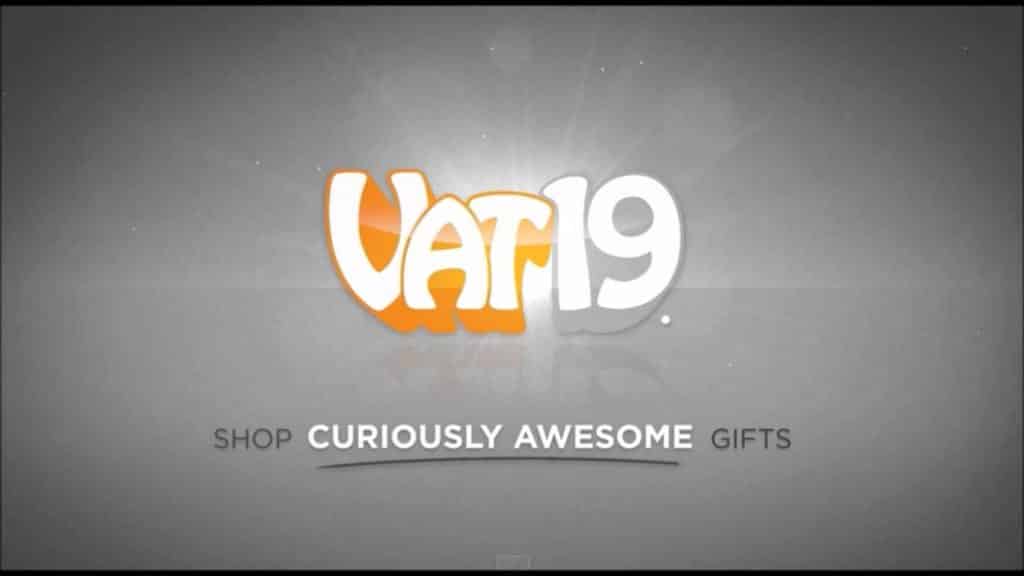 Gift giving can always be complicated and confusing. You don't want to get something the person already has and you want to give them something original. Luckily, we've found some amazing sites to help you with your gift giving problem. Each site is unique and daring and you're sure to please whoever receives your heartfelt gift.
Vat19 is the first unique gift sites on our list. This online shop has a lot of cool and original things to give as a gift or buy for yourself. Some of these things include five-pound gummy bears, cool games, creepy cerebral candles, grow your own bonsai kits, and all sorts of gadgets. Check out everything on Vat19 for some amazing ideas. You can even filter by price and type of item for a more precise search.
There's always a reason to bring a gift to a party and with all the holidays during the year, there's always a reason to find something special for people you love. If you order something from one of these sites like Vat19 you'll be the life of the party, people will be pleased with the originality of your gifts. For more uncommon gifts, browse our list of creative and unique sites. Each one has something original and cool you'll love.
Uncommongoods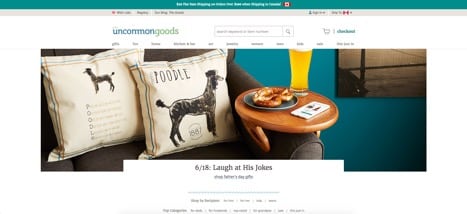 Official Site
Uncommongoods is one of the best websites like Vat19 to find something special and unique. This website has everything for the entire home. You can find kitchen gadgets, jewelry, toys, art, and lots of fun stuff. Search by genre or by special occasion to start shopping. Everything found on Uncommongoods websites is crafted from independent markers and each item has a story behind it. If you're someone who's looking for a creative gift, you should be browsing Uncommongoods, you can't go wrong with this site.
---
Prezzy Box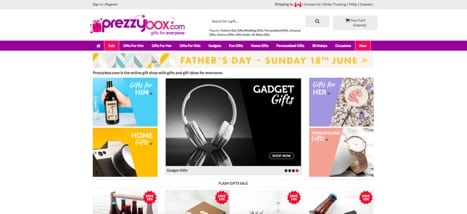 Official Site
Birthday's only come once a year, so it's important to make the gift as special as possible. Prezzy Box can help you with that. This site has a ton of weird, wonderful, unique, and quirky ideas for your next gift. Some of the things you can find on this site are Gelli Baff balls, which turn your bath into thick, fun goo, tobacco chocolate bars, or a guide with tips to poo at work. The possibilities are endless on this fun site. You don't even need an occasion to browse their pages, just take a look for a laugh, maybe you'll discover something cool you'll want for yourself. Prezzy Box is so cool it has to be added to our list of sites like Vat19.
---
Polka Dot Club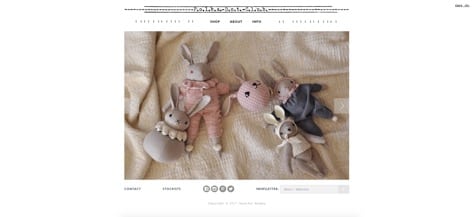 Official Site
If you want to make a child happy in your life, get them a handmade stuffed teddy bear from Polka Dot Club. These bears are even great for adults. Each bear is hand stuffed, hand sewn, and made with patience and care. Every bear is made with natural fibers and techniques used by expert craftsmen for over 100 years. If you want a heirloom that can be passed on for generations, buy a bear at Polka Dot Club. This is one of the cutest stores like Vat19.
---
Mignon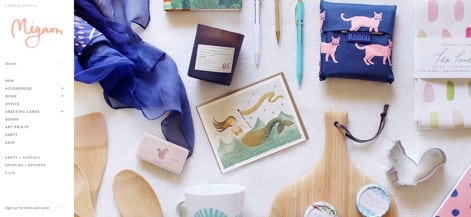 Official Site
This is a great online shop for any foodie or someone who knows one. Mignon is based of the French word meaning, small and cute, this describes everything you can find in this online boutique. Mignon carries a vast selection of homewares, party provisions, books, writing accessories and more. Most of the goods found on Mignon are American made and sustainably produced. 2% of Mignon's profit is also donated to charity each year. It you want something adorable and unique, check out this top addition to our list of unusual gift sites.
---
CustomMade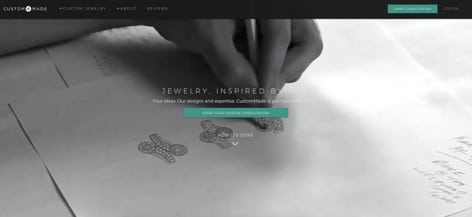 Official Site
CustomMade lives up to its name, everything on this site is well, custom made. Each piece on this addition to sites like Vat19 is made from scratch. Jewelry, furniture and everything in between can be made to your liking on CustomMade. You start by choosing a basic item then add to your hearts content. When your design is perfect, submit it for creation. No two things are ever alike on CustomMade, this is definitely one of the most original sites to find unique gifts. Don't forget to add a special touch for the person you love.
---
Perpetual Kid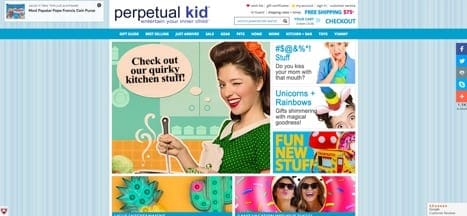 Official Site
If the person you're shopping for has the soul of a child, Perpetual Kid will be the best place to shop on our list of Vat19 alternatives. This online store has a lot of cool and original things. You can find a VW camper van tent, the game of yum for picky eaters, weird candy and treats, funny bandages, and even unicorn sparkles. There's so many more gifts for anyone who likes to have a little fun on Perpetual Kid. If you want a unique and affordable gift for any girl, guy, kid, or pet on your list, click on the link above to see everything this site has in its inventory.
---
Odditymall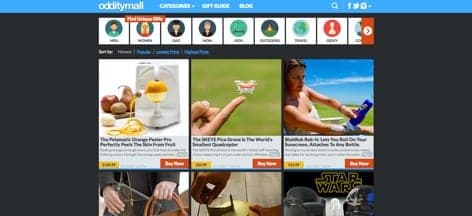 Official Site
Sometimes it's fun to really think outside the box when it comes to an original gift. Odditymall will help you do just that. This website must be added to our list of sites like Vat19 there's no better place to find uncommon gifts. Do you need a baseball bat that doubles as a beer bong, a pan divider that lets you create two meals at once or a backpack fan that prevents sweat? These things are all available at Odditymall and there's a lot more too. Check out all the oddities for yourself, some are hard to explain.
---
Incredible Things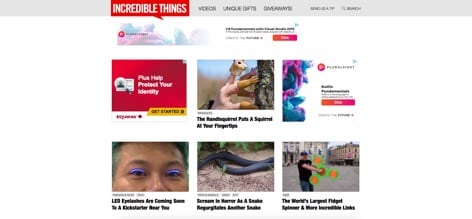 Official Site
Incredible Things is a website that sells, you guessed it, incredible things. There's an endless collection of cool and unique gifts on this site. Put your feet down and get ready to get inspired. You'll be amazed and maybe a little shocked at the things you'll find on this site. Each page is a whole new display of weird and cool. If you want your gift to stand out during your next event, get it on this website. The weird and wonderful awaits on Incredible Things. Enjoy!