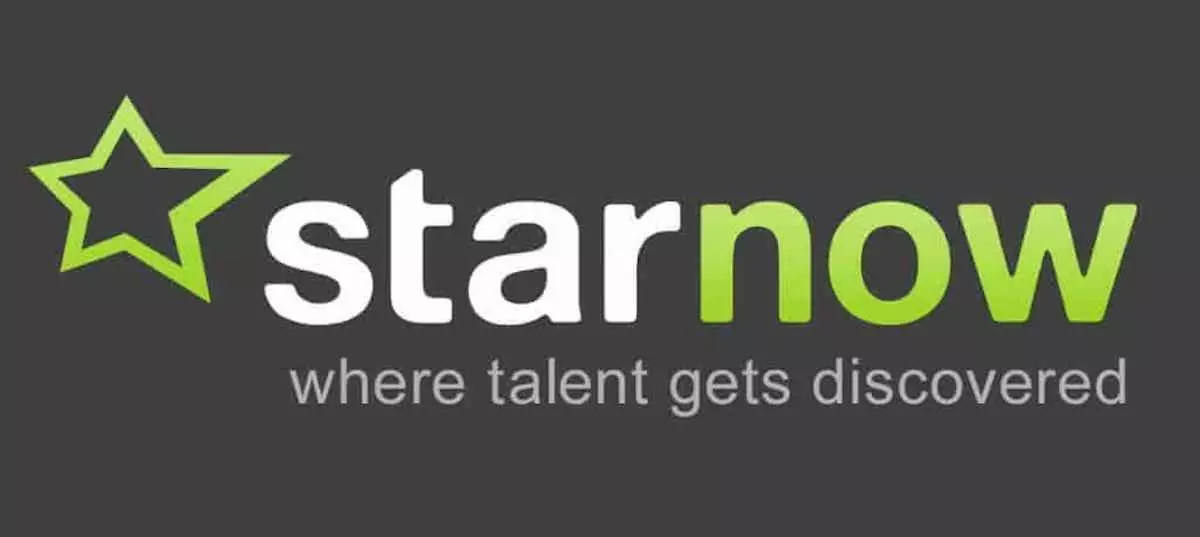 How do you become a star without an experience? Why won't anyone hire you? Because you don't have any experience. Sadly, this is a recurring cycle in our lives. Getting notice in the acting, modelling, singing, stylist, or dancing world can be hard. Luckily there are some websites that can help you start off your career. You might not find the biggest break of your life but you will get one thing everyone in this field of work needs, exposure.
Your exposure might be through internet channels, mall shows, or newspaper articles but consider that a start. If you don't get your face out there, who will? StarNow is one of the best free casting websites. On this site, you can browse types of jobs in over 9 countries and click search. The results will list the available jobs in your area, some are paid while others are unpaid. Be sure to read what's written not to be mistaken. Unpaid jobs might be sad but they could change your life. Try to put a few on your resume.
Contact people directly through the site to set up all the details if your chosen. StarNow even lets you add your own job to find the perfect fit for your next show or dance. If you're starting off in the show biz world, you'll love StarNow. You might even find a brand new star if you're looking to hire. You can also read success stories and chat with others on StarNow. Learn the ropes before diving in. For more sites like StarNow that set up auditions for anyone in the entertainment industry, check out our list of sites mentioned underneath.
CCP (Casting Call Pro)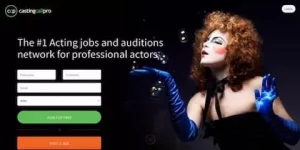 Official Site
CCP must belong on our list of legit casting sites like StarNow. Casting Call Pro should be your number one go-to when it comes to acting jobs and auditions. Once you set up your free profile you can take advantage of this sites many perks. Some of these include, instant alerts on jobs, access to a professional directory, and your own media gallery. For all these reasons and more, CCP must be included on our list of top casting sites.
---
Actors Access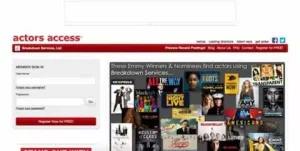 Official Site
If you're an actor you'll love Actors Access. Newbies on this site have been hired for major tv shows and movies. The Big Bang Theory, House of Cards, The Americans have all used Actors Access to find some of their talent. Your next big break could be just around the corner. This site also has s special feature called SlateShot. SlateShot is your headshot with a personality and voice. Actors Access is very cool and must be added to our list of best casting websites.
---
Casting Frontier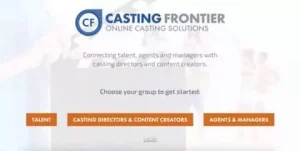 Official Site
Casting Frontier is a great addition to our list of websites like StarNow. This site is and all-in-one online casting solution for all. Casting Frontier connects agents, managers, directors, creators, and talent together in one place. Start by choosing a group and creating your free profile. Once that is done you can browse and connect with people of interest. Download the app on your iOS or Android phone to stay up-to-date with everything going on at Casting Frontier.
---
Casting Networks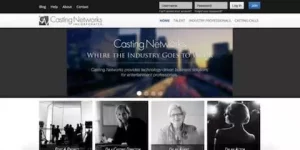 Official Site
Casting Networks is one of the top sites to get noticed, that's why we should add Casting Networks to our list of sites like StarNow. On this website, you can create an amazing profile and add your audition. There are hundreds of jobs posted each day and responses are quick too. There's a lot of talented people on this site so take the time you need to really make your profile "pop". If you need help, feel free to contact them.
---
Backstage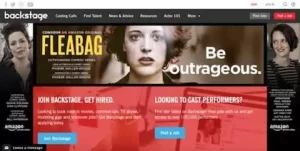 Official Site
Backstage is looking for a lot of people. On this site, you can find casting calls for commercials, tv shows, movies, modelling gigs, and voiceover jobs. Join the community on Backstage to get discovered and change your life. If you're looking to hire you can easily post your job with a few clicks. All the recent posts are added to the homepage in order of appearance but you can search through the other jobs too. There are over 100,000 performers on Backstage, will you be one of them too?
---
Playbill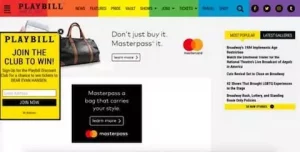 Official Site
If your searching for a great casting site, you've found one with Playbill. Playbill is much more than a casting site. This website has a lot of useful tips and tricks to help you further your career. On Playbill, you can read up on celebrity news, find tickets for shows, shop, chat, and create a profile to get discovered. Playbill is updated all the time and stays ahead of the trends so you can too. Click on the link above to check out this last addition to our list of sites like StarNow and see for yourself just how amazing it is.