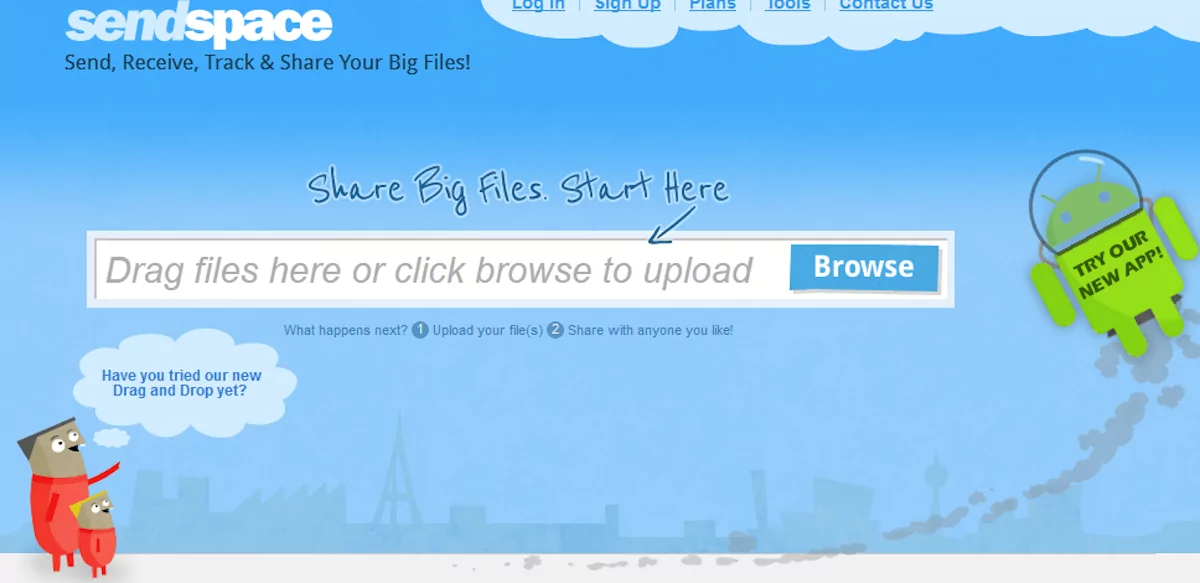 In the document-centric world of today, we always need to send files and documents online. Usually, our files are small enough to send by instant message but when we exceed the sizes we need another solution. Luckily, big file upload sites exist and most of them are totally free.
SendSpace is one of the best free file sharing sites for large files. With this website, you can deliver your hard work quickly and efficiently. You can also receive the files you need for your next project just as fast. If you plan on saving your documents on this site, sign up for free, if not, simply drag or upload your files to the toolbar and click the browse button.
Once your files have been compressed you can download them or use the quick buttons to instantly send your precious documents to a preferred social media account or email address. You'll never have to worry about file zipping again with SendSpace. If you want more options to send big files without worry, take a look at our great list of website like SendSpace listed below. Each one is free, fast, and easy to use.
MailBigFile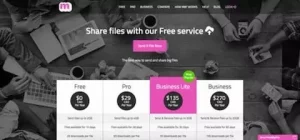 Official Site
Our list will begin with this SendSpace alternative called MailBigFile. MailBigFile is a sharing platform for all your business and personal needs.  If you use the free service on this site you can share up to 20 files per transaction and up to 2GB's at a time. Your documents will also be saved for 10 days in case you need to access them again. MailBigFile also gives you the option to add a password for your confidential content.
---
HighTail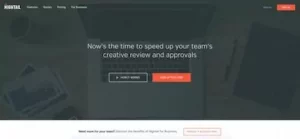 Official Site
Sites like SendSpace must include HighTail. This is the best free sharing site for free sharing "spaces". HighTail works as a delivery site. With the free version you will be able to access two spaces. These spaces let you upload or download with no limits, 2 files at a time. If you want to get more space, simply upgrade for a small fee. SendSpace is great for small or large files you need to share with anyone around the world in an instant.
---
DropSend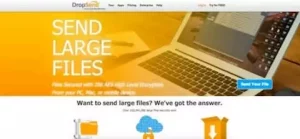 Official Site
DropSend is another one of the top additions to our list of sites like SendSpace. This free sharing site for documents gives you up to 4Gb in free uploads and downloads and up to 5 free sends per month. Your files can also be downloaded up to 10 times for no cost. DropSend is great for small businesses, students, teachers, and anyone who needs to send and share a file online.
---
WeTransfer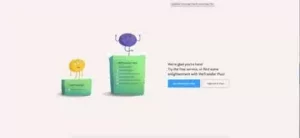 Official Site
WeTransfer is a renowned site, it's so good, it can't be forgotten on our list of sites like SendSpace. If you have a big file upload that needs to reach its destination in the blink of an eye, WeTransfer can help you, for free. This site lets you share 2 Gb's worth of data each time you need to use it. If you need more you must become a member for a small fee. Start sharing with ease now on WeTransfer.
---
TransferBigFiles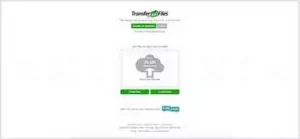 Official Site
The basic service on this site lets you share up to 100mb of data. If you want more packages range from $8 to $45 a month. If you're files are small and you need them transferred quickly, you can use this site each time the occasion comes up. Despite its small sharing site, you'll never be disappointed with TransferBigFiles. They keep your files discreet and even have some cool features you can use like branding, delivery notifications, and user management.