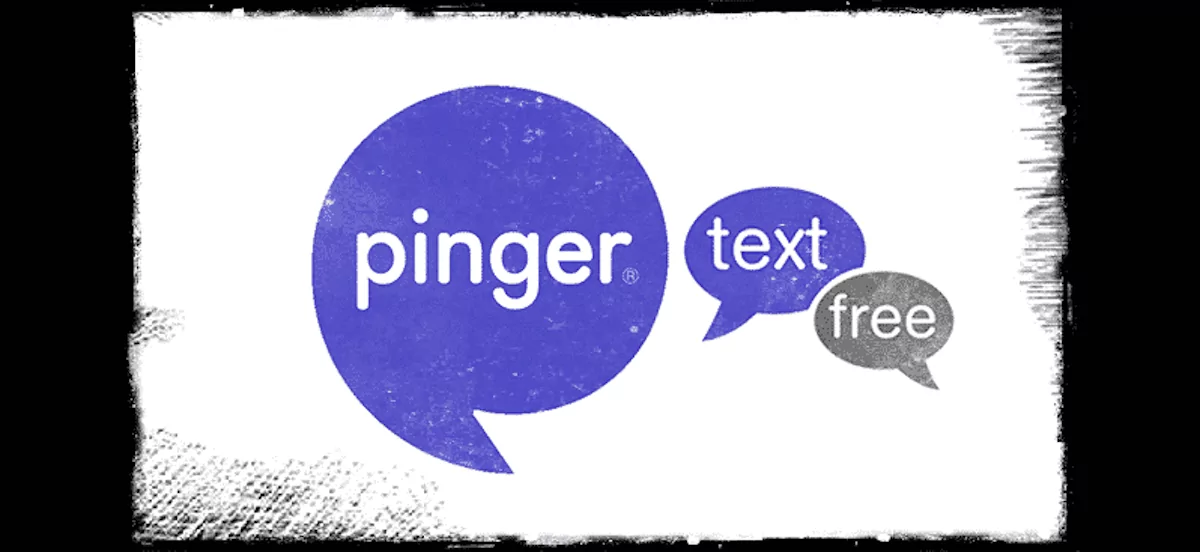 Have you been paying money each month to text and call with your cellphone? Did you know that there are sites that let you do all that for free? Pinger is one of them. This website lets you send and receive texts online, without shelling out a cent. Pinger also lets you make phone calls for free too.
Pinger is super easy to use. All you have to do is sign up and become a member on the site. Once you've done that you'll be given a free number to use for all your communication needs. You can also get a second number to use for work. Pinger uses wifi to send out its calls. If you have access to the internet you can use Pinger for all your messages and calls.
Pinger has already given out over 120 million free number and there's been over 100 billion texts messages sent from their site. Add the app to your Android or iPhone or simply use Pinger each time that you're on your pc, tablet, or laptop. The choice is up to you. Pinger isn't the only website for free calls and texts, browse our list of sites like Pinger below to find a few more.
Voxofon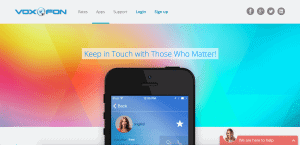 Official Site
Voxofon is a wonderful way to keep in touch with those you love, without having to shell out money each month. This is one of the top sites to receive text messages online, and send them out too. You can also send pictures and videos with Voxofon. Your calling and texts are always unlimited and it can all be done from any mobile device that has an internet connection. What are you waiting for?
---
Globfone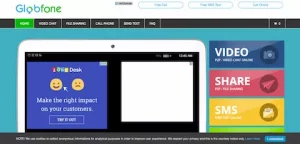 Official Site
Globfone must be added to our list of sites like PInger this is one of the best free internet texting websites like Pinger we could find. Globfone lets you share files, video, pictures, and send unlimited texts for free. You can also call anyone you want, whenever you want. No registration is required and everything on this site is done safety and easily. Messages are always deleted from Globfone's servers so you don't have to worry about your privacy.
---
TextNow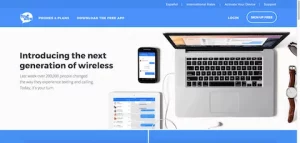 Official Site
Over 200,000 people are already using TextNow to send text messages online every day, you can too. This Pinger alternative is lets you call and text online for free by giving you a special number that is dedicated to you. This high speed technology uses wifi for all of its services and it can be used on any smartphone, pc, tablet, or laptop. Say goodbye to monthly bills and landlines forever and get yourself a free number with TextNow.
---
UppTalk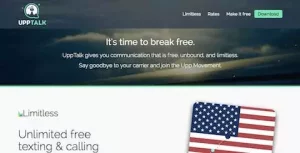 Official Site
There's no need for a mobile carrier with UppTalk. This addition to our list of sites like Pinger is great for anyone that wants to talk and text as much as they want, for free. Over 10 million people are already using UppTalk to call and text, click on the link above to create your own free phone number to use it too.
---
TextPlus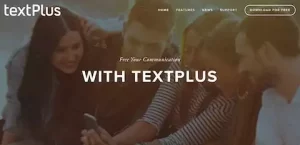 Official Site
TextPlus works with any Android or Apple device that has an internet connection. Why should you pay a monthly bill when you can use a site like TextPlus instead? Chat and text anyone in the United States and Canada as much as you want. You'll get your own personal phone number so people will always know who's calling. TextPlus is great for anyone that has a lot to say and wants to save a lot of money.
---
Talkatone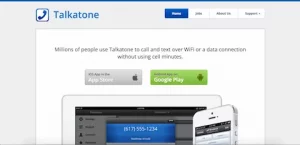 Official Site
Millions of people are already using this site similar to Pinger to text and make unlimited phone calls each day. You can use this free site with wifi to connect with the people you love every day without breaking the bank. Talkatone will never charge you anything, no matter how many calls or texts you send out. This service is available on Android and Apple smartphones or directly on any pc or laptop that has a microphone. You can even use Talkatone internationally.