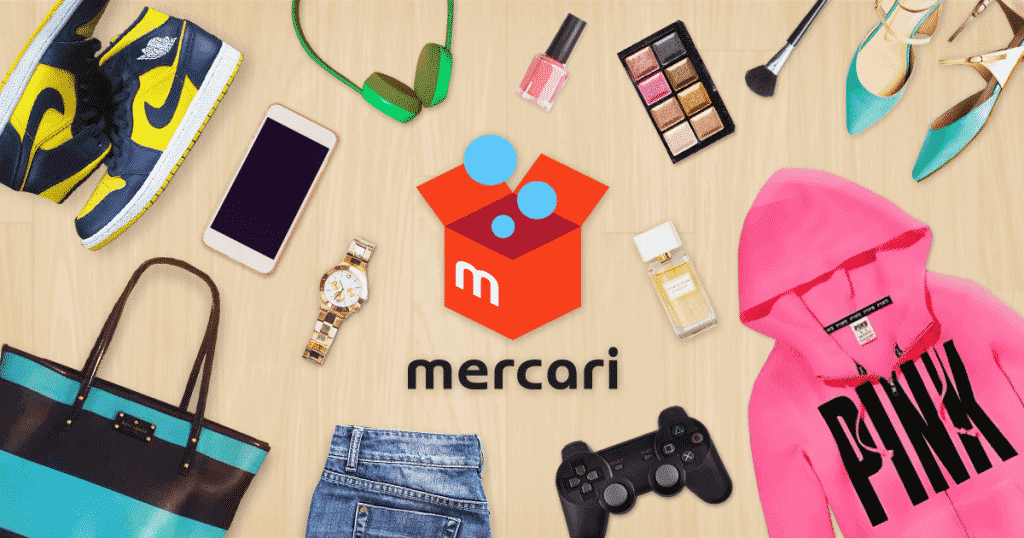 This buy and sell online site wants people to have a place to exchange the goods that they love but don't need or want anymore. Mercari matches people and things though mobile connections. This company has grown to become a leader in its category and Mercari brings millions of people together each day.
On the Mercari website, you have two options, to buy or to sell. Buying is pretty straight forward, selling is too. To sell on this site, simply snap a picture of your item with your mobile phone, upload it to the Mercari site, and add a price. Once your item is purchased, you will receive a shipping label. Once the buyer has received their item, Mercari will deposit your payment into your account.
This online marketplace for individuals is available in the United Kingdom, the United States, and Japan. There are over 11 million monthly users on this site which gives you a great chance to find a buyer and to find exactly what you're looking for. Start searching collectibles, apparel, handmade items, toys, sports equipment, and more. For more sites like Mercari that let you sell items online, check out our list below. Have fun shopping.
Gift Card Granny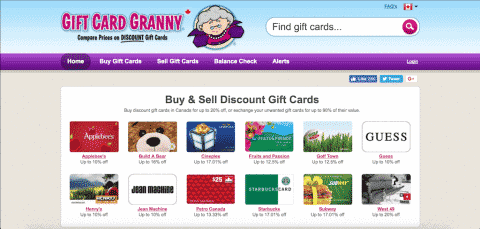 Official Site
One of the best buy and sell websites like Mercari is Gift Card Granny. On this site you can buy, sell, or trade gift cards online. This website started in 2009 as a way to help people sell their unused gift cards. You can also browse the Gift Card Granny site to find discounted cards. On this site, you can find over 300,000 gift cards from more than 1,000 stores. Some of the gift cards include ones for Starbucks, Target, Macy's, Home Depot, and Olive Garden. This listing aggregator keeps a small percentage of the sales and passes the remaining profits onto the seller. If you're lucky, you can grab cards for free.
---
ThredUp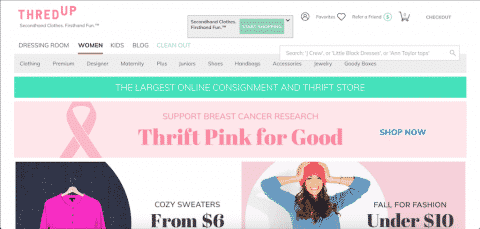 Official Site
ThredUp is one of the top online selling sites like Mercari for used clothing, accessories, and shoes. ThredUp started in 2009 in Cambridge Massachussetts. This website is a great place to buy and sell secondhand clothing online. ThredUp has discounts up to 80% off designer brands and items starting at under $5. This company helps the environment by encouraging people to recycle what they don't wear anymore. Children grow up fast and they need a lot of clothing, using ThredUp is a great way to save money on these recurring purchases. If you have something to sell, you can list your items for consignment on this site. If you spend more than $150 on the ThredUp site, you will receive free shipping on every order you make the following month.
---
OfferUp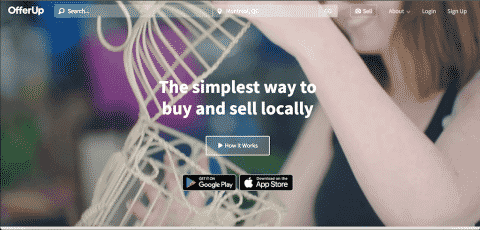 Official Site
OfferUp is one of the best local selling sites similar to Mercari on our list. OfferUp is simple to use and trusted by millions. OfferUp brings people together to discover value in things they don't need anymore. This company has an average of 14 billion dollars worth of transactions per year and over 23 million downloads of the OfferUp app. This app is available on Android and iPhone which gives you a chance to search for gently used items wherever you may be, 24/7. It takes less than 30 seconds to post an item on this site. Take a picture with your smartphone and upload it to OfferUp. That's it. Now, all you have to do is wait until someone wants to purchase it. Once the transaction is complete, Mercari will deposit your payment into your account.
---
eBay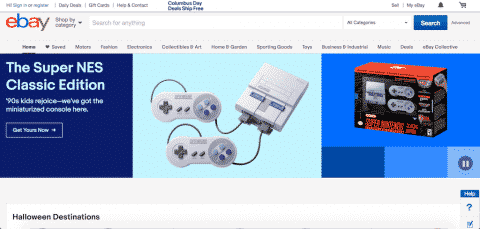 Official Site
eBay must be added to our list of alternatives to Mercari. This is one of the most popular websites to buy and sell online all over the world. eBay started in 1995 in San Jose, California. Since then, eBay has become a multi billion dollar company. eBay lets anyone create an online store on their website. This facilitates consumer to consumer sales and business to consumer sales. eBay uses two ways to sell the items on their site. You can "buy it now" or you can join an online auction for a chance to get something for cheap. There are millions of items on this site. I something exists, it's bound to be on eBay. eBay is available worldwide and PayPal is its main form of payment but major credit cards are also accepted.
---
SwapStyle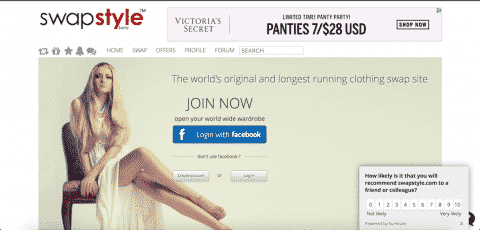 Official Site
SwapStyle is a free online fashion swap marketplace for vintage, handmade, and designer fashions. Women will love this site. You can save thousands of dollars with SwapStyle. On the SwapStyle site, you can find something to suit every style. You can swap, sell, buy, and gift on this site. This website charges a fee to verify your account but it's worth it, being verified makes you more trustable so you have more chances of selling your items. This addition to our list of free selling sites like Mercari is available worldwide and it has about 32,000 monthly users. SwapStyle is open to people living in the United States, Australia, and Europe.
---
GoSwap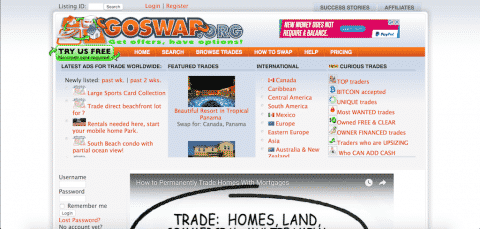 Official Site
The last recommendation found on our list of Mercari alternatives is GoSwap. GoSwap is one of the top sites to sell big ticket items like homes, cars, boats, aircrafts, and businesses. Basic listings on this site are free and premium plans start at $20 per month and bulk plans are available. GoSwap will charge you a $6.99 fee for the exchange. If you have a question, check out the how to swap page. Here, you can find answers to all your questions and the necessary information to contact GoSwap directly. Start shopping on this site now or list a big ticket item of your own in a few minutes.