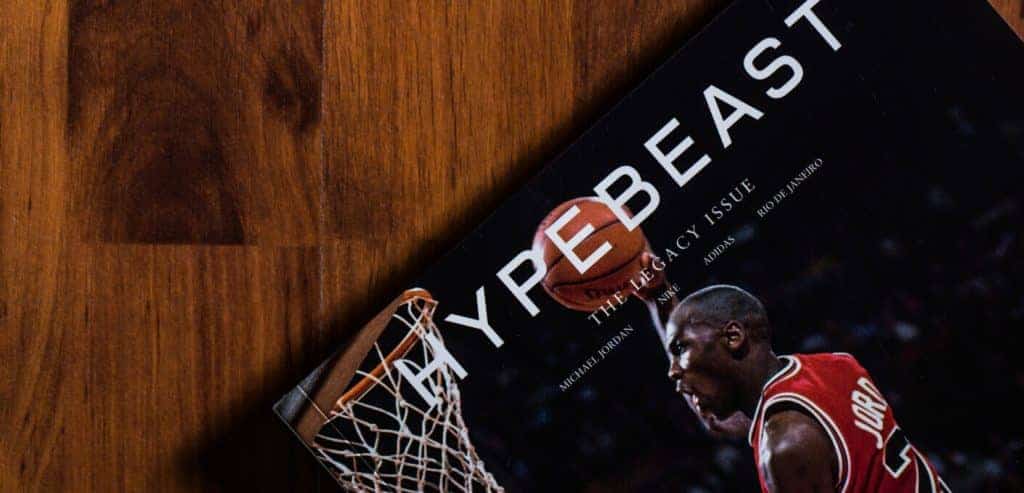 Streetwear is ever changing. Hoodies, sneakers, and caps are always changing styles, colors and patterns. If you want to stay ahead of the game and look your best as you rock the streets you'll need the best streetwear fashion to keep up. Luckily, there's a ton of sites that have what you need with prices that'll please your wallet.
Hypebeast is the first on our list. This site has fashion for men and women that ranges from streetwear to high-end gear. Some of the brands available on this site are RipNDip, Wacko Maria, HUF, and M+RC Noir. Take advantage of the monthly deals to add a large discount to your final purchase. Shipping will vary depending on your order size and location.
This is one of the best streetwear stores to find everything you need, from head to toe. The quality is top-notch and the styles are ultra trendy. You'll love Hypebeast if you're someone who likes streetwear fashion. Sign up for their mailing list for extra discounts and upcoming products and an instant 10% off your first purchase. If you loved the clothing on Hypebeast and are looking for something similar, you'll love these other sites like Hypebeast on our list.
Reason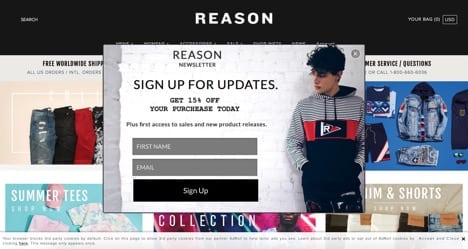 Official Site
One of the best reasons to shop at Reason is their free worldwide shipping on all orders over 100$. There's also a ton of markdowns in their "sale" section that are up to 80%. Just by adding your email to their mailing list you'll also receive 15% off your first order. On top of the discounts, the apparel, hats, and accessories on this site are awesome. Faded jeans, printed shirts, and colorful beanies are just a few things you'll find on this addition to stores like Hypebeast.
---
Zumiez 
Official Site
Zumiez is another one of the best streetwear sites on our list of websites like Hypebeast. Zumiez now ships to Canada and like always, has fast shipping and returns. This online streetwear store has over 30 big brands like Vans, Supra, Cookies, and Crooks & Castles. Click on "The Zumiez Stash" button to sign up for free. You'll earn points each purchase you make to get free exclusive stuff only available through the program. You'll always look your best on the streets if you shop at Zumiez.
---
PLNDR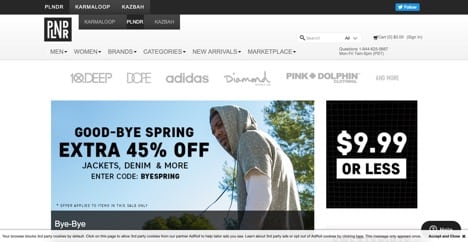 Official Site
PLNDR is the best site for low priced streetwear on our list. This site has some of the greatest brands like Adidas, Diamond, Pink Dolphin, DOPE, and 1XDeep. The prices will amaze you. Check out the $9.99 or less tab for great finds and every new buyer gets an automatic 30% of their first purchase. If you invite a friend to PLNDR you'll also receive a $10 credit and free shipping. There's nothing better than PLNDR.
---
MLTD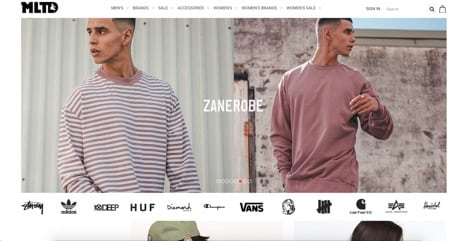 Official Site
This site is called MLTD. This site has a more casual look to streetwear. You'll find cool brands like Levi's, Supreme, Fils, and Jansport. There's a lot more to discover too. MLTD must belong on our list of sites like Hypebeast because no matter what you pick on this site, you'll look awesome. There's fashion for men and women on MLTD, and accessories to bling up your look. Click on the link above to see what the hype is all about.
---
Onyx Hearts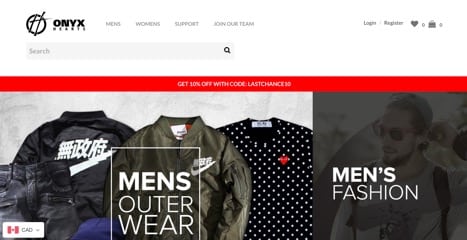 Official Site
Onyx Hearts has a lot of trendy and cute streetwear for women and awesome fashion for men. You'll love the tie dye, and camo prints paired with the splashes of neon and solid colors. There are no free shipping bonuses on Onyx Hearts but it's calculated on your order and destination. Onyx Hearts is very competitive when it comes to shipping so you don't have to worry about shopping here. Check out the weekly coupon codes at the top of the homepage for extra, unbelievable, discounts.
---
Karmaloop 
Official Site
Karmaloop is one of the most popular sites like Hypebeast on our list. If you're someone who loves streetwear fashion, you've probably already shopped on this site. Karmaloop is great for anyone who wants bold colors and high-end brands, for a fraction of the price sold in stores. Karmaloop also adds discounts regularly and always has free shipping on any product marked with a green tag. Take a look at this cool site and see all the hot fashion looks for yourself.