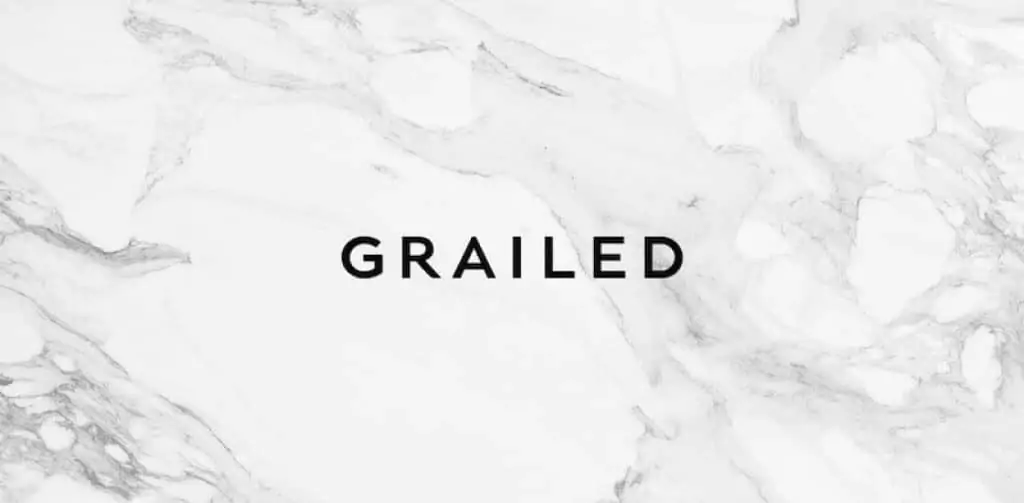 Grailed is an online platform where buyers and sellers of men's wear meet and engage in business. It is a community platform that focuses on diverse types of men's clothing, mostly second-hand. In short, the site appreciates culture and streetwear. Some of these brands include t-shirts, trousers, all manner of shoes and different clothing designs. The online site also creates opportunities for fashion designers who are able to market their closet to buyers who are fashion conscious. Grailed is your partner for stylish, high-quality wear.
Grailed has been effective in street-culture wear and also in helping out the buyers meet the sellers without problems. However, customers continue to raise concerns about various issues affecting them. One specific challenge is customer protection, or what some clients cite as loss of integrity when it comes to dealing with buyers. Customers complain about the poor customer services. The administrative support sometimes does not solve the issues perfectly, thus buyers receive little protection.
Clients have also raised queries regarding fake items and quality problems. Some buyers make a deal to purchase goods, only for the sellers to scam them and send fake products. If you are lucky, sometimes you get quality products but not what you asked for. For instance, asking for a white t-shirt only to receive a blue one. Well, Grailed can be that good but these challenges sometimes hamper customers to successfully purchase products. Therefore, you can consider the following Grailed alternatives.
Goodhood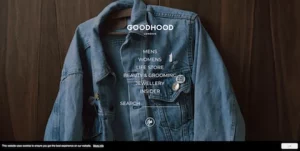 Official Site
In case you want to purchase street-wear and sportswear collections, then Goodhood is your best option. The site focuses on the incorporation of culture in fashion. The platform has been around since 2007, offering consistent and quality products from different brands. Some of the brands include Champion, Wacko Maria, and BEAMS.
---
Haven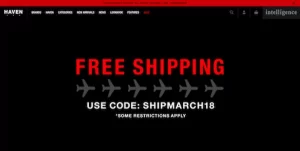 Official Site
If you want to purchase nice clothing from sites like Grailed, then you can't afford to consider Haven. Haven is Canadian and has been around for more than ten years. This explains its performance in terms of experience and identity. Some of the brands sold here include Junya Watanabe, Acronym and Cav Empt.
---
END Clothing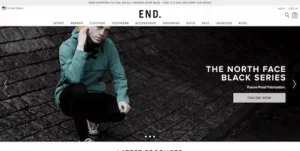 Official Site
We have a couple of stores like Grailed online, but one that is awesome and outstanding is END. END is popular in selling the favorite brand selections online. They sell streetwear stock, including Maharishi and FUCT. They also sell luxury designer wear such as Givenchy and Browne. One thing that makes it extra special is that it conducts proper preview of their upcoming releases.
---
Notre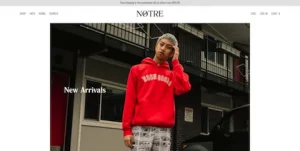 Official Site
Notre is one of the many stores like Grailed that creates an array of unique designs from brands that are popular in streetwear. Notre considers label's quality and therefore presents to its customers the best of the best of urban and cultural swag. For an online site that focuses on the value of the clothing product, Notre comes to mind.
---
Nomad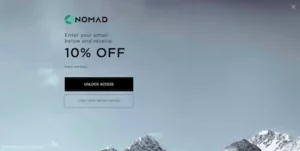 Official Site
Nomad is on this list mainly because of its presentation. As it considers quality brands, Nomad also focuses on effective navigation of the site by customers. The platform has been designed in a customer-friendly manner so that clients may choose their garments without hitches. Some of the streetwear stalwarts sold in this site include Gosha Rubchiskiy and Carhartt W.I.P among other brands.
---
You gave us the responsibility of doing research on Grailed alternatives. We delivered! Over to you, make the right choice on the best streetwear online platform