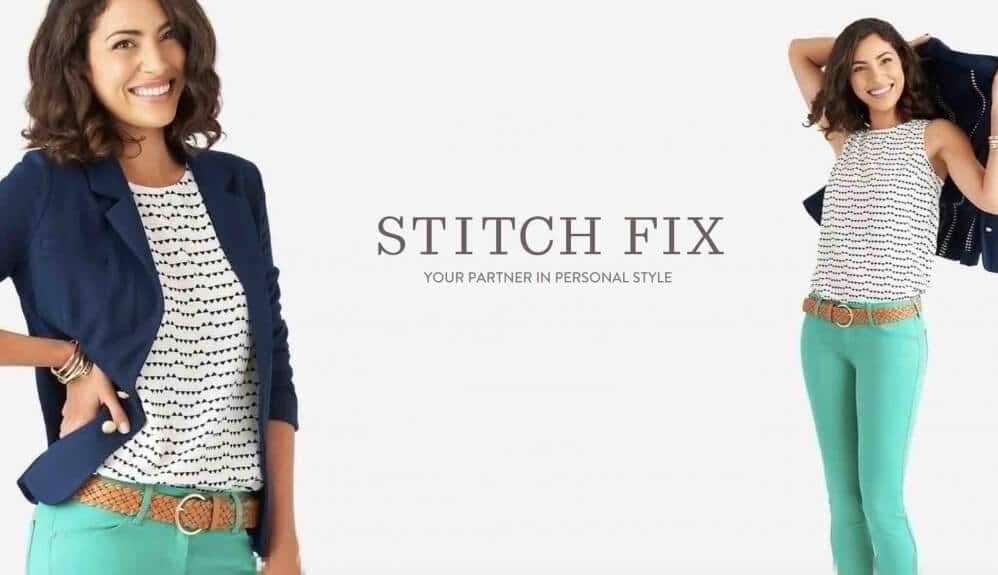 Busy people might love the appeal of a personal shopper that finds the latest trends in your style and size and sends them straight to your home. Shopping can take a lot of time, which we don't always have. Instead of going without new clothes, sign up on one of these services like Stitch Fix to receive new outfits and accessories each month.
Stitch Fix is a subscription service for men and women that evolves with your tastes, lifestyles, and needs. All you need to do to start is to fill out a short form with your sizes and preferences and then request your delivery. Each delivery sends about 5 items in the mail each month for you to pick from. Send back what you don't want and keep what you do. You won't be charged for returns, only for the items you decide to keep.
Stitch Fix can help petite, tall, plus size women, and men too. Check out their style guides to know what you can get in the mail and think about purchasing a gift card for a friend. We're sure your loved one would love a free month of personal shopping. Style Fix might not have the exact look your searching for, but don't worry, there are more companies like Stitch Fix for you to discover.
Trunk Club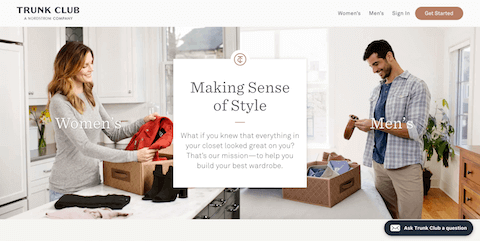 Official Site
This addition to our list of companies like Stitch Fix is called Trunk Club. Trunk Club started as a men's only online personal shopping experience. It has now expanded to women. Trunk Club is owned by Nordstrom, what you get in your "trunk" will reflect their current clothing styles. With Trunk Club you'll receive an average of 15 pieces to browse, try on, and decide to keep or not. Like the other sites like Stitch Fix, simply send back what you don't want for free and wait for a new box to arrive a month later.
---
Dia & Co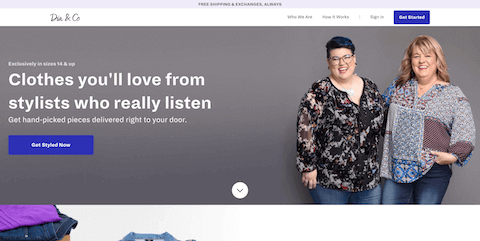 Official Site
Dia & Co really listens to you and what you want when searching for personal stylists online. Each month you'll receive a delivery by mail that includes hand picked items that follow the latest trends in the styles you've picked out. Dia & Co will respect your budget and shipping is always on them. Fill out their short form to start creating your own account and they will curate a selection of fashionable pieces that suit your personal style and person to perfection.
---
MMLaFleur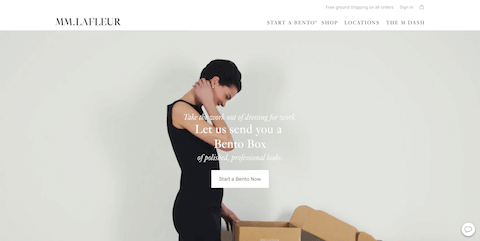 Official Site
Women who work in a professional setting will love MMLaFleur. This site sends out polished collections of chic looks that will fit you to perfection. This top addition to our list of Stitch Fix competitors will send out a curated box each month with about 4-6 items. There is no commitment with MMLaFleur, you'll only get a box when you ask for one and shipping is always free both ways. This means you don't have to deal with monthly deliveries and you'll never have to deal with too many or too little pieces.
---
The Refinery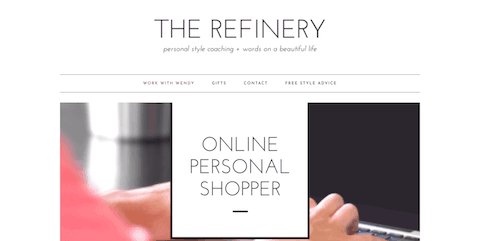 Official Site
The Refinery is a personal stylist and free fashion advice in one. It's also one of the biggest Stitch Fix competitors. The Refinery will send you a perfectly styled portfolio with over 13 items of clothing, 3 pairs of shoes, 2 bags, and over 5 accessories, enough to create 30 fabulous outfits. Once you've browsed the outfits personalized to your taste, you can order what you like and forget about the rest. Shopping just got a whole lot easier.
---
RocksBox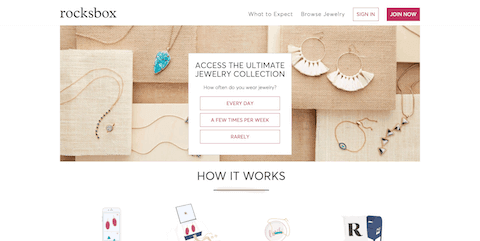 Official Site
RocksBox is a little similar to Stich Fix. This site sends you trendy pieces of jewelry in the mail each month and it's a cheaper version of Stitch Fix. For $19 a month, you'll receive three pieces of jewelry, on loan. This means that you can wear them until you want a change. From there you can purchase your favorite pieces or send the entire box back, for free, and request a new one. This is a great way to change up your accessories without spending a lot of cash and cluttering up your room.