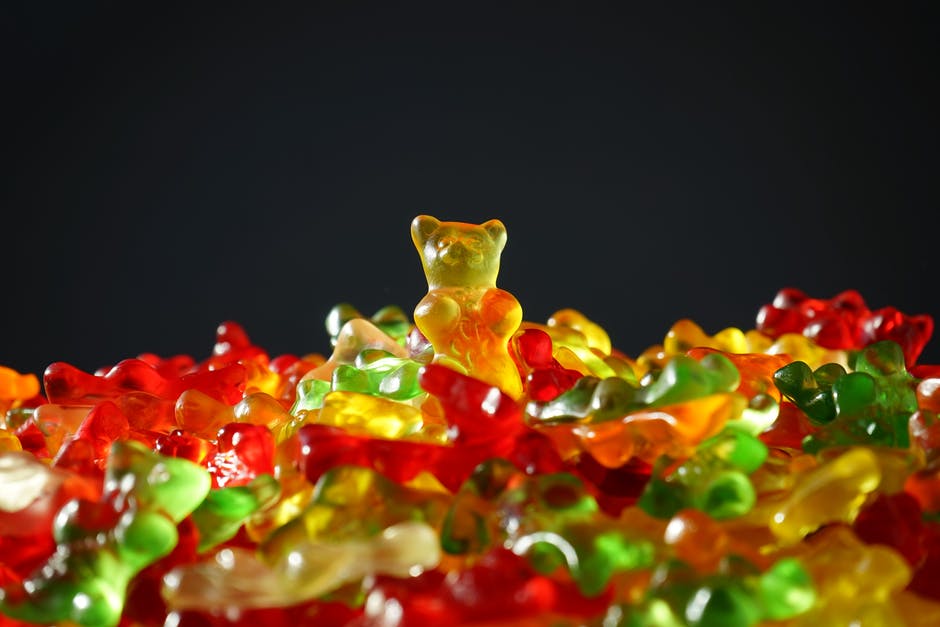 Are you new to the wonderful world of CBD?
Well, not for long! The CBD industry's exploding in popularity all over the globe, including the United States. Indeed, it's set to be worth a whopping $20 billion here in four years' time.
Clearly, there are a whole lot of people out there buying, selling, and consuming CBD.
Of all the methods people are using to get it into their systems, though, CBD oil gummies are undoubtedly one of the most common. But what are CBD gummies, what do they do, and how do you get your hands on some?
If you've been asking yourself these kinds of questions, then you're in the right place. We've put together an in-depth guide that contains everything you could ever want to know about them.
Sound good? Keep reading!
What Is CBD?
Before we get into the gummies, let's go into a bit more detail on CBD itself. What is it exactly? And why is everybody going crazy about it right now?
First off, CBD's a handy abbreviation for its real name: cannabidiol.
It's one of many cannabinoids (natural chemical compounds) found in the Cannabis Sativa plant (aka 'hemp'). Unlike tetrahydrocannabinol (THC), though, it doesn't deliver any psychoactive experiences upon consumption.
CBD's been around for a while. However, it's received a huge amount of coverage in the media in recent years, which has skyrocketed its popularity. Wondering what all the fuss is about?
It's all to do with the health benefits on offer.
CBD's said to support a whole range of physical and mental ailments. Be it for stress, anxiety, low mood, insomnia, pain, inflammation, epileptic seizures, and even cancer, CBD's meant to make a difference. In fact, people have started consuming it as an alternative to traditional medical treatments.
What Are CBD Gummies?
As we said in the intro, CBD comes in many forms these days. Oil, tinctures, vape pens, diffusers, and capsules are all available on shelves around the country.
However, of all the options, CBD edibles have become particularly popular.
These delectable foods come with CBD infused into them. Brownies, chocolates, cakes…you name it, and you can find a sweet treat with CBD inside. Gummies are just another example of that!
Chewable candy with a low dose of CBD, they're also one of the more commonplace edibles on the market. More on why they're so popular coming up…  
What Are the Benefits of CBD Oil Gummies?
These gummy chews haven't shot up in status for no reason! They offer a host of advantages that have turned them into a go-to treat for CBD lovers. Here are just a few of their many benefits:
1. They're Delicious
First and foremost, CBD gummies are one of the tastiest ways to consume CBD available right now.
They taste like the ordinary gummy bears that most people know and love. They just happen to have a kick of CBD to help out with your health needs as well! That's good news for anybody with a sweet tooth who could benefit from CBD's wide-ranging applications.
2. They're Unobvious
These CBD edibles don't just taste like ordinary gummy bears. They look like them too.
Imagine being at work, out with friends, or on a hot date. For one reason or another, you might not want people to know you're taking CBD. It could invite unwanted speculation and sympathy that you'd rather do without.
With CBD gummies in your pocket, there's no need to worry. You can get your daily dose of CBD without anybody realizing it.
3. They're Effective
It's worth pointing out that CBD gummies work as well!
Now, the dosage (especially of shop-bought varieties) might be weaker than alternative consumption methods. But they still pack a punch that can help take the edge off anxiety, physical discomfort, or any other ailment you're dealing with.
How Do You Make CBD Oil Gummies?
You might be chomping at the bit to get your hands on some of these gummy treats by now.
And, sure, you could hop online and purchase some pre-made ones. But why not purchase the ingredients and make some of your own instead? That way, you're in full control of the dosage, sweetness, and flavor!
Sound good? Here's how to make CBD gummies in a few simple steps:  
1. Get the Ingredients
Being the preparations by getting all of the ingredients together.
You'll need a pre-bought gummy bear mold, two cups of your favorite fruit juice, some high-quality CBD oil (from a reputable vendor), half a cup of collagen gelatin, and 1 teaspoon of your choice of sweetener (honey would also work).
2. Cook 'Em Up
Now the fun can really start. It's time to cook it all up!
The first step is to pour your fruit juice in a saucepan and heat it on your stovetop until it starts to simmer. Next, chuck in the sweetener and collagen gelatin, stirring it all together. When the mixture has combined, you can remove it from the heat and add your CBD oil (be careful with the dosage!).
3. Let Them Set
The penultimate step is to take the entire delicious mixture and pour it into the mold. Finally, place everything into the fridge and leave it there until it's fully set (45 minutes to an hour should do it).
And voila- you're all done! A tray of delectable CBD gummies to consume as you need. They should keep in the fridge for up to 10 days before going bad.
Now You Know All About CBD Gummies
CBD is becoming commonplace around the country nowadays.
People have seen the light, realized the benefits on offer, and taken to it with gusto! All manner of interesting consumption methods has arisen as a result.
Of all the available options, though, CBD gummies have become one of the most popular. As we've seen, these edible treats pack a host of particular advantages. Yet many people out there have never even heard of them!
Have you found yourself asking 'what are CBD gummies' in recent times? Well, we hope the information in this post has cleared up some of the confusion.
Want to read more articles like this one? Search 'CBD' on the website now.