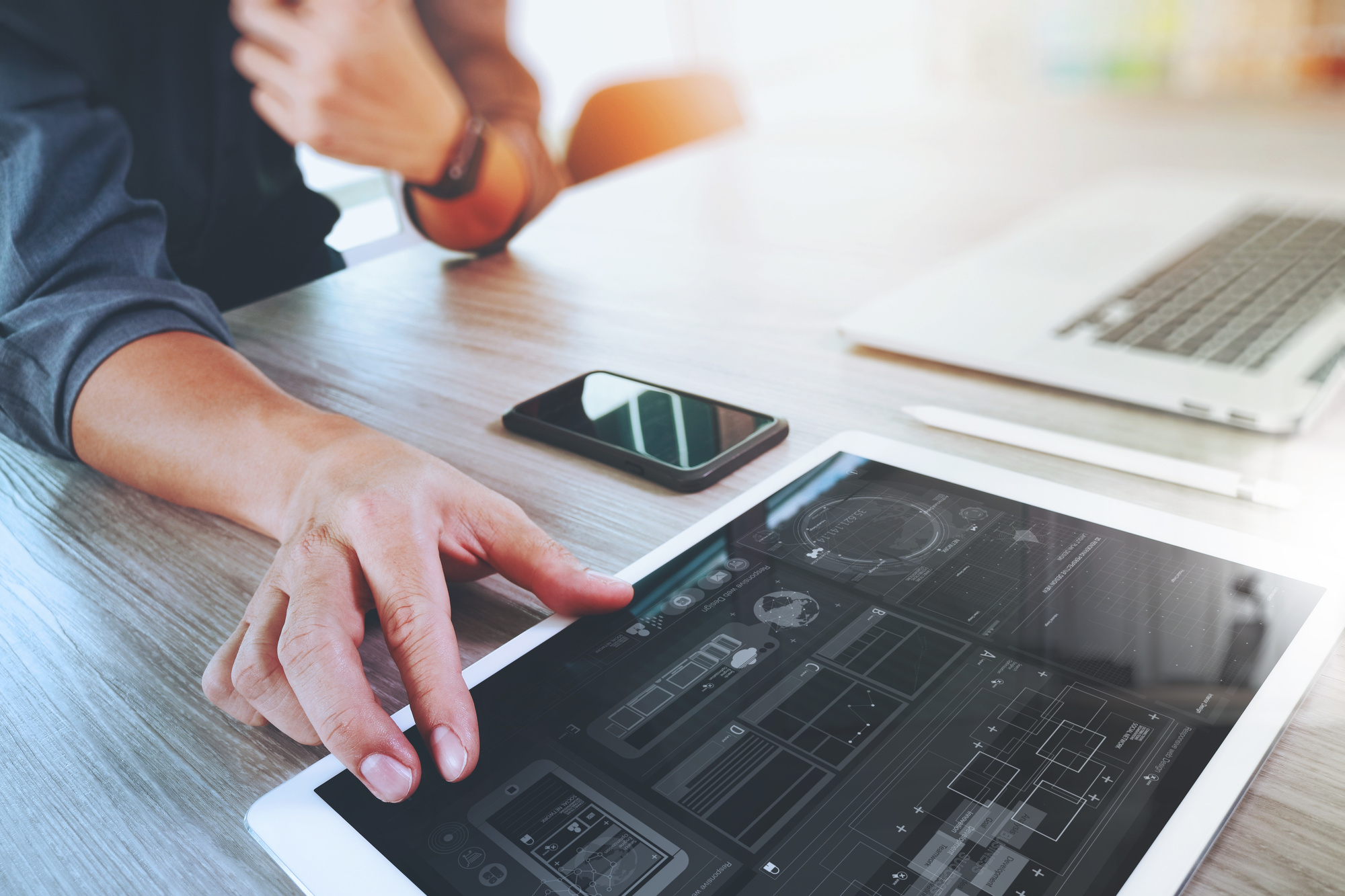 If you're trying to create a new website, there's three words you need to remember — respect the process. 
Everyone wants a quality website to help build a brand, but these things don't happen overnight. When you understand the process you can build a site from scratch that will take your site to the next level. 
The website design process works like a charm when you follow the tips below. 
Get to Know the Website Design Process
Stay up to date with the website design trends that will help you out most. When you know how websites are structured today it'll help you get the web design that'll serve you. 
Get to know the process by following  these tips:
1. Set Up Your Goals and Objectives in Advance
When you're working out a website, it all begins with having the right goals. For instance, do you want an e-commerce site that gets better sales, a graphically intensive site that shows off your portfolio, or a business site that informs your customers?
Regardless of what circumstances you're dealing with, you'll need to hash out your goals so that you can stick the landing. By outlining your goals you'll have a strict direction and can measure your success. 
2. Start Scoping Out the Competition to See What Others are Doing
One of the best things you can do is to see what your competitors are doing. 
For instance, if you work as a dentist, you should look at about 10 to 15 other oral healthcare professional sites to get some ideas. When you have an idea of how your competitors design their sites, you can see which things work and which need some improvement. 
Don't think of this as stealing ideas. Everyone needs some inspiration, and browsing these sites can point you in the right direction of the ideas you would like to execute. 
3. Work With Some Web Design Professionals That Can Make Your Website a Reality
It's crucial to look for some web designers that can bring your site to fruition. 
Schedule a few consultations to figure out which professionals are skillful enough to create the site that you envision. Set up a budget for your website so that you don't end up overspending in the process. 
Many web design companies are one-stop shops that also include content creation and digital marketing. Executing plans with your digital marketing agency and web designer will give you the best return on investment (ROI) with the site that you build.
4. Factor in the Content Strategies and Search Engine Optimization (SEO) Points That'll Come Into Play
Content is the name of the game with any sort of website that you're building. There are several strategies for content you can employ, such as running a blog, creating a vlog, and working through social media plans. 
The key is to build your site to support these strategies, rather than trying to retroactively make your site a content machine. You should also focus on search engine optimization (SEO) to make certain that your site can rank highly. 
When you want to get the best SEO work, it means using keywords that will improve your site's Domain Authority (DA), Page Authority (PA) and other valuable metrics. 
5. Plan to Build Your Site With Mobile Optimization in Mind
Today you're missing the boat if you don't use mobile optimization. Your site has to work just as seamlessly on a mobile device as it does on a laptop or desktop. Today, mobile device use in the United States is at 96%, making it the preferred way to browse. 
When you look into lean website design principles it's easier for people to use your site without getting frustrated. Take the time to build the site so that it doesn't get buggy on iPhones, Android devices, or any others.
Web developers can also help optimize your website for voice search so that people can find your site on a Google nest mini or other devices. 
6. Make Your Site Visually Impressive
Focusing on visual principles will help your site to the fullest. People love graphics, so subscribe to stock photo accounts that let you add media whenever you need to. 
Your viewers will also appreciate embedded videos that add more personality to your website. There's a reason that YouTube and Instagram are among the most popular social media outlets. It's the way that people enjoy their web content these days, so make sure that your website is keeping up with the times. 
7. Test the Site for Bugs and Effectiveness
Many professionals and brand builders make the mistake of launching their websites too quickly. Your website will put people off if it's buggy or difficult to navigate. 
You and your web developer should run through several cycles of testing, in addition to putting together a focus group that can also test it. Running through several rounds of testing will let you avoid mistakes and the potential downtime that you'll have to contend with later.
Put Together the Best Website Possible
When you understand the website design process you can build the brand of your dreams. You'll need an incredible website that will open you up to new traffic and take care of your die-hard followers and customers. 
Let these tips help you when it's time to launch a site and make sure to create content strategies that bring in traffic. Use these tips to get the help that you're looking for with your new website.