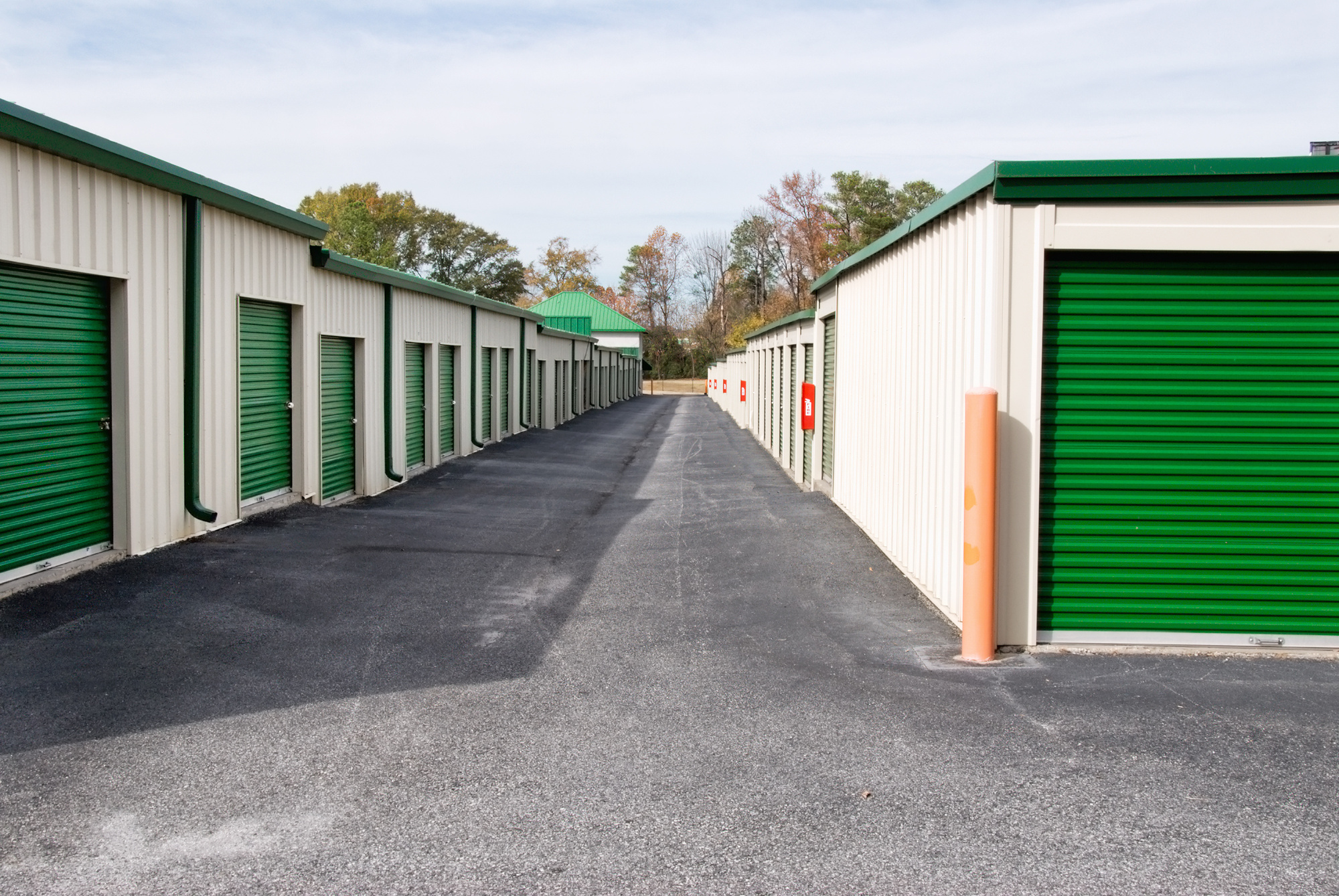 Did you know that there are nearly 50,000 storage units in the US at the moment of this writing? That's because Americans really like to store their personal belongings in a different place rather than their houses. It also means that you have plenty of storage units for your stuff, including a lot of climate-controlled storage units.
But you're probably asking yourself – do I need climate-controlled storage? And what is a climate-controlled storage unit anyway? This article strives to provide answers to all your questions related to these types of indoor storage units, so keep reading.
What Is Climate-Controlled Storage?
There are multiple types of storage units out there. Most are regular storage containers, but some of them are equipped with HVAC devices that help to maintain a certain temperature inside. Climate controlled storage units allow you to set a certain temperature and the thermostat will maintain it regardless of the weather conditions, season, etc.
As you probably have already guessed, climate-controlled are slightly more expensive to rent than regular storage containers. However, they are necessary to maintain optimal temperatures for fragile items or personal belongings. You can discover more about climate-controlled storage units in this article. 
Things That You Can Put In a Climate-Controlled Storage Facility
As mentioned earlier, these storage units are designed for fragile items that require a certain ambient temperature. Here are a few examples:
1. Wooden Furniture and Certain Musical Instruments
Wood is an organic material that can expand in warm temperature and shrink in colder ones. Most furniture items are made of wood, so if you want to preserve the beauty of a wardrobe or dinner chair, you might need a climate-controlled storage unit. This applies mostly to antique items that are very valuable and need to be preserved in pristine condition.
The same story goes for certain musical instruments such as pianos. Not only that your piano will be protected in a climate-controlled facility, but it will also remain in good condition over the years.
2. Artwork And Comics
Paper also tends to get damaged easily if it's not stored correctly. You might have different types of paintings or an old collection of comics that you want to preserve. Such valuable items are susceptible to moisture, mold, and mildew. By using a climate-controlled unit, you won't have to worry about moisture and your personal belongings will remain untouched for as long as you want.
3. Fine Wines
Some people build a wine cellar in their houses, others decide to store their wine collection in a climate-controlled facility. As you probably know already, wines get better and more valuables with age, but they might lose their taste if they are not stored in the right temperature conditions. A climate-controlled facility offers the best opportunity to preserve and enjoy your wines for decades to come.
4. Expensive Appliances And Electronics
Different types of electronics can also be susceptible to damage due to excessive moisture or extreme temperatures. Let's say that you have an impressive collection of IT equipment such as old computers, a few gaming laptops, and hard drives with tons of data inside. These might get rusty or have their delicate electronic circuits get fried in improper conditions, so you might want to store them in climate-controlled facilities to keep them in one piece.
5. Pictures, Especially Old Ones
Whether they are family pictures taken recently or old ones that need to be protected against moisture, a climate-controlled unit can save the day in this case. Many of these units are repositories for old pictures stored by professional photographers or regular people alike.
Things You Cannot Store In a Climate-Controlled Storage Unit
We talked about the things that can be stored, but we also need to cover the things that can't be stored, so you have a better insight when it comes to understanding climate-controlled storage.
1. Weapons Of Any Type
Even if you're allowed to legally carry a gun, you cannot store it in a storage facility because it poses a great danger to the employees and to the general wellbeing of the facility. Therefore, no grenades, handguns, machine guns, swords, knives or anything that can be used as a weapon.
2. Food Or Perishable Items
Climate controlled storage units can maintain certain temperature conditions, but they're not oversized fridges. Therefore, you are not allowed to store foods or other perishable items. Not even cans of foods are not allowed because they can attract pests.
3. Toxic Substances And Chemicals
These items are similar to weapons, they can pose a danger to the employees of the facility. Customers are not allowed to bring homemade bombs, human fluids or chemical substances in a climate-controlled storage unit. You are not even allowed to store medication, even if you have a prescription for it.
Do I Need Climate-Controlled Storage? Finding The Right Answer
Now you probably have a better understanding of climate-controlled storage units and you can come up with a better decision. If you're still confused, you need to ask yourself a few questions. Do you have fragile items that you want to protect at all costs? Are these fragile items susceptible to damage caused by humidity? Are you afraid that bugs and rats or mold and mildew might damage your items?
If the answer is yes to one of these questions then you probably need climate-controlled units. Also, consider how much money you can lose if your collection of fragile items gets damaged? Is it really worth the risk? Remember that these facilities also offer 24/7 video surveillance, so your piano or gaming laptop isn't only protected against rats, but against thieves and burglars as well.
Now You Know More About Climate-Controlled Storage Units!
Hopefully, this article provided a good answer to your original question – do I need climate-controlled storage? Now it's time to assess your items and make a decision. If you're concerned about money, remember that some facilities can offer one or two months free if you rent for a longer period of time.
In the meantime, our website waits for you to read more about storage facilities and other lifestyle topics, so make sure that you explore it thoroughly!