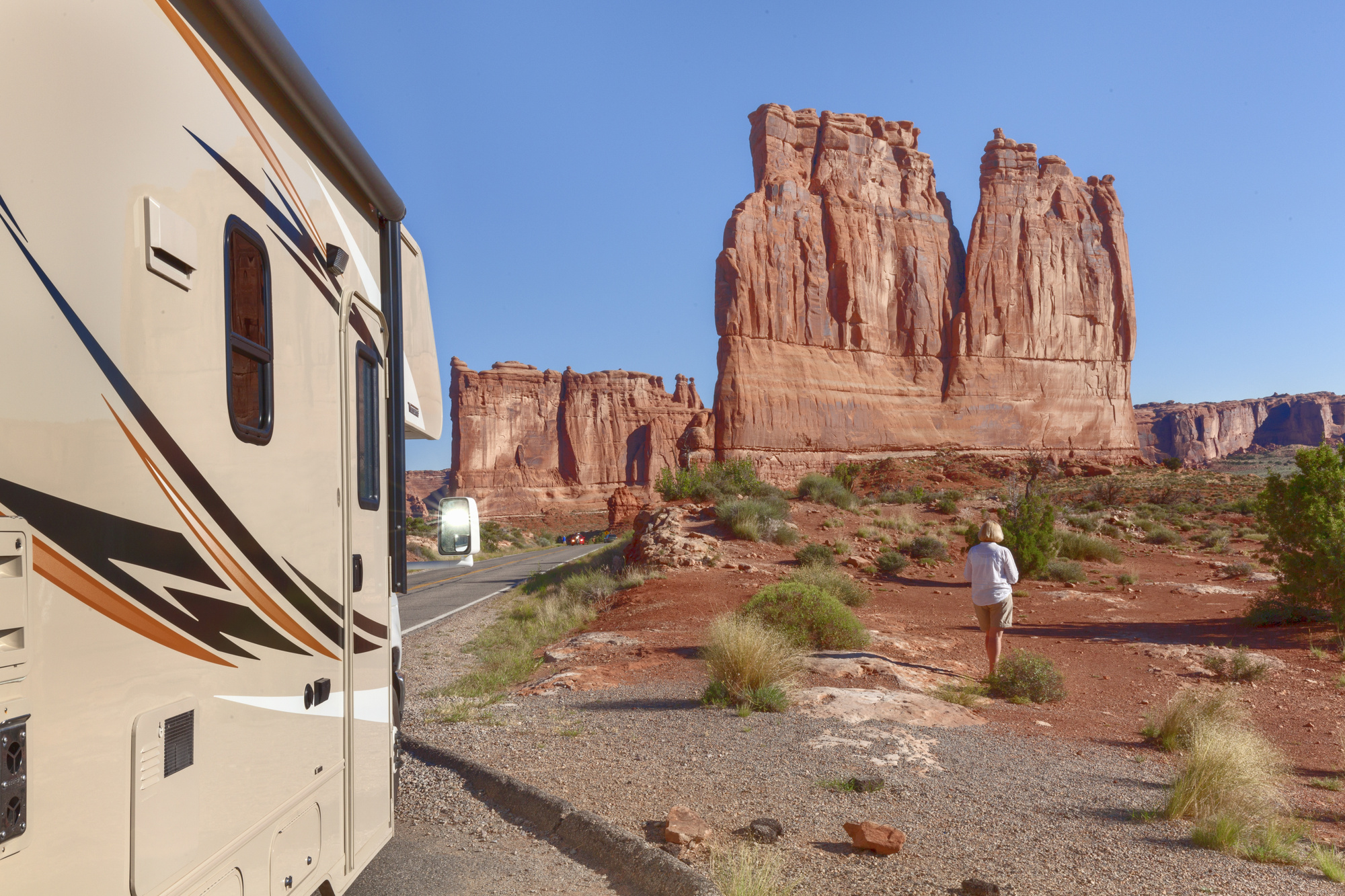 If there's one state to visit then it's Arizona, isn't it?
Arizona is one of the most beautiful states in our country and it's especially perfect if you want to experience the old days of the Wild West.
But instead of patrolling around on your horse, you can enjoy Arizona with your camper.
But what are the best RV campsites in Arizona? While there's no shortage of locations for RV camping in Arizona, it's tough finding the best options.
Here are our recommendations on campsites you should consider:
1. Cave Springs
If you're looking for natural views, what can be more natural than waking up each morning to the beautiful red rocks?
This is one of the most popular options for RV camping in the state so you'll need to be fast if you want to grab a spot. You can call the campsite in advance to reserve your spot.
This is one of the best campsites if you want to meet other campers and become part of the community.
By the way, you can do an online search if you need to rent a camper for your upcoming trip.
2. Catalina State Park
What if you're looking for campsites that are popular but not too popular? What if you want to experience the vastness and solitude of an African safari without having to go to Africa?
While you won't see the same amount of wildlife, Catalina State Park is a great campsite if you want to escape from civilization.
It's one of the cheapest options available and while there's incredible nature there are also on-site modern amenities. These include flush toilets and showers.
There's space for 120 RVs and you've got close to 6,000 acres of space so you won't feel overwhelmed. You can explore canyons and the desert here so it's perfect if you want to experience the diversity of nature.
3. Dead Horse Ranch
If you fancy a swim then you'll get it at the Dead Horse Ranch. Also, you don't have to worry, there aren't any dead horses around!
It's the cheapest option on this list and has 131 different campsites. It's quiet but it's also close to several cities including Phoenix and Flagstaff. You can go to these cities for a short day trip so you'll have a balance of solitude and excitement.
It's one of the more underrated campsites on this list so you can likely just show up. But to be on the safe side, you want to reserve a spot especially if you visit during the summer.
Visit These RV Campsites In Arizona
Now you can visit these RV campsites in Arizona and enjoy a nice vacation in this beautiful state.
Cave Springs is the perfect option if you want to view the incredible and unique nature of Arizona. You'll wake up to the red rocks and can also meet other RV campers.
Catalina State Park is great if you want the vast and diverse nature and want solitude. Dead Horse Ranch is great if you want to swim and be close to one of Arizona's exciting cities.
You can find more great travel content on our website.