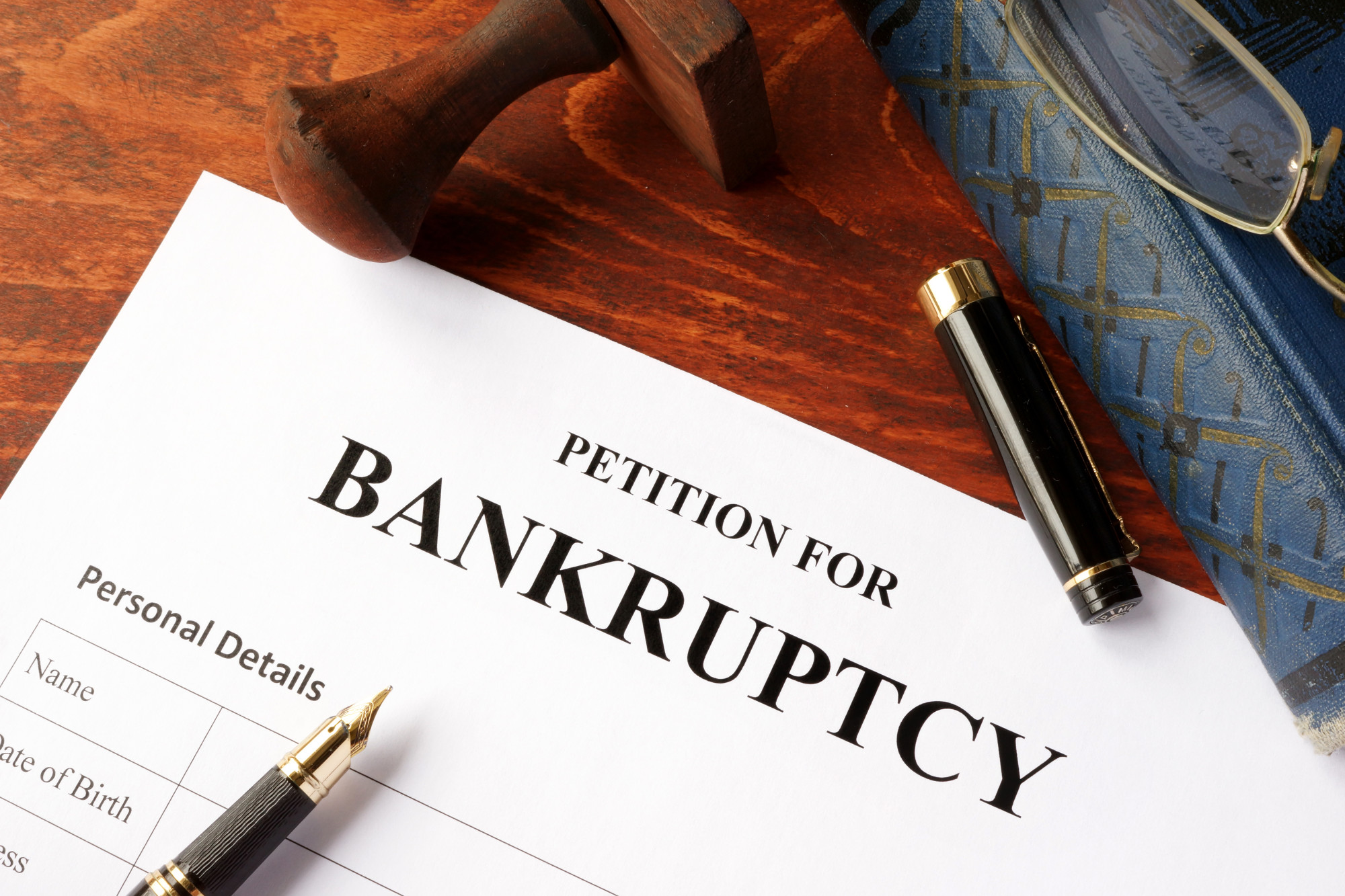 In 2019, there were 774,940 bankruptcy filings in the United States. And of those, 97% of bankruptcies were filed by consumers, not businesses. 
If you're feeling overwhelmed by debt and looking for a way out, you're not alone. Bankruptcy is a viable option to help get your financial life back on track. But, the decision isn't one to be taken lightly, instead, you should learn everything you can about bankruptcy before committing to this option. 
Keep reading to discover what happens when you file for bankruptcy. 
Find a Bankruptcy Attorney
Wondering what happens when you file bankruptcy? The very first thing you need to do is to hire a bankruptcy attorney to help you along the way. 
Filing for bankruptcy can get extremely complicated and you need an experienced professional on your side. They'll help you decide if bankruptcy is really the best option for your situation. 
Once you're both in agreement about bankruptcy, your attorney will help you decide which type of bankruptcy you will file for. The two most common options are Chapter 7 and Chapter 11 bankruptcies. 
What Is a Chapter 7 Bankruptcy?
A Chapter 7 bankruptcy is only available to people of a certain income. To qualify, you'll need to pass a bankruptcy means test, which takes into account your income, expenses, and the size of your family. 
The main feature of the Chapter 7 Bankruptcy is the personal liquidation of assets. Your assets are sold off to help pay your outstanding debts. Once all the assets are sold, the rest of your debt is forgiven and you'll no longer have to make payments. 
What Is a Chapter 11 Bankruptcy?
A Chapter 11 Bankruptcy doesn't require a means test. There is no specific debt or income limit needed to qualify. 
That's because a Chapter 11 Bankruptcy acts as a reorganization bankruptcy. All of your debts are restricted and a repayment plan is agreed upon. This means you'll still have a monthly debt payment, but the amount will be much less than what you currently owe. 
Attend Credit Counseling Sessions
Since many people are not completely aware of the bankruptcy consequences, the federal government requires that everyone attend credit counseling sessions before officially filing. 
During these sessions, you'll learn more about the process and requirements of filing bankruptcy. In addition, you'll once again review the alternatives to filing bankruptcy so that you completely understand your options. This is to ensure that no one enters a bankruptcy without fully understanding everything that comes with it. 
If you fail to attend credit counseling sessions before filing for bankruptcy, your case will be thrown out. 
You'll Officially File Bankruptcy With the Court
Because the bankruptcy process includes a lot of steps, you're probably wondering, "when should I file bankruptcy?" Once you've hired your lawyer and completed your credit counseling sessions, it's time to officially file with the court.
Your lawyer will help you complete all the necessary forms before you officially file. For these forms, you'll need to gather all the available information on your debts. These forms are in-depth, so be prepared for this step to take awhile. 
Then, you'll take all the forms to your local courthouse. You'll submit the paperwork to the clerk's office, where you'll receive a bankruptcy case number. 
A Stay Is Put on Your Accounts
At this time, the official bankruptcy process has begun. Once your paperwork is filed, this will put a "stay" on all your accounts. 
This alerts all your creditors that you've filed for bankruptcy. They will no longer be able to contact you to demand payment. This will also prevent them from garnishing wages or coming after your assets due to nonpayment. 
Once you've filed for bankruptcy, you no longer have to worry about making your payments. 
Start the Liquidation or Repayment Process
Now that all your creditors are aware of the bankruptcy, the liquidation or repayment process can begin. 
This is when a bankruptcy trustee will be appointed to oversee the case. With the information you provided during the case filing, they will determine how your debts are to be handled. 
The process for a Chapter 7 Bankruptcy is pretty simple. The trustee will ensure that the assets are sold off and that your outstanding debts are settled. In some cases, you'll be able to make a case for continuing payment on a certain secured asset, such as your house. 
The process for a Chapter 13 Bankruptcy is completely different and takes a lot longer. The trustee will work on creating a repayment plan that satisfies both the lenders and yourself. Everyone will agree upon a certain repayment amount and you'll keep control of your assets. 
Complete Debt Education Course
One of the final steps of declaring bankruptcy is completing a debt education course. 
Even though at this point you should be aware of the consequences of bankruptcy, this might not stop some people from immediately taking out more debts. The debt education course concentrates on how to make smart financial decisions in the future. The government wants you to move forward after your bankruptcy and not make the same mistakes. 
This course is required before your bankruptcy can officially be discharged. 
Now You Know What Happens When You File for Bankruptcy
After reading this article, you have a better understanding of what happens when you file for bankruptcy. 
To get the process started, you'll need to hire a bankruptcy employee and attend credit counseling sessions. Then, you're ready to officially file for bankruptcy with the courts and a stay will be put on all your accounts. Finally, the liquidation or repayment process can begin and you'll complete your debt education course. 
Looking to secure your financial future after your bankruptcy? Be sure to bookmark the Finance section of this site for all the best advice.