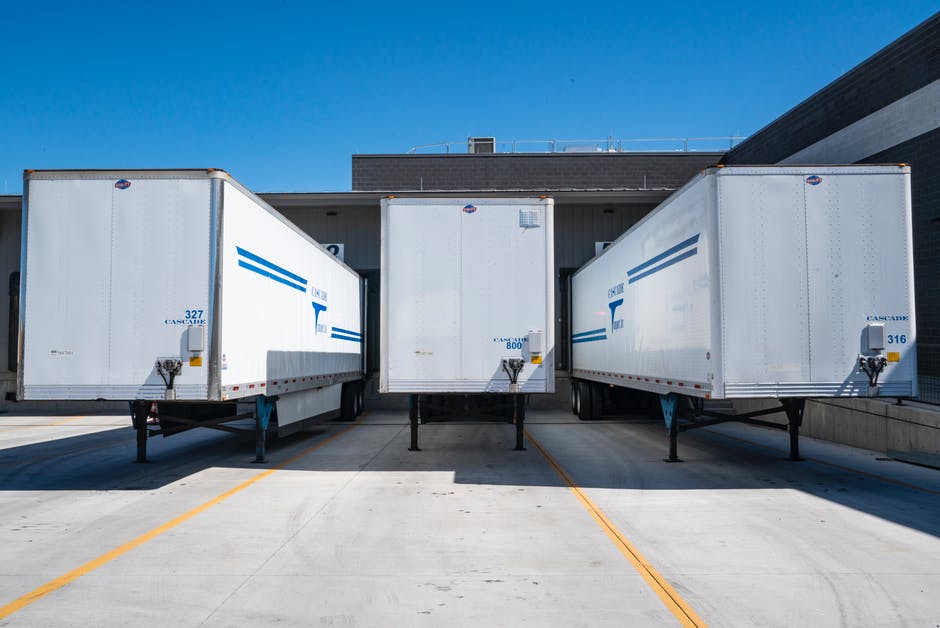 Did you know that in 2018 there were 87 billion parcels delivered worldwide? By 2025, it's estimated that there will be over 200 billion parcels shipped worldwide.
Thanks to technology and the digital world, it's never been easier to buy products such as food or clothes. Most of the time, you don't even need to leave the house to buy something.
This is excellent news for businesses that want to expand and reach more customers online. However, some products are more difficult to ship than others, for example, frozen food. Keep reading to find out how to ship frozen food to your customers like a pro.
How to Ship Frozen Food
If you're thinking about shipping frozen foods, the first thing you need to do is familiarize yourself with the rules and regulations. You can ship frozen foods to other states, however, you can't ship them internationally. To keep food frozen during transportation, you need to use dry ice, which, unfortunately, can't be shipped internationally. 
Shipping food always comes with risks, especially frozen food. For example, frozen food might be subjected to extreme temperatures, humidity, or spoilage. Luckily, there are several best practices you can follow to ensure the frozen food reaches your customers with ease and speed:
1. Pack the Food Properly
Packing your frozen food correctly is one of the best things you can do to ensure you have a happy customer. Invest in some cold food shipping containers or use styrofoam boxes, as these will help to insulate your food and keep it fresher for longer. You might also want to add gel packs or dry ice to ensure the food doesn't start to defrost.
When choosing a food shipping container, you also need to think about how thick you want the container to be. Remember that containers with thicker walls will require fewer coolants to be packed with them. If you aren't sure how to correctly pack your food, ask your courier about which container they advise you use.
Frozen food that you want to ship should be thoroughly frozen before you pack it. That's why it's important to keep the food in the freezer and pack it as close to the shipping time as possible, to avoid it defrosting.
2. Keep It Cool
As mentioned, when packing your frozen food, you will need to use a coolant of some kind. The best option is either gel packs or dry ice. These coolants help to keep your food cool during the shipping process.
Dry ice is best for keeping food frozen, while gel packs are generally used to keep food cool (between 32 and 60 degrees Fahrenheit). Using regular ice isn't as advisable because it is often heavier and can dampen the inside of your container if it starts to melt.  
Dry ice is colder but it might not last as long as gel packs, it also needs to be handled with care. When handling dry ice, make sure you wear gloves and don't wrap it up or let it come in contact with the food. Dry ice is a hazardous material that releases carbon dioxide and can explode, so always be careful with it when you use it.
3. Get a Good Shipment Time
When it comes to choosing your frozen food distributors, there are plenty of choices, but one thing that is vital is that you choose one with a good shipment time. Whether you choose UPS, FedEx, USPS, or another courier, you need to make sure you get your frozen food parcel to the customer as soon as possible.
Each courier offers different services for different prices, so it's important you find the right one for you. Spend some time researching the different options and speak to their advisors to see which service will work best for your frozen food. Speaking to an advisor might also help you find out about their latest deals and help you save money.
4. Find a Courier Who Cares
When you're researching the different courier options, it is also a good idea to ask about their specific services. Some offer refrigerated shipping services, such as FedEx Temp-Assure which is designed to help ship products that need temperature control. While other couriers might also offer cold shipping packaging and give you details on how you can successfully ship your frozen food.
The bottom line is that it's important to find a courier who knows what you are shipping and can help you. The more pressure your courier can take off your shoulders, the better because then you can focus on the things that really matter to you and your business.
5. Communicate the Timescale
Another thing you can do to ensure your customer is happy with the frozen food they receive is to give them updates on when they can expect the parcel and where. Communicating the timescale with your customers is a great way to build a trustworthy relationship with them, but it also helps to avoid frozen food from thawing and spoiling. 
For example, if you are shipping the food on Friday and it is due to arrive on Saturday between 9 am and 11 am, make sure you tell the customer so they can be in to collect the parcel. If they aren't at the delivery address, the frozen food may end up spoiling or being sent back to you.
Keep Your Customers Happy and Your Food Frozen
Reaching more customers is an important part of business expansion, so using online shopping is a great choice for many businesses. However, if you want to ship frozen food, make sure you follow our tips on how to keep it cool and how to make sure your customers are happy.
Don't forget to check out some of our other business articles to learn about the latest business tips and tricks.