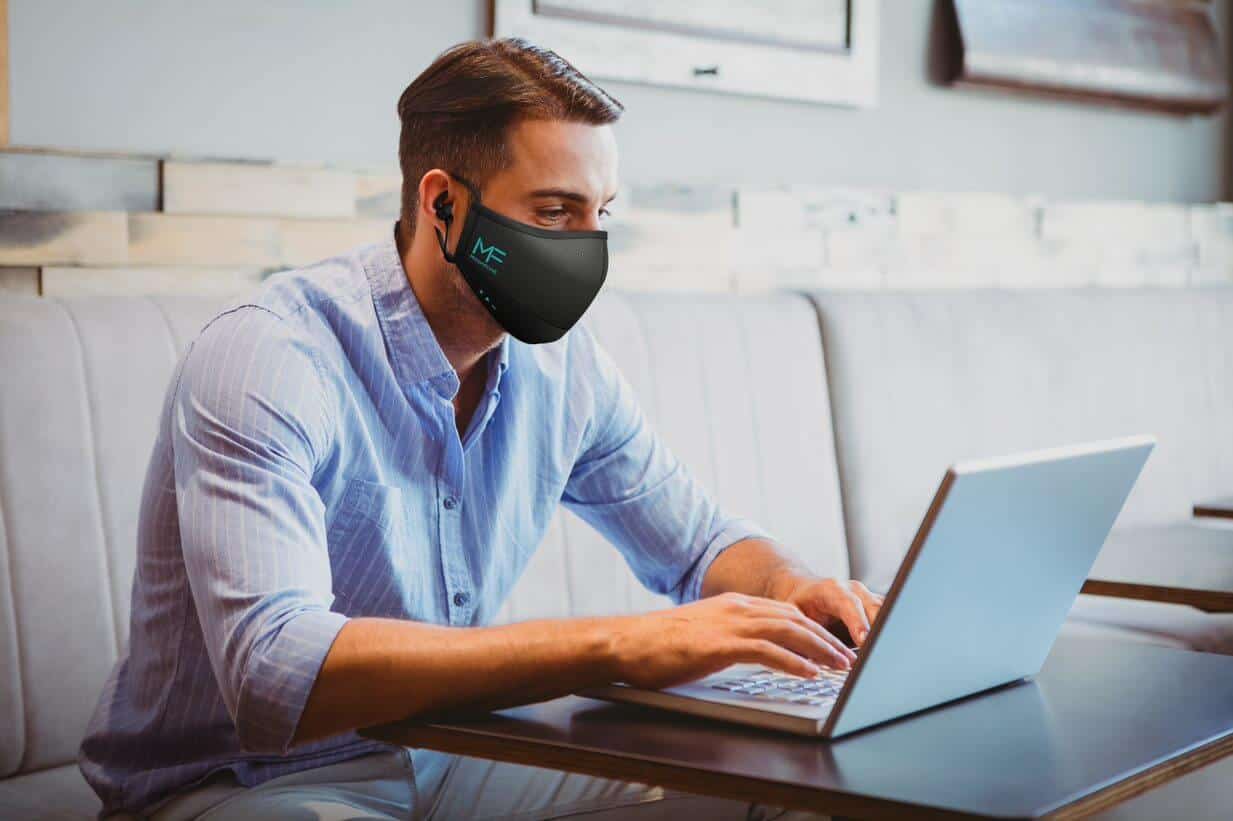 Due to the current pandemic, the use of face masks in public areas is of utmost importance. Prevention is key – when using a face cover, you're not only protecting yourself, but you're also lowering the risk of spreading viruses for everyone you cross paths with. However, traditional face masks are cheap and break easily. Furthermore, they aren't comfortable or practical. The MaskFone changes all of this by integrating earbuds and an inline microphone into a comfortable face mask.
MaskFone Main Features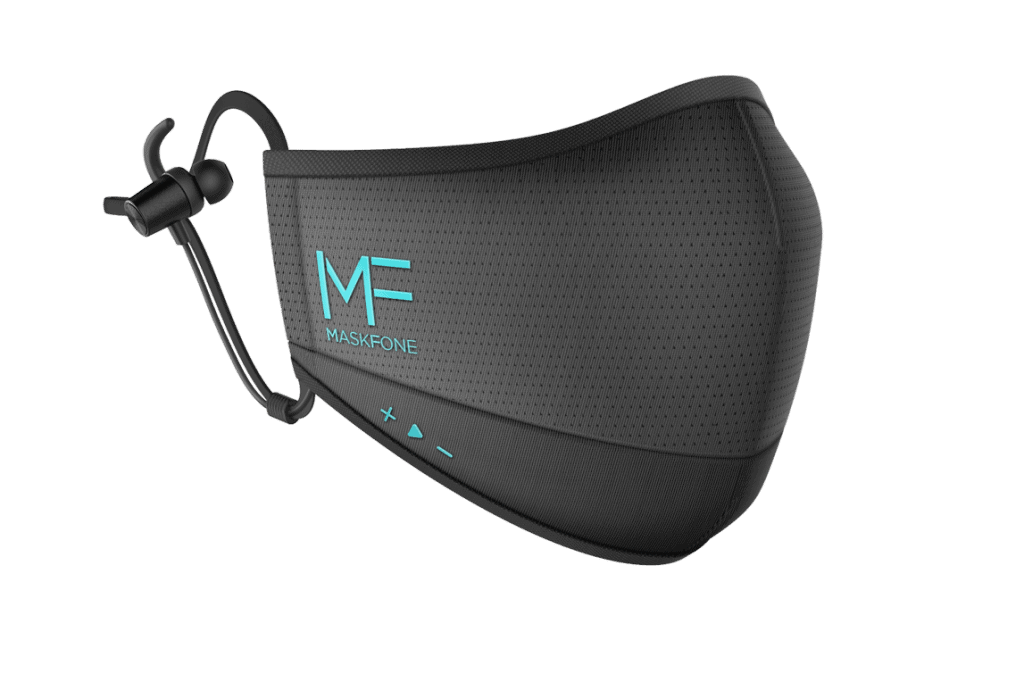 At first sight, it might look just like any other face mask on the market, but look a little closer and you'll notice that the MaskFone is very high tech. It features built-in earbuds that are surprisingly high quality. The in-line microphone lets you take calls and people hear you much clearer than with usual masks since your mouth is right next to the mic. Control buttons are conveniently placed on the outside of the mask so you can quickly answer calls, pause music and raise/lower the volume, all with a single touch.
The flexible neoprene exterior screams high quality and provide day-long comfort. You'll barely even notice you're wearing a mask – it's that comfortable!
The beauty of the MaskFone is the ability to quickly swap out the filters. You can choose from their N95 filters, which offer premium filtration or go with their more affordable PM2.5 filters, which still do a good job. You can also easily remove the built-in earbuds so you can wash the entire mask at any time.
Our Experience Wearing the Mask
Upon first receiving the product, we were delighted to see such visually stunning packaging. The box feels like this product is high class before even opening it up. It feels similar to when you pick up an Apple MacBook box – you know you're about to unpack an elegant product.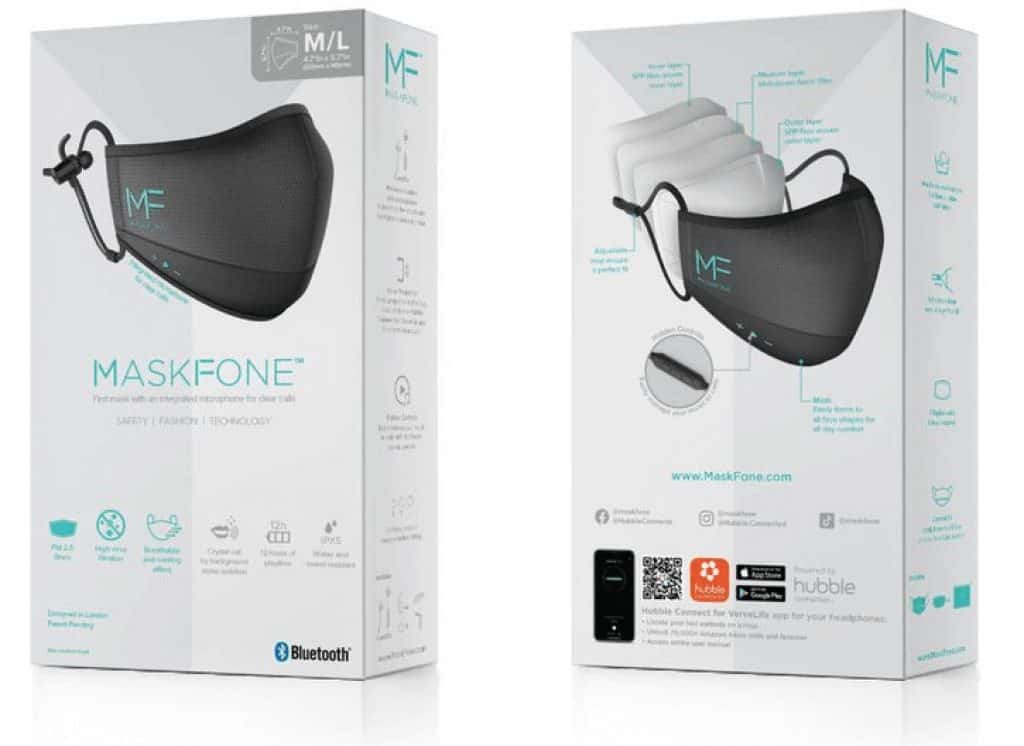 Once you open up the box, you get to feel the luxurious neoprene fabric that makes up the exterior of this face mask. It feels so soft and you know it's going to provide you with lasting comfort. We tested the MaskFone for a full week before writing this review and we absolutely loved it. It's now my go-to mask. I've taken numerous calls and the audio was just as clear as when using my Airpods. Listening to music is also amazing, and the added benefit of not having to remove the mask to take calls makes it super practical when you're in public places that make wearing a face cover a requirement.
Another impressive feature is being able to swap out the filters without having to remove the mask itself. Although filters are made to last several days each, you can also switch out the filters from the side of the mask, without having to take it off your face.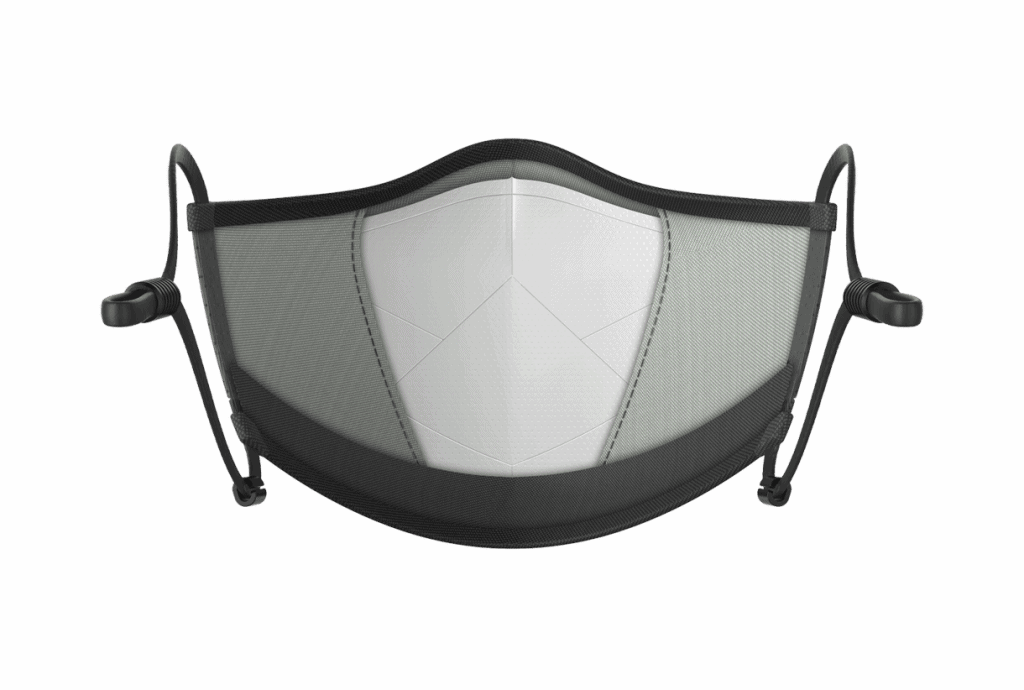 If you're looking for a face mask that you will actually use and love, the MaskFone is the ideal option. It's available for $49.99 USD – PreOrders are open and it's expected to ship towards the end of October. Get yourself a couple before they're all gone!
Visit MaskFone