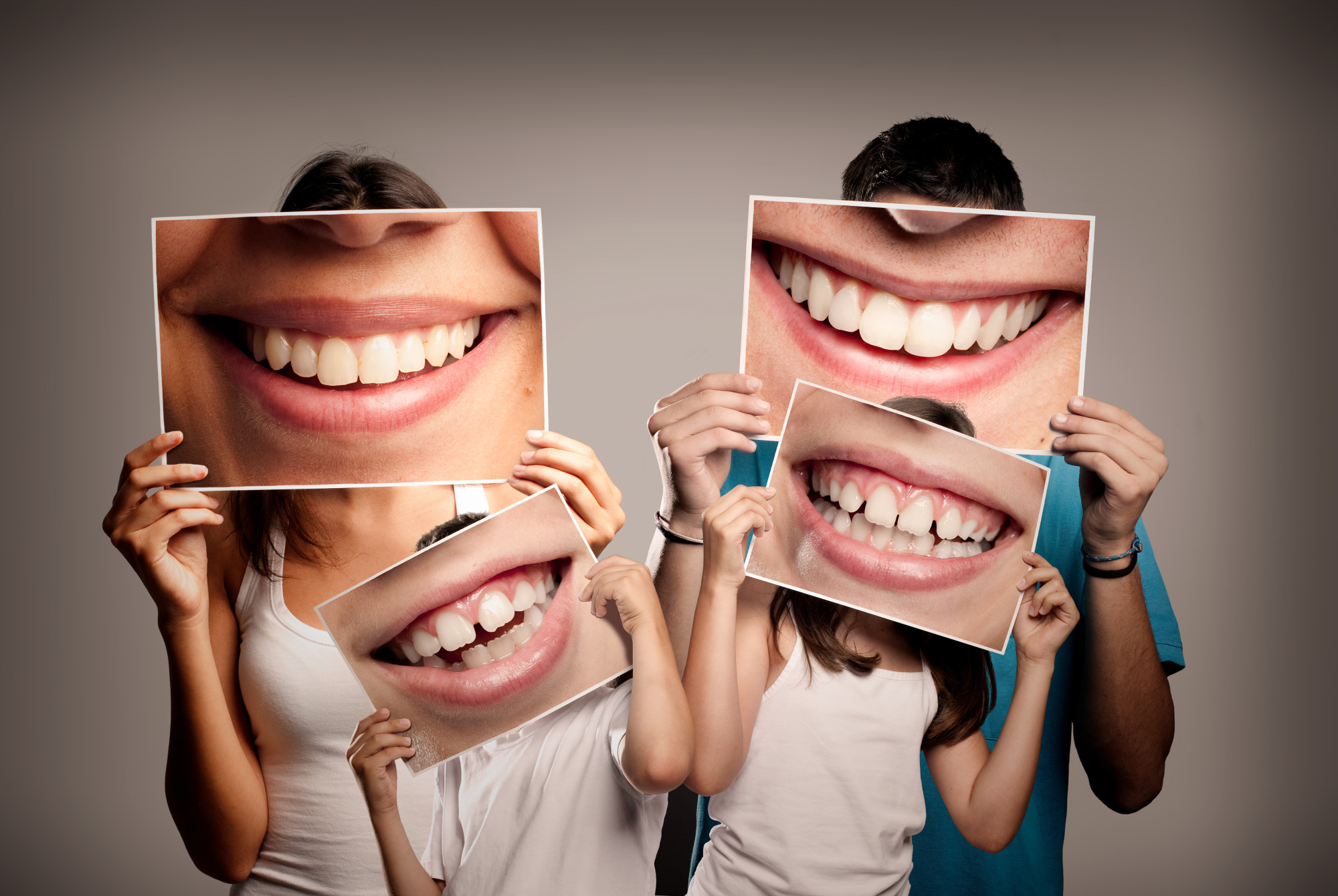 Did you know that around 30% of people in the United States haven't had a dental visit since before the pandemic? 
Regular dental visits are essential to avoid decay and infection, but many people put them off because they are busy or don't have insurance. 
If you haven't had dental treatment in a while, there are a few things to help you find a local dentist that works. 
Keep reading if you want to find the best dentist without making the most common mistakes! 
Know Your Needs
One of the biggest mistakes people make that prevents them from finding the best dentist is that they don't understand their needs.
When you don't consider your dental history, you may overlook certain needs for you or your family. Whether you've got cosmetic work done or have a history of cavities, you want to ensure that you find someone that specializes in your condition. If you haven't been to the dentist recently, it can be difficult to determine what your needs will be.
Think about the dental issues you struggle with most. When you find a dentist you are happy with, you can discuss those problems and discover if they will be a suitable choice. 
Contact Your Insurance Company
There's nothing worse than going to an appointment that gives you anxiety, only to be handed a large bill at the end.
Before making your appointments, you should contact your insurance company or dental office. Communicating with both teams can help you discover if the office falls within your insurance network. When people don't check this, they tend to get frustrated when it's time to pay. 
Keep in mind that if you're getting cosmetic work done, your insurance likely won't provide coverage. Read your dental coverage and look for an office that will be the most affordable. 
Don't Overlook Reviews
Although you shouldn't base your decision on reviews, they can help you find a great dentist. 
Online reviews can provide insight since previous and current patients share their experiences. By learning about other experiences, you can get an idea of the service you'll recieve. You can look for reviews on social media, review platforms, and company websites.
You must take reviews with a grain of salt. Some of them may be negative, but not a true reflection of the dental team. If you have any concerns, don't hesitate to ask the dentist about how the issues have been addressed.
Staffing changes can make a big difference, so you should avoid relying heavily on outdated reviews. 
Stay Close 
The last thing you want to do when you're dreading an appointment is to drive an hour to get to the office.
It's best to find a local dentist so that you don't have to worry about traffic and missing work. If you are finding any reliable options in your town, you can also look around your job or children's schools. A short drive will prevent anxiety from building up before appointments and ensure you get there on time. 
Another reason you want to find a dentist that's nearby is in case of emergencies. A chipped tooth or exposed nerve can be painful and you won't have the energy to drive for a while. Finding a nearby dentist office isn't too difficult, but you'll have to check that they can accept new patients. 
Take a Tour
Making a consultation appointment and touring the office can relieve a lot of stress and help you make a final decision.
The atmosphere of dental offices can play a significant role in how your feel about appointments. Since you'll be spending time in the office, you don't want to end up at a place that overwhelms you. While you are touring the office, you can gain insight into the technology and tools they use to ease pain and discomfort. 
Some people experience anxiety with new dental offices because it's a place they've never been. Touring will give you the chance to evaluate traffic and determine if the office is in a good location. Try to avoid offices in busy intersections since they can produce traffic and stress. 
Use your tour as a chance to ask questions and take note of the pros and cons of each place you visit. 
Manage Your Anxiety 
Around 15% of Americans don't attend regular dental cleanings because of anxiety issues.
Dental anxiety can prevent people from calling the office and making an appointment. If you can't manage your anxiety, you will try to come up with excuses and delay the appointments. A great way to control your emotions is by listening to music during the cleaning and dental exam. 
Previous experiences that didn't go well can increase dental anxiety. It's common for people to get even more stressed when they delay appointments since the anxiety continues building up in their minds. Instead of putting it off, try visiting more regulalry to increase your positive experiences.
When you can associate the dentist with health and cleanliness, it becomes less intimidating. You can also make a consultation appointment with the dental team, ahead of your cleanings, to learn about them and discuss your fears. 
Search for Complete Dental Care
Not all dental offices are created equally and you don't want to wind up at one, only to get a referral for another doctor. 
From the start, you should be considering your past, current, and future dental needs. For example, if you have children, you may want to look for an office that also provides orthodontic services. Check all of the services the office provides, you can make sure they will help you without passing you around. 
Depending on your conditions, referrals for a specialist may still be necessary. Just try to avoid selecting an office that only provides cleanings and x-rays. When you view the list of their services, you can determine the best choice. 
Find an Innovative Team 
Dental innovations are making procedures more simple, quick, and painless.
Although it may seem like a good way to save money, going with a low-tech dental team isn't always the best choice. Look for dentist offices with the latest technology since it can signify the quality of care you'll recieve.
New enamel is stronger than the original enamel, which is why you want to ensure the offices can offer it. Certain dental procedures and solutions from the past have been found ineffective and can cost you a lot of money. With tech by your dental team's side, they can clean, diagnose, and treat problems within minutes. 
If you're on a tight budget, don't stress if you can't afford the trendiest office in town. As long as you find a balance between tech and care, you should be happy with the results. 
Don't Limit Yourself
To find the best dentist, you must consider all of your options.
Limiting yourself to only 2 dental offices can prevent you from finding the ideal dentist. Don't limit yourself when you start looking since offices typically accommodate different groups. If your office is still relatively close, you can look for more options and talk to the dentists. 
Financing is another area where you don't want to limit yourself. Finding flexible financing options is essential for avoiding debt and maintaining your budget. You can talk to the financing department at each office to see what payment plans they have or if you can qualify for a credit line. 
The worst thing you can do is not ask questions. When you keep questions to yourself, you're already limiting your care. 
Put Money Aside
Buying dental insurance may seem like a good idea, but it isn't always realistic for families.
Around 75 million people in the United States don't have any type of dental coverage. Even if you don't plan to get the insurance, you should still set money aside for appointments. The longer you go between appointments, the more expensive the treatment will become. 
Setting aside money can help you during emergencies and you don't have to stress about paying the bills. Once you get in the position to afford dental coverage, however, you should invest. This will become especially important if anyone in your family needs braces or root canals. 
If you have dental insurance, it's still beneficial to save money. Not all dental services will be covered by insurance companies and you'll be responsible for paying them up-front. 
Review Credentials
Leaving your oral health and pearly whites in the hands of another person can be stressful.
If you want to trust that you are in good hands and will get excellent care, you must review the dental team's credentials. The dentist is the most important person to research since you want to ensure they are licensed and have the knowledge to treat you.
Depending on the staff, they may have different levels of education. Dental assistants often attend school, which provides them with an understanding of oral health. The longer the staff has been working in the industry, the more they have been exposed to it. 
If you are considering a dentist that recently graduated, don't get discouraged. Although they might not have a decade of experience with patients, they have fresh knowledge about treatment and care. These dentists are sometimes the best to select since they aren't burnt out and have a fresh perspective. 
Compare Wait Times
Some dental offices of notorious for long waiting times, which can be frustrating for patients.
Taking time off of work or away from the family can be a large commitment. If you are always short on time and value quick service, make sure you look for it when comparing dental teams. 
By talking to the receptionist, looking at reviews, or asking other patients, you can learn a lot about what to expect. Write down estimated waiting times for appointments when you research each office to find the best option. Long waiting times can signify a disorganized team which can also impact your quality of service. 
If you can't avoid long waiting times, make sure the waiting room is comfortable. You can also ask about wifi to get some work or studying done while you wait. 
Discuss Diversity
Dentists should always strive to continue learning and building diversity in their offices.
Not only do you want a diverse team to support your dental health, but you also want them to have diverse patients. Certain cultures are more prone to oral issues, which is why you want a dentist that understands each group's vulnerabilities. Some infections and decay may look different depending on the person's race, and you must trust that your dentist can spot them. 
Many diverse groups struggle to receive the dental care they need due to a lack of information, experience, and financing options. Whether you're a minority, low-income, or elderly adult, your needs must get represented and treated. 
Will You Find the Best Dentist?
When it comes to finding the best dentist, there are a few rookie mistakes that you can make. 
Aside from not doing your research on insurance coverage and dental services, you must also know your needs. Talking to the dental team can help relieve any anxiety you are experiencing and get you more comfortable with the surroundings. Don't let your fears consume you over the years, especially when the appointments are typically over before you know it. 
As long as you stay local and consider all of your options, you should be satisfied with your selection. 
If you want to learn more about the dental industry and maintaining your family's health, check out our blog for the latest content!