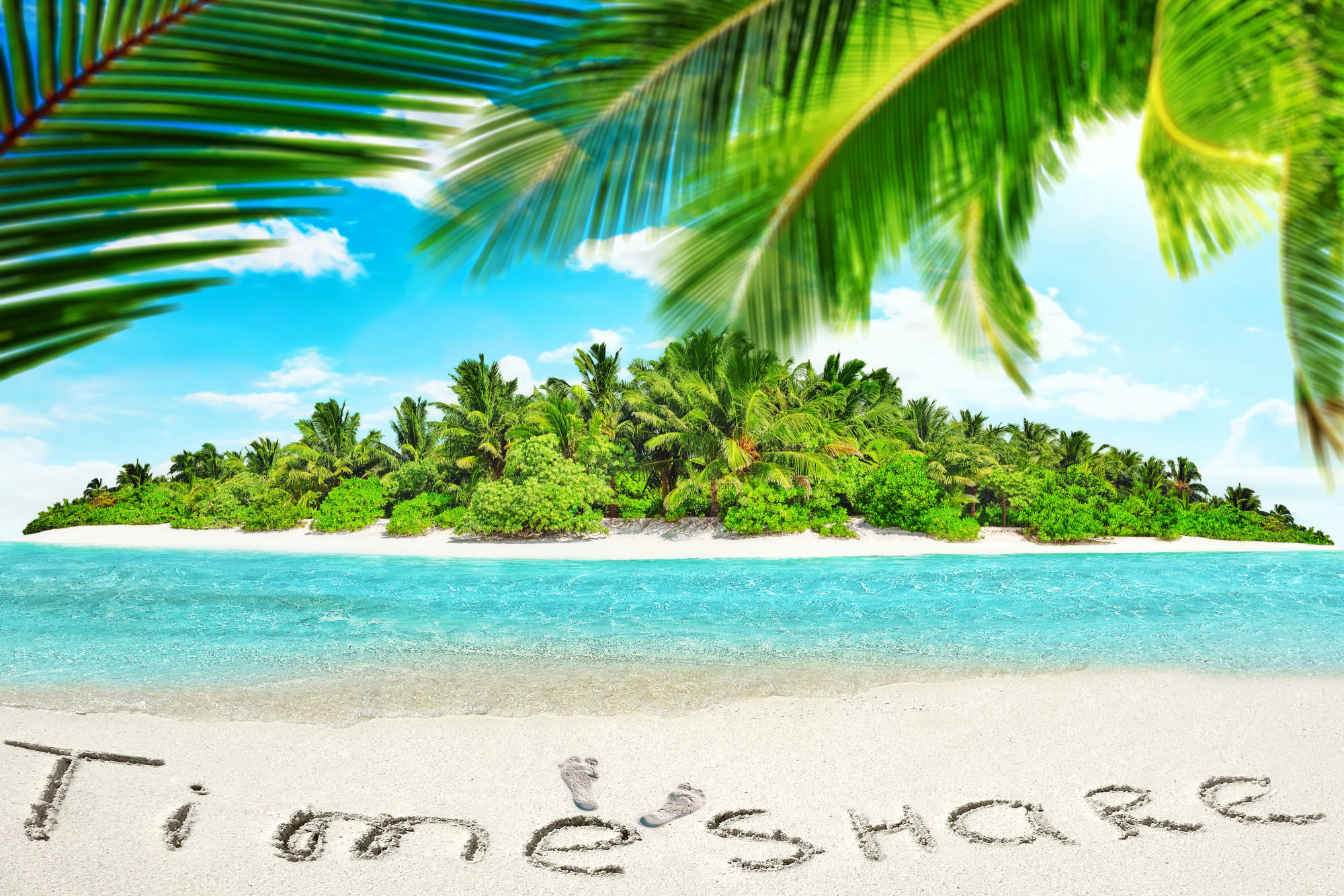 Are you one of the 70% of Americans who intend to travel sometime soon? Have you been researching affordable ways for your family to vacation?
You've probably come across numerous articles extolling the cost-saving benefits of timeshare exchanges. If so, you're likely wondering, 'How do timeshares work?' by now.
Read our timeshare guide to find out more about how to get a timeshare, how they work, and whether this vacation product is a good fit for you. 
What Is a Timeshare?
The timeshare concept's also known as 'vacation ownership'. That means you buy a week in a particular resort and pay for the upkeep associated with it.
In return, you get to use the condo you own once a year for a week at the same time every year.
During the heyday of timeshare back in the '80s, you bought your week directly from the developer of a particular resort. Nowadays, large hospitality brands like Marriott, Wyndham, and Disney own and manage most timeshare products. 
At one stage, the timeshare industry developed a bad name thanks to unscrupulous salesmen and resort operators. Yet, over 9.9 million American households own a timeshare today. The vast majority of them are happy with their choice and enjoy their vacations to the fullest. 
That's because the industry's grown and adjusted to suit the changing needs of its members, offering a diverse range of flexible products to suit every family.
These variations on the basic timeshare model include:
Floating Timeshare Weeks
At first, those who bought into a timeshare scheme could only buy fixed weeks. This means they were bound to their original resort and week for the rest of their lives. 
This inflexibility soon put some people off the prospect of buying into the timeshare concept. It didn't take long for developers to come up with a more flexible alternative, called floating week timeshares.
This means owners could buy a week within a specific time frame instead of fixed dates. This arrangement allowed owners to vacation during high season, low season, or some time in between.
The obvious downside of this is that there's a lot of competition for high-demand times, so you might not always get the exact week you want.
Points Clubs
Some vacation clubs, like Disney Vacation Club, offer their members even more flexibility. These owners buy points instead of actual property. 
The clubs own and manage a range of resort properties for the use of their members. Each vacation week in this portfolio has a points value according to its amenities, condo sizes, and location i.e. the more desirable a resort, the higher its points value.
To make things even more attractive, club members can save up their points or bank them for future use. 
Legalities of Owning Timeshare
Apart from the above variations in types of ownership, there are also differences in the kind of property interest you own when you buy a timeshare. There are two main types of timeshare ownership:
Shared Deeded Ownership
Shared deeded ownership means each timeshare owner buys a percentage of the real property. This percentage equals the amount of time they buy.
The owner receives a deed for their share which specifies their right of occupation. 
With deeded ownership, the developer issues many deeds for each property. For instance, a typical fixed-week condo will have 52 separate owners with one deed each.
Shared Leased Ownership 
Shared leased ownership means the developer keeps deeded title to the property. Each owner has a lease agreement that entitles them to use the property for a fixed or floating week each year.
Usually, these kinds of arrangements expire after a certain number of years.
Leased ownership places more restrictions on the owner than deeded ownership. For instance, the developer may restrict their right to transfer or sell their lease to anyone else. Due to this, these types of timeshare agreements are often the cheaper option.
How Do Timeshares Work?
There are a few things common to most timeshare schemes, regardless of whether you buy points, fixed, or floating weeks. These are:
Purchase Price
When you buy a timeshare you always pay an upfront cost. This is a major expense, and most banks don't offer mortgages for this type of expenditure.
Often, the agency or hospitality group selling the product will offer in-house financing for their product. You'll need to pay a certain percentage upfront and pay the rest over an agreed timeframe with interest.
This cost gives you the right to own your timeshare product.
Annual Fee
Most timeshare organizations have their own terminology for these costs. They might call them maintenance fees, levies, or user charges. Regardless of the name, these fees cover the operational expenses of the resort or resort portfolio owned by the members of the club.
You can pay these fees monthly or once-off at the beginning of the year. You can't vacation at these resorts unless your fees are up to date. 
Timeshare Exchange Companies
Timeshare exchange companies came about at the time when fixed week timeshares prevailed. These organizations take advantage of the basic human need for variety and offer timeshare owners a wealth of exciting holiday options.
The process is simple. You give the exchange company the right to use your week during your allotted time and they give you the use of someone else's week in exchange.
Exchange companies work on a like-for-like basis, or more recently, on a points basis. They allocate gradings or points to each resort according to its desirability and you can only exchange into a week of similar value to your own. 
This brilliant concept is still a popular way for many timeshare owners to get the most out of their timeshare weeks. It's a particularly attractive option for owners who want to vacation overseas at a fraction of the cost of renting a hotel.
It's easy to see how you can maximize your timeshare ownership with a little planning as long as you fully understand the product you own. Yet, you must remember that timeshare is a huge investment, and you should consider your options carefully before you commit.
Timeshare Pros and Cons
Despite the bad rap that goes along with timeshare, there are surprisingly few drawbacks to owning a timeshare. These are the bad bits:
Timeshare's a Poor Property Investment
Once you've invested your hard-earned cash in a timeshare, it's almost impossible to cancel the deal after the cooling-off period. You can sell your week or your points, but you're unlikely to recoup even close to what you paid for it.
There are thousands of timeshare weeks for sale at any point, which makes it difficult to sell your weeks, even at rock bottom prices. When you buy a timeshare you should view it as an investment in affordable future vacations, not as a property deal.
The Costs of Owning a Timeshare
Timeshare shares many of the benefits of owning a vacation home without the hassles of managing and maintaining it when you aren't there. 
Yet, you shouldn't consider buying into a timeshare scheme unless you can afford the costs involved. These are often akin to buying a vacation condo in the first place. The annual fees escalate regularly, and you'll also receive a bill for upgrades every few years.
You must consider whether you can afford these ongoing costs for many years to come when you buy a timeshare. 
Availability of Weeks
One of the major gripes of timeshare customers across the world is the lack of availability. Many people who own floating weeks or points complain that they can never get the accommodation they want. 
It's easy to avoid this issue if you're flexible regarding your dates and resort choices and if you book your accommodation well in advance. 
Benefits of Owning a Timeshare
Affordability is one of the biggest benefits of owning a timeshare. Despite the high upfront costs, you will pay less for your vacations over time than if you were to rent a hotel room every year.
Variety is another one. Making use of exchanges into other resorts means you'll get to enjoy more of your own country as well as foreign destinations easily and cheaply.
Most timeshare condos offer self-catering accommodation with kitchenettes. That means you needn't eat out every day or stick to scheduled mealtimes. 
Parking and an in-room washer and dryer mean you'll save on these aspects too. 
Another fantastic benefit of vacationing at a timeshare resort is the amenities. You'll enjoy access to beaches, swimming pools, fitness centers, games rooms, and more at these properties. 
When you own a timeshare you don't need to occupy your week every year. You can also rent out your allocated week to help you pay some of the costs of your annual fees. 
Great Vacations Await
So, that's the run-down on 'how do timeshares work?'. If you're still not sure if a timeshare's the right choice for you, you can 'test drive' this vacation option by renting from an existing owner first. 
That way, you can try it before you buy it and enjoy an affordable family vacation in the process.
Check out the rest of my blog for more travel inspiration.