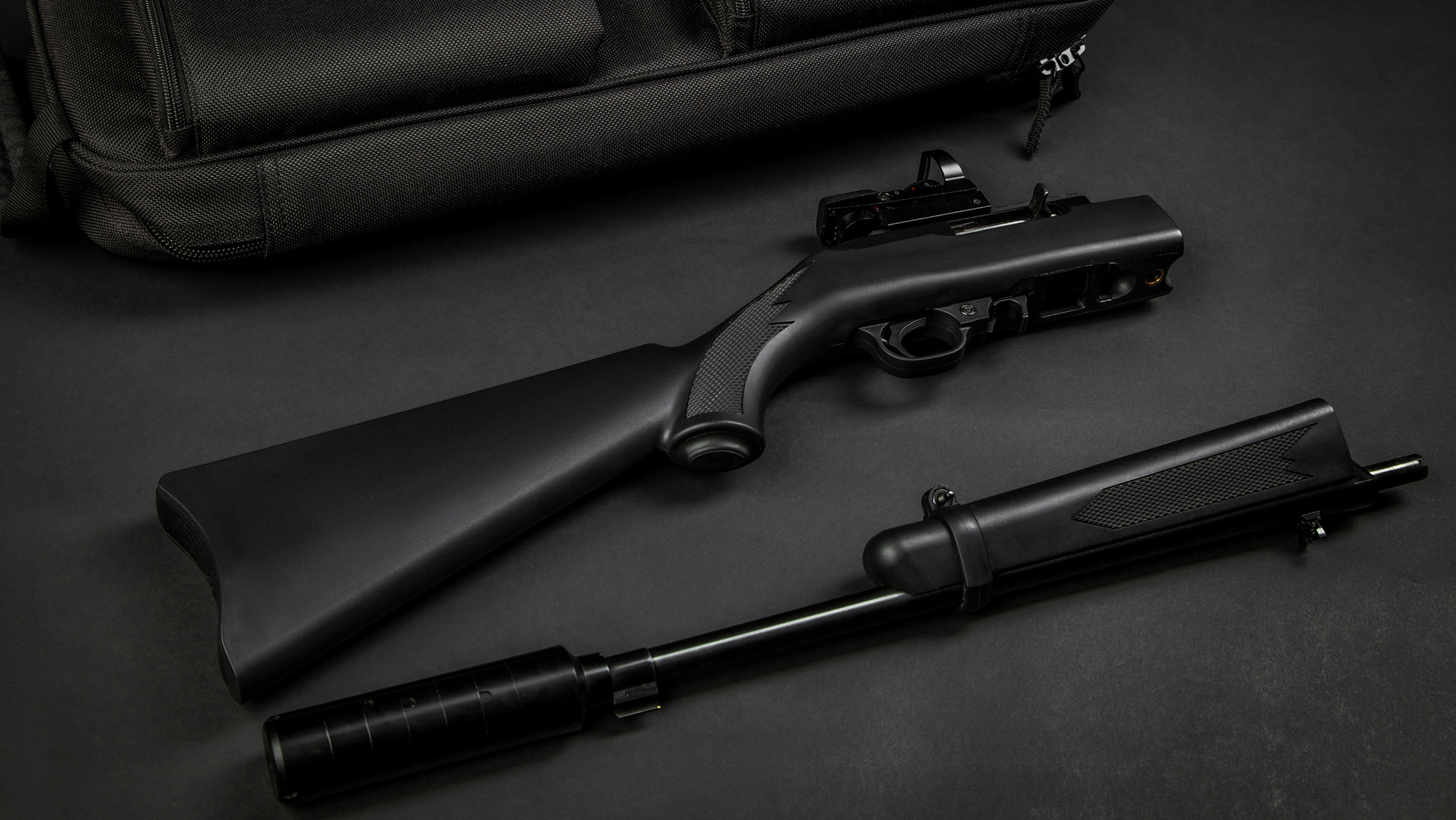 It's no secret that Americans are buying guns now more than ever before. With both guns and ammunition becoming more affordable and with hunting, competitions, and general safety gaining more popularity every day, this shouldn't really come as a surprise.
As someone who's just recently purchased a gun, you want to make sure you get as efficient as you possibly can with your new firearm. That being said, you've been looking into getting gun attachments to help you improve your accuracy and overall efficiency. The problem is that you don't really know where to start to acquire the best items for your needs.
Luckily, you don't have to continue being confused. This article will go over some of the most popular gun attachments that you can buy to improve your shot. Keep reading to find out which one works for you.
1. Strike Industries Curved Foregrip
Buying a new rifle comes with a good feeling, but after firing a few rounds you may realize your gun isn't very easy for you to grip. Whether you have a problem holding it in your hands properly or you have difficulty keeping it steady during firing, it's clear that you could use a better handhold for safety and accuracy.
If this is the case, the Strike Industries Curved Foregrip is the right attachment for your needs. These low-profile grips are easy to install on either M-LOK or KeyMod rails, and they offer a secure grip so you get proper hand placement every time you shoulder your rifle.
The curved handgrip also allows you to have multiple gripping possibilities, and with the grip being made with aluminum with a light weight of 1.7 ounces, this handy accessory is strong, easy to use, and built to last.
2. Beretta Shotgun Stocks
Is your shotgun stock cracked or broken? Maybe it is uncomfortable to use and you want to replace it with a more comfortable stock? Beretta is a trustworthy company in both whole guns and gun accessories, and their shotgun stocks are more than capable of dealing with anything you throw at it.
Beretta sells a long line of classic wood and synthetic shotgun stocks, all at a generous price. Whether you need a stock for field purposes, for tactical use, or for competitive reasons, there is a stock that's perfect for your shooting needs. Make sure to take a look to find out which one works for you.
3. Handgun Magazines
Handguns are rapidly growing in popularity, and purchases are higher than they've ever been. This makes sense, considering they're perfect for concealment, competition, and home defense. That said, most new handguns come with only one or two magazines. If you're one who likes to be prepared, you'll want to make sure you get your hands on more magazines to maximize your shooting efficiency.
Luckily, handgun magazines can be bought almost everywhere, both in-store and on the web. You'll want to make sure you want to look up the exact model of your handgun, as each gun uses a magazine specific to its make. Check your handgun's manufacturer if you don't know what magazines you should be purchasing.
4. Streamlight ProTac Rail Mount Light
One of the biggest things about shooting is that it takes visibility to hit your shot. That's pretty hard to do when you're shooting in the dark. If you're firing with a handgun, you could try to make do by holding a flashlight in the other hand, but if you're using a rifle it's pretty obvious this won't be possible. This means you need to get a mounted light to place on your gun – and there are few as good as the Streamlight ProTac rail mount light.
The Streamlight ProTac is an incredible piece of equipment that can be used by everyone from the novice shooter to the expert marksman. This powerful light is easy to mount and comes with both a remote pressure switch and a push-button tail switch to offer you multiple options of access, and can easily be removed to be used as a regular flashlight in one-handed operations – perfect for those who also have handguns.
With a white light that puts out up to 1,000 lumens, weather resistance capacities, and strobe capabilities, this light is exactly what you need to stay safe and keep your target in sight while operating in the woods.
5. Surefire Muzzle Suppressor
Every gun, no matter its size, has a degree of kickback that can affect its accuracy. If you've just bought a high-caliber gun, there's a good chance that your shot won't be accurate because of the high level of recoil. When this is the case, you're going to want to invest in a muzzle suppressor to reduce the recoil and improve your accuracy.
The Surefire muzzle suppressor is one of the best suppressors on the market, featuring a design that vastly reduces both recoil and muzzle rise and increases the accuracy of your shot, allowing you to set up your next shot much faster. Crafted from heat-treated stainless steel and bearing multiple surfaces for superior alignment, these suppressors also feature a powerful coating to resist environmental conditions and prevent carbon buildup through use.
The Surefire muzzle suppressor is a powerful tool that will be useful on any occasion for a long time to come.
Found a gun attachment that works for your shooting needs? If so, you'll want to make sure you find one for a good deal that will last as long as you do. Take some time to browse this website and see what they have to offer you. You're going to be shooting like an expert sharpshooter in no time!
Get the Right Gun Attachments for Your Needs
Now that you know which gun attachments you need for your gun, you should have no problem becoming the best shot with your new weapon. Make sure you take a look at our site for other tips and tricks you can use to benefit your lifestyle and reach the most success. We're sure you're going to like what you see here!