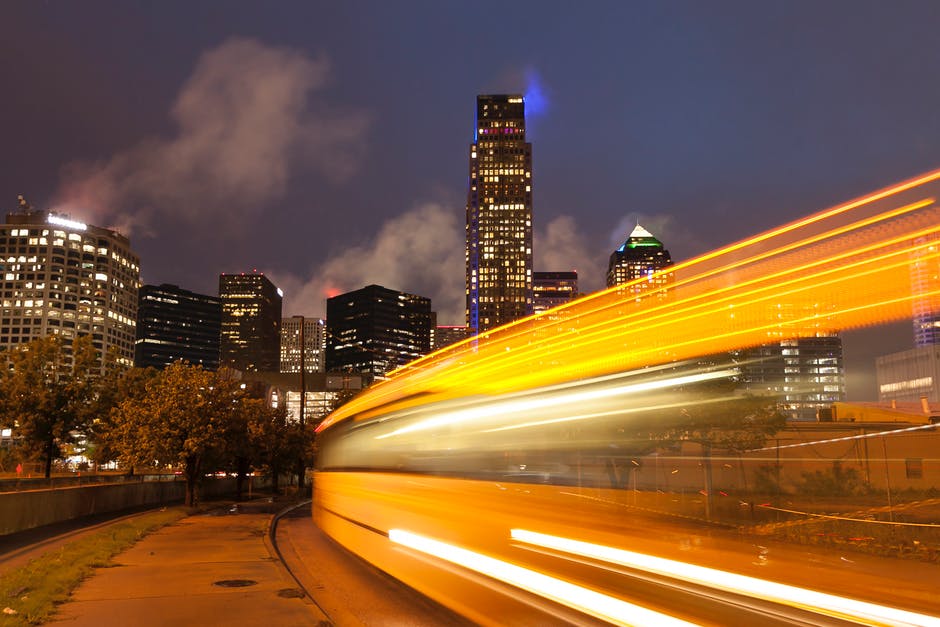 Did you know that over 27 million people visit the city of Dallas, Texas each year? And if you've never been to The Big D before, you might be surprised to know that it's actually quite easy to navigate, especially the downtown area.
But, depending on your individual situation, some modes of transportation are better than others. And knowing what to do, and what not to do, can have a huge effect on your trip.
So what are the various Dallas transportation methods that exist? And which way to travel is best for you and your party? We've got the answers to those questions, and more, in this article!
Now then, let's get started!
1. Walking Downtown 
Before we break down the various ways to travel in Dallas, it's important to note just how walkable downtown Dallas is. So if you're in town for business at or near the Kay Bailey Hutchison Convention Center, you can get around downtown via foot if you so choose.
With this in mind, if you're traveling with children, or plan to leave the downtown area at some point, you may need to consider other options on this list. But if you don't mind walking, it's absolutely possible to get around the downtown area and see all the city has to offer on foot.
2. Traveling via Your Hotel's Shuttle Service
If you do indeed plan on walking, and you need a way to get downtown from the airport, check with your hotel. Most major hotels in downtown Dallas have complimentary travel to and from the airport via a shuttle service, an option that is worth taking advantage of.
Even if you plan to use Uber or Lyft when you get downtown (more on that later…), a hotel bus ride from the airport is a great way to get downtown from the airport. You'll save a few extra bucks, too, which is always nice.
3. Taking the DART
If you're looking for another cheap way to get to the downtown area from the airport, Dallas' DART system can more than get the job done. It's also a great way to get around the downtown area itself, as DART trains run quite often and are available all around the city.
It's worth noting that Dallas' DART system isn't as advanced as other major cities. But if you're traveling alone, or with another adult, DART and walking can get you anywhere you want or need to go in the area.
4. Using the Lyft or Uber Apps
Of course, Dallas is a major city, which means there are a wide variety of Uber and Lyft drivers available at any given time. Meaning that if you need to get somewhere, perhaps at night when you don't feel as comfortable walking, it's most certainly an option.
You can find codes online for free Uber and Lyft rides, too! So if you only need one or two trips, it's worth taking the time to do some research to save a few extra bucks.
5. Taking a Taxi
Although both Lyft and Uber have grown in popularity and affected to the taxi industry, they very much still exist, especially in Dallas. In fact, if you're looking for a quick way to get a ride from the airport to your hotel, a taxi will be the fastest way to do so.
Taxis are, however, more expensive than both Uber and Lyft. And of course, both DART and your hotel's bus are even better options to go with if you're trying to save money. However, if you just want to get downtown as fast as possible, a taxi is your best bet.
6. Renting a Car
Renting a car from an airport is, of course, a valuable option for lots of people. This is especially true if you need to leave the downtown Dallas area often, or if you have kids with you who won't do well walking around the city 24/7.
A pro tip? Rent a smaller car that is good on gas, if you can. That way you won't have to spend as much money on fuel, especially if you plan on using the car often.
7. Renting a Charter Bus
If you have a large group of people you're in charge of, perhaps for a school or business trip, you're going to want to rent a large charter bus. This way you can ensure everyone in your party is safe and secure when traveling to wherever it is you plan to go during your stay in Dallas.
The good news is, it's quite easy to book a charter bus in the city. And again, it's nice to have peace of mind knowing that your entire party doesn't have to worry about travel.
The Best Dallas Transportation Options
Well, there you have it! An in-depth analysis of the various Dallas transportation options that are available to you! Using this information, you can plan your trip and make sure that you and everyone in your party have the best time ever when visiting the city!
Again, if you plan to stay downtown, walking is without a doubt the best option to get around. You can get to one side of the city and back in about 25 minutes, which is ideal if you're only in town for a few days for business.
Both the DART system and hotel buses can get you from the airport to downtown. Of course, Lyft, Uber, and taxis are also available if you only need one or two rides during your trip to Dallas.
Renting a car or bus is also worth considering, especially if you have a large party full of children who might not do well walking around all day.
Traveling to Dallas soon? Check out our blog for more travel tips and tricks!