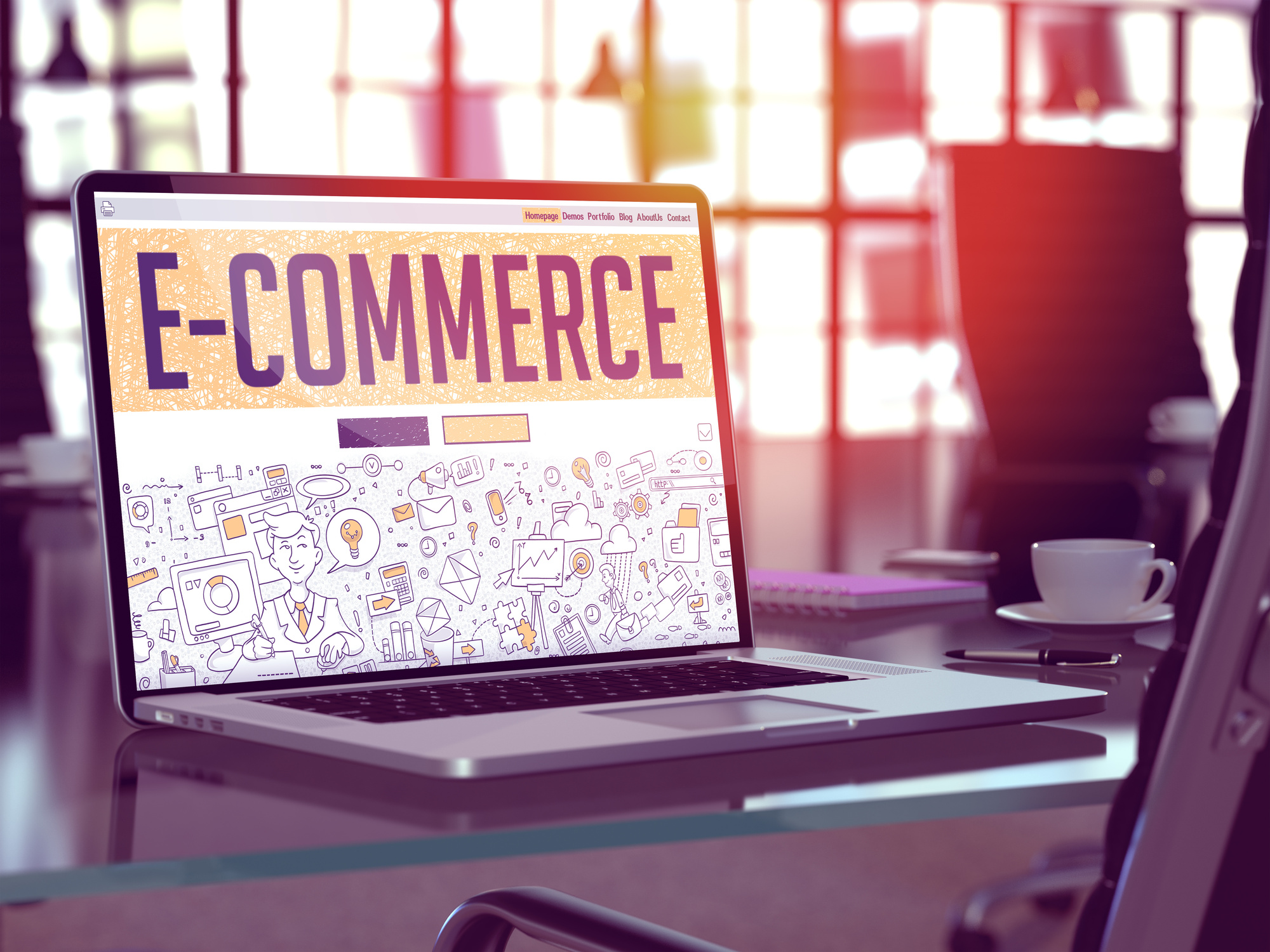 You probably heard that there are over 250 million shoppers on eCommerce platforms. So you know you need an eye-catching and user-friendly site to compete. But your small business can't afford to create a custom eCommerce platform from scratch. 
Don't despair. Because there's a perfect eCommerce platform for a small business like yours. Ecommerce platforms like Magento, Shopify, and WooCommerce are affordable solutions. 
This eCommerce guide breaks down how to select the right eCommerce platform for your small business. You'll master which e-commerce features to consider for your online business venture. 
And if you're frustrated trying to build your site, close the HTML editor. Because this article introduces the joy and benefits of working with an eCommerce platform.     
Choosing an eCommerce Platform for Small Business
The starting eCommerce business point is laying out your needs. Major eCommerce platforms like Magento and Bigcommerce have different plans. Magento, for example, has an enterprise version. 
The next step is to study your rivals. For example, which eCommerce platform is your small business competition using? Then, consider these crucial small business eCommerce tips. 
Mobile friendly
Payment gateways
Ecommerce platform security
UI capacity
Shipping options
If you have a brick-and-mortar small business, consider the eCommerce platform integration. Integrating a site can help you sync your product inventory. 
1) Mobile Friendly
Over "half of the world's website traffic" is from mobile devices. Therefore, your small business e-commerce must perform well on smartphones, tablets, and laptops. 
Search engines rank mobile-friendly sites highly. Again, eCommerce platforms like WooCommerce and Shopify work well on mobile devices.
2) Payment Gateways 
It's paramount that your eCommerce platform offers many payment options. Ecommerce themes typically have a credit card payment gateway by default. Other payment systems, like Zelle, and PayPal, might come at an additional cost.  
It might be cheaper to buy a website with these features than to buy them individually. You also don't have to stress and waste time installing them. 
3) eCommerce Platform Security 
Having an eCommerce site comes with security challenges. When a customer purchases online, they are providing sensitive information. Also, more than "40% of cyber attacks affect small businesses". 
Your payment gateways protect your customers' financial information on their platforms. Also, an SSL certificate is vital to your eCommerce platform security.  
Ecommerce platforms like WooCommerce and BigCommerce have third-party plugins that you can purchase. Another avenue is hosting your site on cloud servers like AWS and Cloudflare. Amazon Web Services and CloudFlare are rich in security features. 
4) UI Capacity 
UI is short for user interactive. Ecommerce platforms rich in UI "fair better in engaging viewers." Examples of UI content include flashy contact forms and interactive videos. 
Eye-catching page transitions and loaders are excellent UI techniques. You can also consider custom messages for your visitors.
5) Shipping Options 
It doesn't mean a thing to have a UI-friendly website if you can't ship. A reliable shipping solution is as important as payment gateways. More pricey eCommerce templates might have a built-in shipping solution. 
Most Magento eCommerce platforms feature a basic USPS postal shipping option. However, you will need to get a USPS API to configure it. 
More on the eCommerce Platform for Small Business
Also, consider the different shop layouts that an eCommerce platform has. WooCommerce sites usually have multiple shop layouts and color schemes. 
And don't forget about the email newsletter system. Email marketing can save costs for your small business. BigCommerce and Magento have a built-in email newsletter system in many templates. 
View the blog for more info on the right eCommerce platform for small business. You can also find movie and television recommendations in our entertainment section.