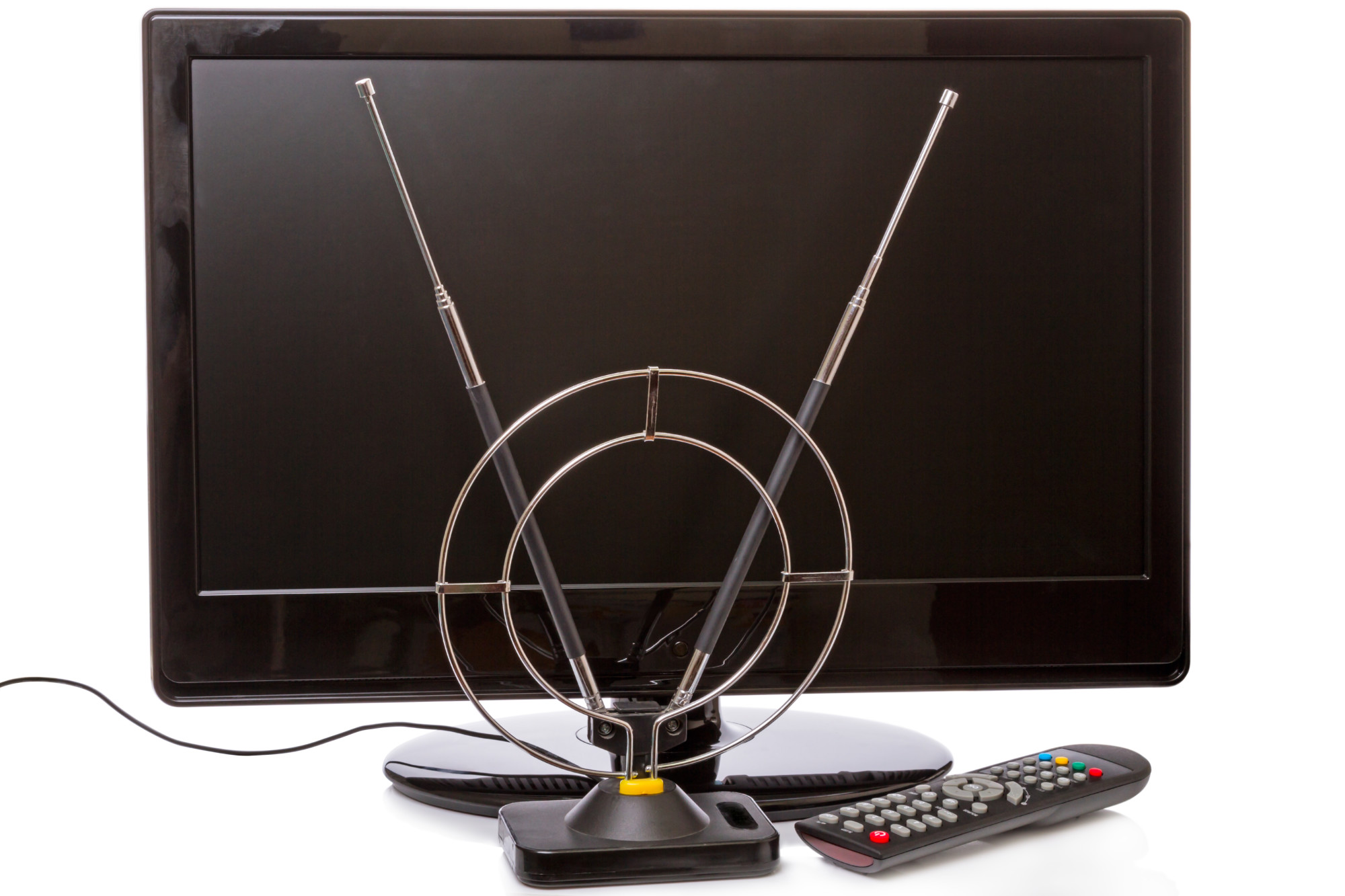 We are in the age of streaming services. As such, many people are looking to cut the cord of cable providers. Severing ties with a cable contract can save you quite a bit of money. Furthermore, with the dozens of streaming apps on the market, almost every show and the movie are available in some capacity. 
However, between all the services, there is some content that is still out of reach. Specifically, live sporting events and local news. 
Without access to this content, you may still be relying on our friends. Texting to ask each weekend: "Can I watch games at ur place?"
Fortunately, indoor TV antennas are a workaround for this problem. Read on to discover how antennas can make your TV setup completely self-reliant.
How TV Antennas Work
For over eighty years stations have been emitting signals to antennas. These signals are called over-the-air (OTA). Every major station in your area broadcasts OTA signals. The indoor TV antennas catch these signals and transmit them into channels for the TV.
This is not the old-school rabbit ear wires that need to be adjusted constantly. The technology has changed. Indoor TV antennas provide an enjoyable, seamless, and hassle-free experience. 
Costs and Setup of Antennas 
Indoor TV antennas are very affordable. They are the best value of any cable provider or streaming service. They range from about $15 to $50 depending on the quality. The more expensive ones will help pick up signals from farther away, but all antennas work the same way. 
Amazingly, antennas are a one time purchase. Antennas have no monthly subscription fee. For less than $50 your antenna will provide free broadcast television for life.
The setup for an indoor tv antenna could not be easier. It is as simple as screwing in a coax cable into the back of the TV. Once done, run a channel scan from the menu of the TV. Move the antenna around the house to tweak the signal strength and picture quality of the channels. Just like that, you have free TV.
That's pretty great, huh? Well, it gets better.
What It Picks Up
Did I mention that an antenna picks up broadcasts in HD? Yep, as soon as the channel scan is complete, the TV will have high definition channels. 
No matter where you live, it is safe to say your antenna will pick up CBS, FOX, ABC, and NBC. Beyond this, antennas are able to pick up around 100 other channels. 
With this, you will have access to all the local news. Additionally, a large portion of live sports are broadcasted on these channels.
With the NFL season around the corner, you will no longer be relying on your friends for the games. Set one of these up for instant free TV. Instead of begging to come to over, the next thing you will be texting your friends will be: "u must have antenna at ur place"
Get to Watching
Now you know the value of indoor TV antennas. Setting one up will change your entire viewing experience.
If you enjoyed this article, stick around the blog for more helpful lifestyle tips.