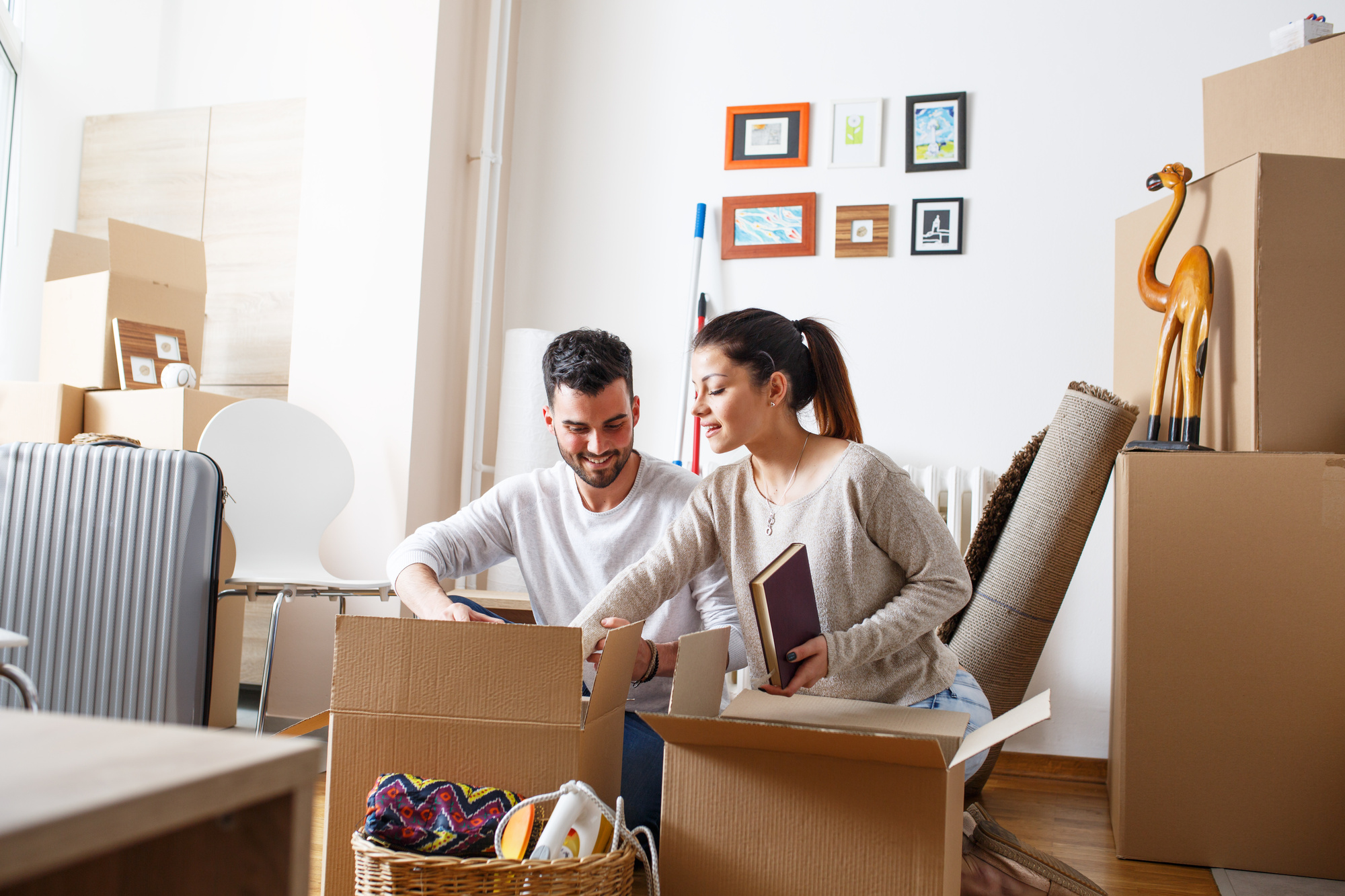 For Americans, moving is one of the top causes of stress.
Whether you're moving to another state or relocating across the country for a job, you must decide whether you should take the DIY approach, or hire professional movers to do it for you.
The best way to move long distance varies, depending on your budget and your needs.
Here we'll break down the pros and cons for both options to help you determine which is the better choice for your situation!
Moving Yourself Pros and Cons
If you're considering taking the DIY approach to move, it's crucial to understand what that entails. Let's take a look at the pros and cons of opting to handle the move yourself.
Pros
You'll likely save money if you move without professional help, so if you're on a tight budget, consider doing it yourself. Expenses for hiring a moving company can add up quickly, especially if you incorporate in additional services, such as getting them to pack everything for you.
If you rent a moving truck, pack all your own boxes and furniture, and unpack everything yourself when you arrive at your new abode, you'll save a good chunk of change. Renting a truck costs less than $100, and many of them can hold the contents of a 4-bedroom home.
There are no packing restrictions when you prepare for a DIY move. Professional movers, on the other hand, want everything to be boxed, sealed, and protected according to their specifications. If you want to shove all your pillows and blankets in a bag or opt to leave things like plants and lamps as they are, professional movers aren't for you.
You'll have more control when you move yourself. You can choose your truck and clean it out before if you so desire. You get to pick your own supplies and move on your own time. You're also in charge of how to load the truck, whether or not you want to buy insurance, and where things go in your new spot.
Cons
If you opt to move yourself, unexpected issues can be harder to overcome. What if your couch gets stuck in the doorway? What if you're missing essential tools to take furniture apart? What if you pull your back out and need help moving furniture?
When you hire professionals, you'll never have to worry about those unexpected problems.
Heavy lifting is inevitable if you're moving on your own. While it's tempting to save money, you could lose more in the long run if you get hurt, unable to return to work for a while.
Moving on your own requires extensive planning. You do have to plan if you hire a moving company, but there's much less work required on your part.
Hiring Movers Pros and Cons
Hiring movers can be costly, but it can also significantly lessen the mental and physical stress you'll endure during your move. Let's take a look at the pros and cons of hiring movers to do the hard work for you.
Pros
If you hire professional movers, you can do it all without lifting a finger. Any reputable long distance movers will offer services that include packing, hauling, storing, unpacking, and almost anything else having to do with your move. 
Professional movers are more efficient. They'll have all the necessary equipment, tools, and they'll pack all your belongings in a safe and organized manner. The time you'll save can be allocated to all the other life demands pertaining to your move.
You'll be less stressed. Moving is stressful from beginning to end. Trying to navigate and drive a huge truck alone is sure to send anyone's heart racing. Trailers aren't much fun either. 
Plus, what happens if you run into trouble on the road?
Cons
Depending on the company you hire, you won't have as much control when you hire the pros to do it for you. You can't always pick your own dates and hours. You can't always make last-minute changes, and you could end up having to wait for your belongings.
Moving is expensive, even if you find the cheapest movers to do it for you. Typically, it's cheaper to do it yourself, unless you opt to ship a lot of your boxes and furniture.
Hiring movers can be impersonal. It isn't very easy to trust people you've never met with a house full of prized possessions. But if you hire a company with excellent communication and reviews that speak to their services, you won't have to worry about it being too impersonal.
Long Distance Moving Tips
Whether you opt to make the trek alone or get the pros to do it for you, here are some tips for your move:
Pack and box as much as you can on your own
Plan ahead
Call around and compare pricing
Look for free boxes and moving supplies
Get help from friends and family
Create an inventory list
Purge unnecessary items
Put your mattress in a box
Don't pack liquids or food
Find out if your new building, neighborhood, or street, has moving or parking stipulations
Mark everything clearly and permanently
Get moving insurance
The Best Way to Move Long Distance Requires Planning
It's no secret that hiring a moving truck costs more than renting one yourself. If you can't imagine driving a giant truck or doing the heavy lifting on your own, though, there are still ways to save.
Pack everything yourself, create an inventory list, and make sure it's clearly labeled. Enlist the help of your family and friends whenever you can. 
The best way to move long distance is to ensure you don't leave it all to the last minute. Decrease your stress by planning ahead and being honest with yourself about what you can handle. Paying a little bit more to ensure your stress level stays low is a smart choice, especially if you're busy and overwhelmed.
Hire a moving company with a reputation that stands out from the rest, and you'll have peace of mind knowing your belongings are being treated with care.
Take a look at other blogs in our travel section for more tips to help with your move!