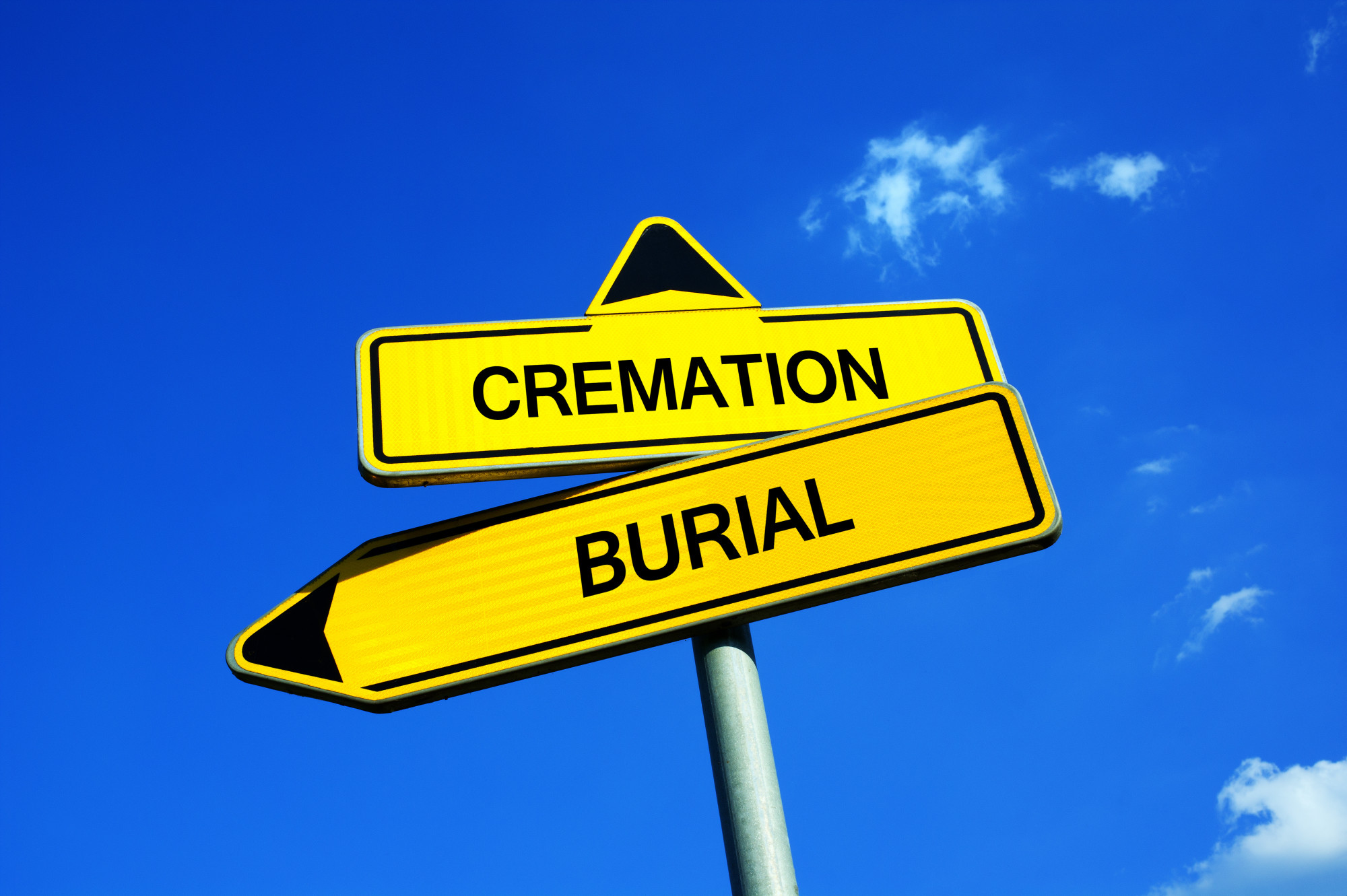 US founding father Benjamin Franklin couldn't have been more right when he classified "death" as one of the only certainties in life. Although none of us ever want to think about it, at some point we will be planning a funeral. 
You might be deciding for yourself or perhaps a departed loved one. Either way, you'll need to choose: cremation vs burial.
What are the key differences? How do you know which is best? Read this guide to understand the pros and cons of cremation vs burial services.  
Cremation vs Burial Cost
People often assume that cremation is cheaper than a traditional burial. But depending on what cremation options you choose, you might be paying as much if not more than a burial. 
Some people prefer cremation services that have all the pomp and circumstance of a traditional burial. This includes a luxurious casket, a hearse rental, embalming costs, and more. Family and friends can see the body before cremation, but for a pretty penny. 
The next option is having a memorial service but without the body. You will still need to purchase a casket for the body to be cremated in. For a better understanding of what happens during the cremation process, check out Eirene's cremation post.
The cheapest cremation services are referred to as direct cremation. There is no viewing or memorial of any kind. You can even have the body cremated in a cardboard box. 
Cremation vs Burial: Pros and Cons
There are pros and cons to both cremation and burial. At the end of the day, it depends on the family and individual preferences and budget.
Benefits of Cremation
These are the key benefits of choosing cremation vs burial.
Funeral Services
Cremation does not mean you don't get to say goodbye to your dearly departed. It is still possible to celebrate with a funeral or memorial service. 
It's Quicker
When someone passes away there a lot to deal with, from selling houses to executing their last will. Simple cremation can shorten the list of things to accomplish. 
It's Eco-Friendly
Cremation is more environmentally friendly than burial. Burying a body and casket can result in contaminants seeping into the soil. Cremation also saves space so the land can be used for other purposes.  
Keepsakes
One of the most appealing benefits of cremation is the ability to keep your loved one's remains. Some people take comfort in having an urn of ashes over their mantle. Others include the ashes in art or scatter them at a special location. 
Cons of Cremation
There are a few cons to consider when choosing cremation vs burial.
Cremation is forbidden by certain religious faiths. Some also find burial a more natural method of handling death and take comfort in being able to visit a gravestone. 
Cremation is not something you can change your mind about. In a traditional burial, the body can be exhumed or relocated, but cremation is forever. 
Cremation Services
Although cremation is often the cheaper choice, there are pros and cons to both options. Ultimately the decision of cremation vs burial depends on personal preference and religious affiliation. We hope this article helps you as you face the difficult decisions ahead. 
If you liked this post, check out some of our other great content.