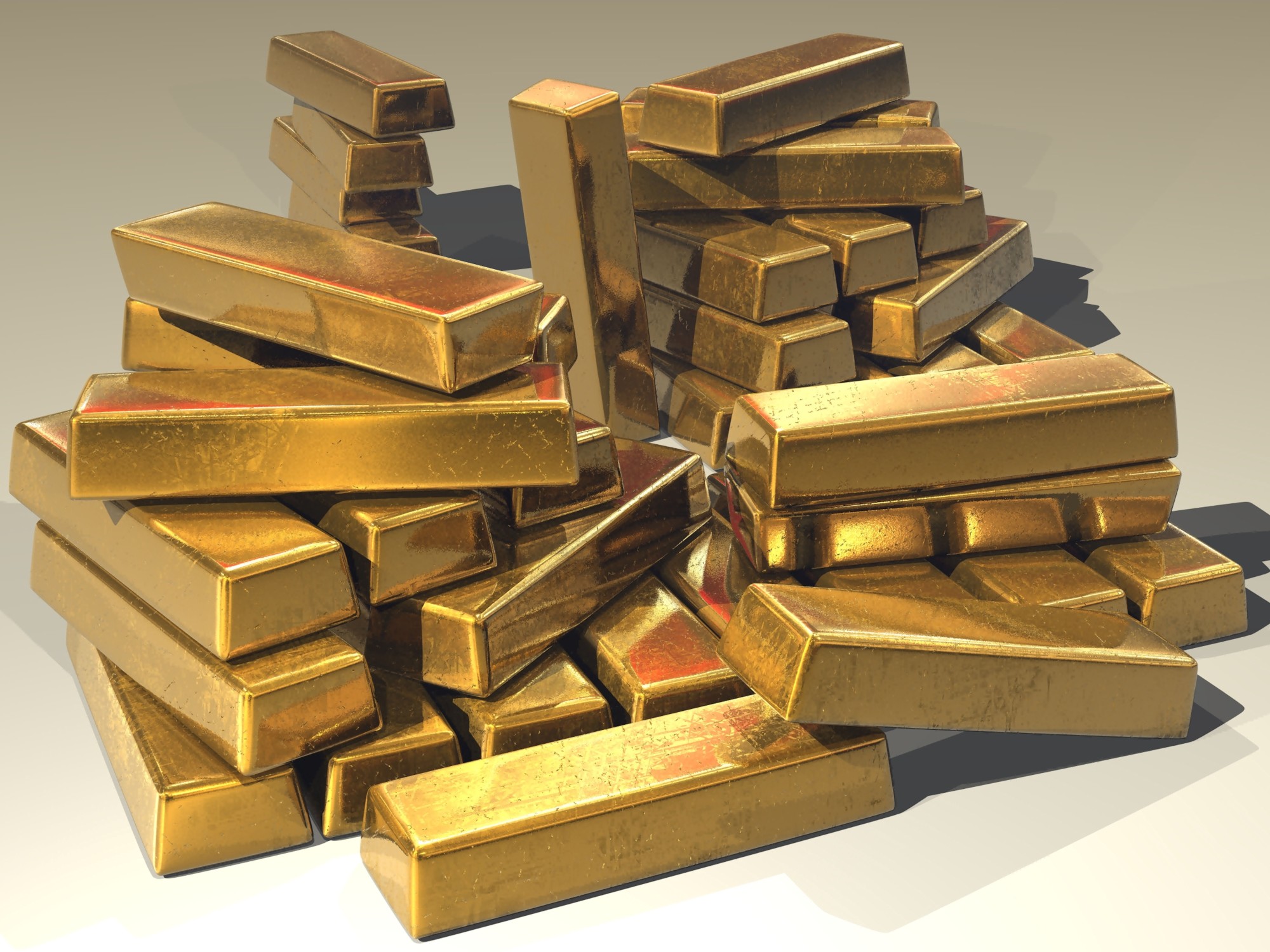 Countless memes describe the craziness that's 2020. And it's no surprise. Uncertainties loom everywhere, from the upcoming presidential election to a pandemic, the likes of which we haven't seen in a century.
Concerns about the national and global economies continue to lead investors to look to "safe havens" for security. One of the favorites of wealthy and middle-class Americans alike? Gold. 
Of course, the topic of investing in gold comes with important questions. First and foremost, can gold be exchanged for money? Here's what you need to know. 
Gold Investment in 2020
It may not surprise you that gold prices have soared in 2020 by nearly 30 percent. How much is gold worth?
In July, gold prices reached a record high of $1,931 per ounce. Many analysts are now predicting that by September, prices will sit around $2,000 per ounce.
Gold tends to rise in relation to investors' uncertainty about the economy. After all, it's a hedge against a plummeting dollar and the instability of financial markets.
Since investors remain wary of the economy's state, it stands to reason they will continue to pour money into gold.
COVID-19 and the Economy
When COVID-19 slammed into the American economy in March, the Federal Reserve cut interest rates to historic lows to keep the economy afloat. Gold historically trends in the opposite direction of the dollar and the interest rate. No wonder gold prices are flying high!
However, bear in mind that the Feds have gone to impressive lengths to mitigate the pandemic damage done to the economy. The S&P 500 stock index is now slightly up for the year despite a 34 percent crash in March.  
Interventions such as $1,200 checks, unemployment relief, and PPP loans have helped ensure the economy's health despite historical challenges.
Nonetheless, the US dollar's recent weakness relates to America's ability to control the pandemic. As economic reopening efforts falter, markets have started to anticipate a slower US recovery.
Many believe the only thing that can stabilize this recovery will be discovering and manufacturing a coronavirus vaccine widely available to the public. Of course, gold prices will continue to rise as instability looms. 
Gold Sales in Uncertain Times
How has this economic tug of war impacted gold sales? A traditional safe haven, this glittering precious metal still attracts investors. It remains a favorite when adverse events linger, and coronavirus shows no signs of going away.
What's more, aggressive governmental interventions mean more debt for the nation. In turn, increased national debt drives inflation.
How do you steer clear of the impacts of inflation and the devaluing of America's currency? You guessed it. Gold.
US and Chinese Foreign Relations
Besides the global pandemic, US and Chinese foreign relations mark another concern for investors. Tensions continue to grow, and the countries remain locked in a trade war. One brewing since 2018.
Each nation has slapped hundreds of billions of dollars' worth of tariffs on one another's products. 
Not too long ago, it looked as if a preliminary trade deal might be in the works. Both nations came together to sign an agreement in January. But tensions have since flared about everything from what some assert is China's mishandling and misinformation about COVID-19, to consulate closings stateside and in Chengdu.
As we've watched America and China's relationship waffle back and forth, the inevitable has become crystal clear. A slowdown of economic activity and trade between the two countries. 
Uncertainties related to this ongoing struggle won't diminish anytime soon. They represent yet another important catalyst for the uptick in gold's value. 
Is Gold Money?
As people continue to invest in gold, this begs the question. Can you use gold as money?
Although it can be bought and sold, most people don't use it as a payment form like cash. But it can be converted to cash in almost any currency.
So, while you shouldn't expect to stalk around town buying things with gold bars or bags of gold coin, many people will ultimately accept gold as payment.
What's more, some states are shifting their perspective regarding the use of gold as currency. These states include:
Arizona
Idaho
Utah
Texas
Wyoming
Kansas
Tennessee
Kansas
Louisiana
Each state above has taken legislative steps to help residents secure the US dollar with silver and gold. The result? What state legislators refer to as "sound money."
In many states, laws now exist that have ended sales and income tax on precious metals, too. 
Selling Old Gold for Cash
The discussion above leads to another question. Is it worth cashing in your old gold jewelry and coins to ride out these uncertain times? Depending on your current level of economic discomfort, this may prove your best option.
After all, gold sits at an all-time high, so expect to see an excellent yield from such transactions. That said, don't assume you'll receive the full market value per ounce.
Why? When it comes to selling old gold jewelry, you'll receive part of the scrap value rather than the market value. Buyers must melt down the gold, thereby negating any value related to the jewelry's style and artisanship.
What's more, the person who buys your gold jewelry must pay a smelter to melt down your objects. This smelter often charges upwards of 30 percent of the value to refine the jewelry into usable precious metal. 
Remember, too, that some gold items are more valuable than others due to their purity.
For example, 24 karat gold is considered pure gold. So, a necklace made of 12k gold contains half the precious metals of a necklace boasting an ounce of 24k gold. 
Alternative Ways to Sell Gold 
Many different ways to buy and sell gold exist nowadays. Besides the most obvious places, some individuals now partake in gold parties. Think Tupperware parties where individuals deal with precious metals, not plastic.
With rising gold prices, scrap gold buyers now abound. They set up these parties to test and buy old gold jewelry and coins. Parties take place in someone's home or a hotel suite.
The allure of these gold parties isn't hard to see. After all, buying and selling gold in a trusted friend's living room over a glass of Merlot can make for a pleasant experience. 
How a Gold Party Works
How do gold parties work? A group of gold owners organizes a party with one of the many gold party companies on the market. Those with unwanted jewelry meet individually with the buyer at the event.
The buyer appraises their items and makes an offer. If accepted, the buyer will remove all nongold attachments (e.g., gemstones) and return them to the customer. 
What should you know before attending a gold party? Start by doing your homework.
Research the gold party company that will be there. After all, with every new opportunity, scam artists are quick to jump on the bandwagon, too.
The best way to avoid them? A couple of Google and Yelp review searches.
Reputable companies give between 70 to 80 percent of the scrap value price. They also foot the bill for happy hour at you or a friend's house. And you get money for gold in the process. 
Of course, you don't have to wait for a "gold party" invitation to get cash on your jewelry and coins. Visit Crown Gold Exchange to get the money you need today.
Is It Time to Buy Gold?
We started with the question, "Can gold be exchanged for money?" The surprising and short answer remains, "Yes!" How you choose to do so will depend on your comfort level and current needs.
From a visit to a gold exchange to a pawnshop or gold party, you've got plenty of options. Especially when it comes to liquidating old gold jewelry. That said, you'll also want to look at putting more gold in your current portfolio.
But aren't gold prices currently too high for new investment? Not necessarily. While it might seem counterintuitive, you should put 10 to 15 percent of your portfolio in gold.
This asset allocation will provide you with peace of mind and protect your holdings against potential for inflation. After all, from the coronavirus to US and Chinese foreign relations and government debt, there are many uncertainties.
Insulating a portion of your investments from these uncertainties, even as gold has reached an all-time high, will leave you with greater financial diversification and stability. 
Gold Investment
Many investors agree that conditions are ripe for gold to push past reasonable expectations. Some claim it could rise to upwards of $10,000 per ounce. 
Of course, this doesn't mean you should lock all of your finances up in the glittery yellow stuff. Over the past century, stocks have outperformed gold ten to one as an investment. 
Nevertheless, there are certain times in history when it behooves investors to ramp up their gold holdings. Now represents one of these times. So few people currently own gold that as they move into this commodity, prices will skyrocket. 
Are you interested in more useful information about investments and portfolios? Read our blog for the tips you need to capitalize on the current market.