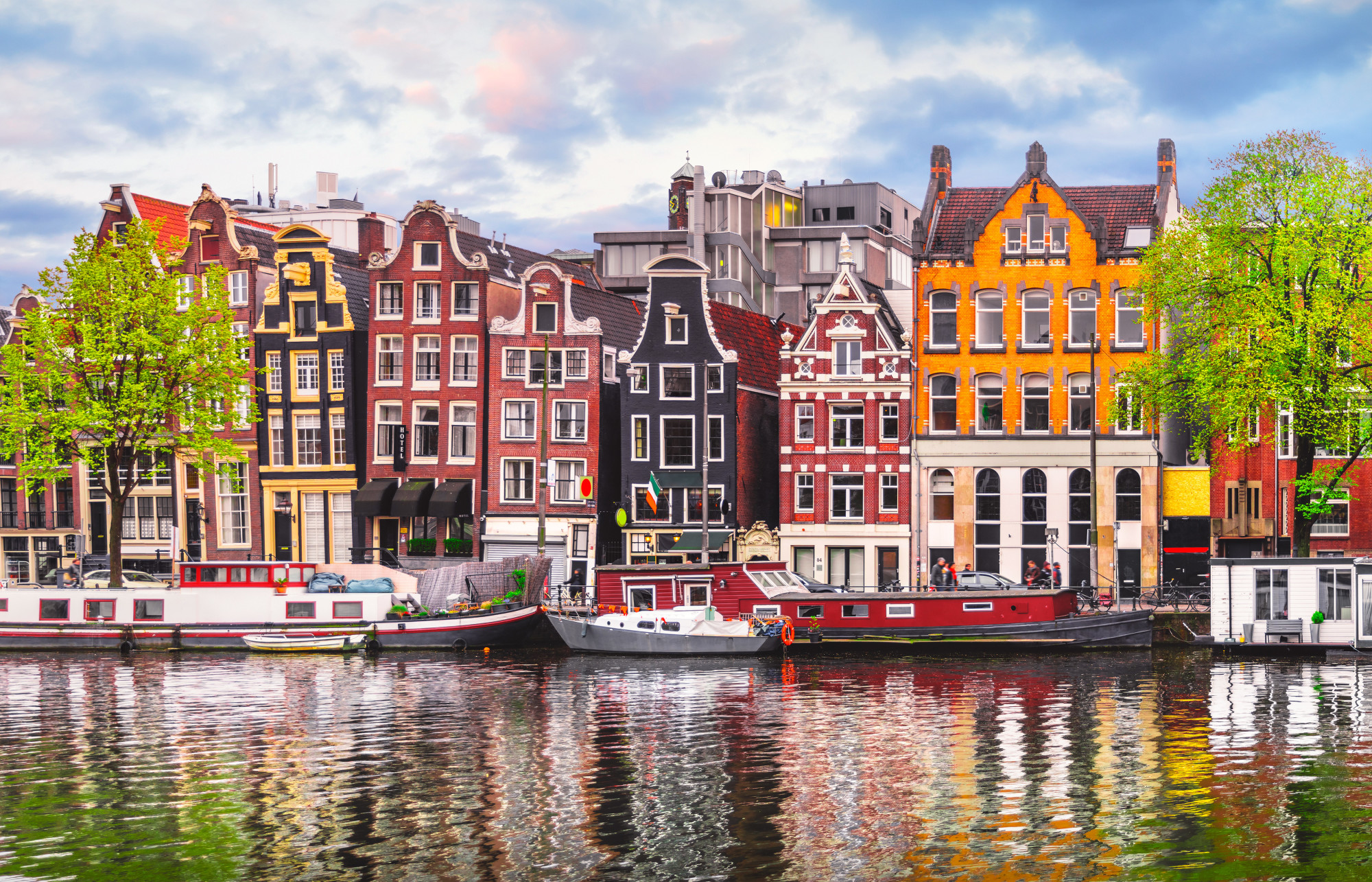 Traveling the world is one of the most rewarding experiences one can have. We all have the innate desire to explore the earth and come across different cultures and different people. We wish to try new cuisine and gaze in awe of the stunning architecture we see.
But when planning your perfect vacation, you will have one question lingering on your mind: what is the best country to visit?
While the world is full of amazing countries, we have put together this list of the seven best countries for you to visit on your next journey!
The Best Country To Visit on Your Next Vacation
We all have different preferences when it comes to traveling. As a result, there is no one best country that will suit everyone's taste.
This list will have countries that have a vibrant culture, delicious cuisine, tourist attractions, and rich history. You can decide which country is best for you. Whether you want to travel solo, with your partner, or with this group travel company, you are sure to find a great destination amongst this list.
Here are seven of the best countries to visit on your next vacation.
1. Bhutan
You may not have expected this tiny Himalayan kingdom to be on the list. But Bhutan is truly a hidden gem that travelers will love.
Bhutan may be hard to get a visa for and requires a daily fee for every day you spend in the country. But, because of this, it is not overcrowded or touristy. This is the ultimate adventure in exploring the Himalayas and enjoying nature.
If you are interested in Buddhism, then Bhutan is full of stunning monasteries to explore. There are also many Buddhist monks whom you can meet and learn from.
2. England
England remains a fascinating country to visit. It has a rich culture that has influenced the world and continues to do so.
The island has bustling cities from London to Manchester to Liverpool. It also has a charming countryside and beautiful seaside towns.
There are plans to expand the England Coast Path which will be a single pathway that will take you around all of England's coast.
If you want to learn about a great culture while exploring a beautiful island, then England is the place to be!
3. eSwatini
Formerly known as Swaziland, this small African nation is beautiful beyond belief. 
It is one of southern Africa's least visited destinations but this should not deter travelers. It is an underrated destination with a unique culture. It is one of the last remaining monarchies in Africa and has customs and traditions unique from the rest of the continent.
There are great opportunities to explore nature. And, of course, there are opportunities to go on a Safari expedition and photograph wildlife in their natural habitat.
If you want an adventure but also want moments of serenity while enjoying endless nature, this is the place for you.
4. Costa Rica
If you want nature and care about sustainability, then head to Central America and find yourself in Costa Rica.
The nature found in the jungles of Costa Rica is unparalleled. As are the beaches in the country. If you like wildlife, you can see sloths and red-eyed frogs in the jungles and go whale-watching on the Pacific side of the country.
If you want adventure you can climb up a volcano or go ziplining. If you want to relax, you can rest on the beach or enjoy a massage or spa experience.
5. The Netherlands
This Northern European country remains a favorite destination for Europhiles.
And why not? The Netherlands is known for its beautiful and quaint architecture. The city of Amsterdam is a great destination for hopping on a barge and exploring the city by the river.
The Netherlands is also widely renowned as one of the most tolerant and free nations on earth. Amsterdam, in particular, is known for its LGBT friendliness, coffee shops that serve marijuana products, and of course, the red light district and sex shops.
But there is much more to The Netherlands than those usual attractions. We encourage you to explore the Dutch art scene, exploring classic paintings from artists such as Rembrandt and Pieter Isaacsz. 
Much of The Netherlands is bicycle-friendly. So if you are looking to get some exercise, this is easily one of the best countries to hop on a bicycle and explore!
6. Morocco
It is no secret that Morocco has become one of Africa's top travel destinations in recent years.
Morocco is filled with incredible architecture which you will scarcely find elsewhere in the world. You can walk through bazaars in classic cities such as Marrakesh, Tangiers, and Casablance. Or you can enjoy the seaside in Taghazout.
Morocco is also renowned for its stellar cuisine and its diversity of culture. It has the indigenous Berber culture and is also influenced by Arab culture and of course, French culture from the colonial times.
It truly is a melting pot and if you visit, you will see why this country has enchanted travelers for centuries.
7. Uruguay
South America is full of exciting countries to visit. At the very bottom of the continent is Uruguay – a country that is sadly overshadowed by many of its neighbors throughout South America.
But there are numerous reasons why Uruguay should be on your travel list.
It has a stunning coastline where you can relax on the beach or go for a swim in the Atlantic Ocean. You can relax in the plethora of hot springs in the country. Or enjoy a glass of homegrown wine.
What makes Uruguay really stand out is its people. They are kind, easygoing, and down-to-earth.
They are also known to be very tolerant. The country has made tremendous strides for equality, particularly for the LGBT population.
If you have a flair for Latin culture and want to experience life in one of the friendliest countries on earth, then book your ticket to Uruguay today!
Bon Voyage!
Now that you know what the exciting countries to visit are, you will know what is the best country to visit to suit your dreams!
We wish you bon voyage!
Be sure to follow us for more great content on traveling and exploring.