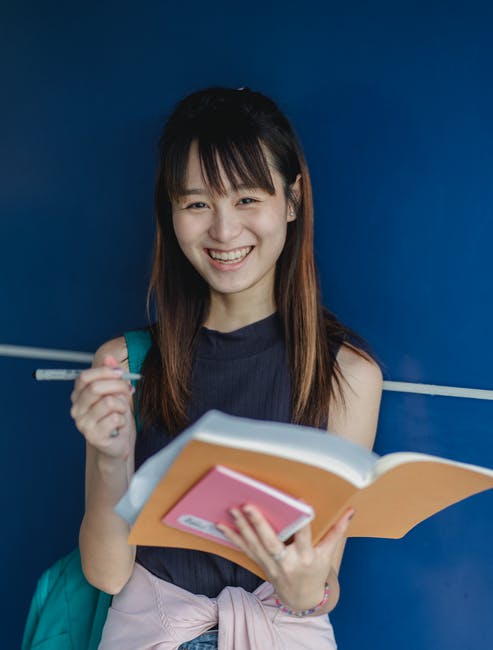 Don't let money get in the way of pursuing higher education. You have worked so hard to get to this point, and you can't give up now! You deserve to get a great education and start pursuing the career you've always wanted.
There are many scholarships out there to help students like you afford college. Scholarships vary in the requirements and the amount of money they offer. So you have to seek out the ones that are right for you.
Luckily, we have already started a list for you to use. See below for 20 student scholarships that are simple and easy to apply for.
1. Scholarships360
Scholarships360 offers a $500 scholarship for aspiring college students. High school students, college students, community college students, transfers students, and graduate students are all eligible to apply.
And the best news? There's no essay required! Simply sign up on time and await the results. Scholarships360 has a number of other scholarship opportunities that you may be eligible for. 
2. "Be Bold" No-Essay Scholarship
This is another great scholarship option for those that want to avoid extra essay writing. It's a $10,000 scholarship funded by bold.org. Bold.org wants to support bright students with something bold to offer the world.
3. $1,000 Fund Your Future Scholarship
The fund your future scholarship is a no-essay scholarship for students that are either Juniors or Seniors in high school or graduate students in STEM, Nursing, or Business fields. 
4. Tuff Shipping Container Scholarship
Tuff is offering a bi-annual $1,000 scholarship to high school and college students. They accept applications from all GPAs and will accept domestic or international students. If you think this might be a good opportunity for you, you can apply here.
5. You Deserve It Scholarship
The you deserve it scholarship is funded by ScholarshipOwl. They are offering $1,000 to high school or college students looking for a little help paying for school. It only takes a minute to apply and ScholarshipOwl can help you automatically apply to other scholarships you may be eligible for.
6. Unigo Flavor of the Month Scholarship
This scholarship offers $1,500 to students that can explain in 250 words what type of ice cream they resemble. It only takes a few minutes to apply and the essay topic allows you to use your creativity.
7. Niche No-Essay Scholarship
Niche is offering a $2,000 scholarship for high school through graduate students that are enrolling in college in the next 12 months. This scholarship is very easy to apply for and can be used to anything from tuition to housing to books
8. Giving Thanks Scholarship
Is there someone in your life that has helped you become the successful student you are today? Someone that you are grateful is a part of your life? If so, you can write about for the giving thanks scholarship. This is a $2,000 scholarship funded by bold.org.
9. Next College Student Athlete
If you are a high school athlete and soon to be a college athlete, you should consider this easy-to-apply scholarship. The scholarship is $1,500 and does not require an essay!
10. Share Your Dream Job Scholarship
This is one of the best student scholarships for those that have an idea of the career they want after college. This scholarship is funded by WayUp which is a platform connecting employers with candidates for jobs and internships. It is a $1,000 scholarship and all you have to do is create a TikTok video about a day at your dream job.
11. Shout It Out Scholarship
The shout it out scholarship will give $1,500 to one lucky student that has an important message that they want to shout out. It's a 250-word short essay about a message you wish you could share with everyone in the world.
12. Unigo $10,000 Scholarship
If you want some serious cash towards your college expenses, take a look at the Unigo $10,000 scholarship. To apply, students must write a short essay (250-words or less) about a historical figure they want to bring back and what their favorite mobile app would be.
13. Course Hero November Sweepstakes
The course hero scholarship is for high school students through graduate students. It offers $4,000 for college expenses. To apply you have to upload your most impressive study documents. It only takes a few minutes to upload and could make a big difference when paying for college.
14. Create-A-Greeting-Card Scholarship
Calling all artistic high school juniors and seniors! This scholarship offers $10,000 for the student that can come up with the best photo, computer graphic, or another piece of artwork for the front of a greeting card. The winner will also earn $1,000 for their high school!
15. Coca-Cola Scholars Program
Unlike some of the scholarships above, this program is intended for the brightest, most involved students in high school. Winners are decided based on their academic record, extracurriculars, and any leadership or community service experience. Coca-Cola offers $20,000 a year to 150 worthy students.
16. Tallo Scholarship
You can complete the Tallo scholarship in two easy steps. First, create a profile on Tallo. Second, apply for the $15,000 scholarship. Tallo can also help you connect with potential employers while you are in college or once you graduate.
17. Nitro College Scholarship
This is a scholarship for high school seniors preparing to go to college. The Nitro scholarship is worth $2,000 and only takes a few minutes to apply.
18. Education Matters Scholarship
If you are applying for scholarships, chances are that education matters to you. And if you are willing to write aa short essay about why it matters to you, you could earn $5,000 towards college.
19. Create Real Impact Contest
The creat real impact contest is for students ages 14 to 22 years old. You can earn $1,500 towards college by creating a video, song, piece of writing or artwork focused on a solution to distracted and reckless driving. 
20. ScholarshipPoints Scholarship
ScholarshipPoints is offering a $10,000 scholarship that only takes a few minutes to apply for. All you have to do is sign up for ScholarshipPoints and log in. It doesn't get much easier than that!
Finding Great Student Scholarships
There are many different student scholarships for people who need assistance paying for college. Start with the list above and see what you might be eligible for. You may even be able to combine a few different scholarships.
Many people think that applying for scholarships is difficult, but the ones above are relatively quick and easy. Get started today!
If you want to find more awesome opportunities to save money, check out some of the articles on our site!