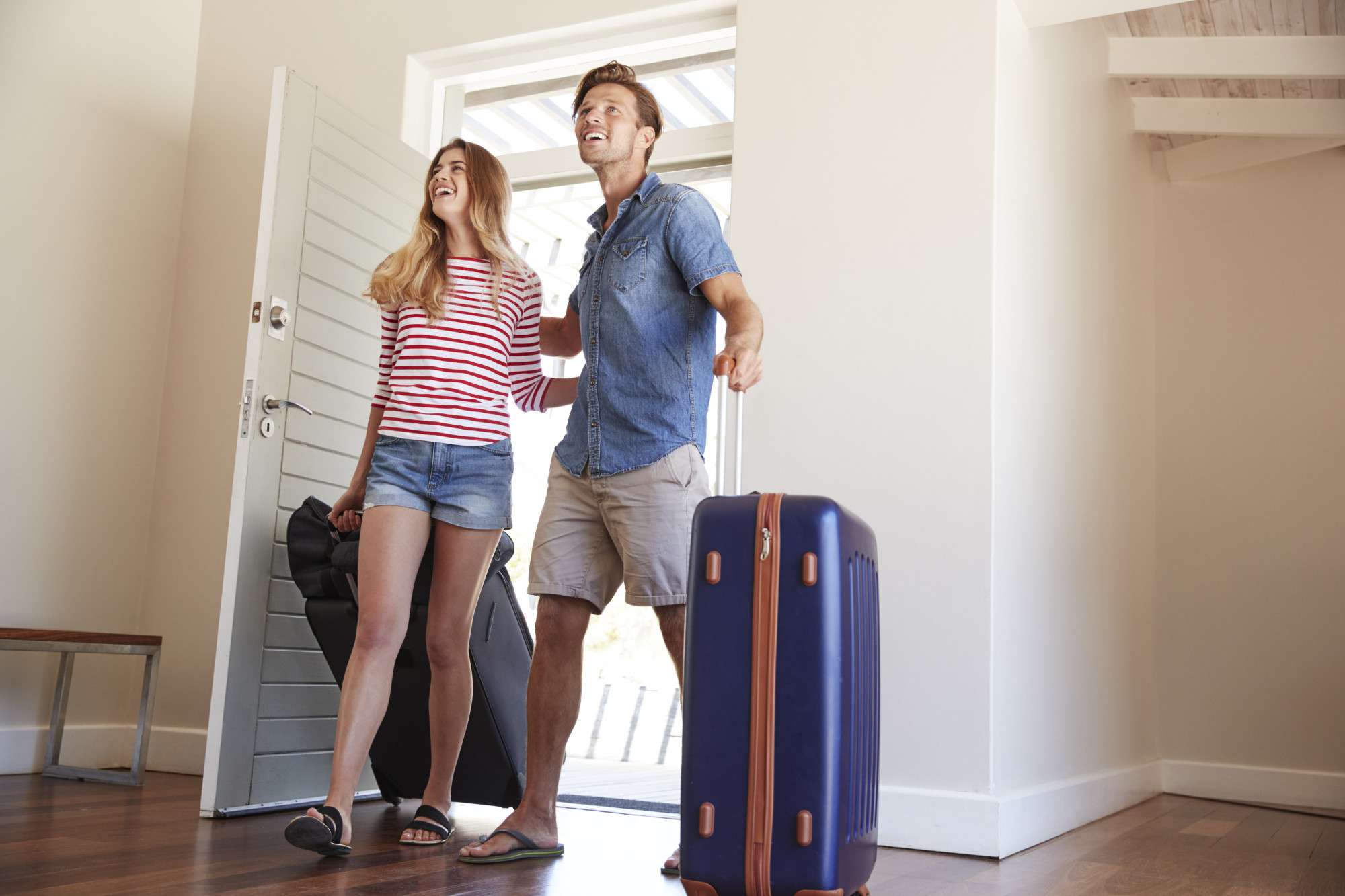 Each year, people from all over the world travel to Disney amusement parks and resorts. These vacations are filled with magic and wonder and are fun for the whole family. 
Learning to maximize your Disney vacation is an art in itself. There is so much to see and do, so you need to plan out your booking and time management to the best of your ability. 
Thankfully, the company offers a vacation club that allows you to get the most out of your booking, and so much more. Here are some points you should know about getting a Disney Vacation Club membership. 
What to Know About Joining the Disney Vacation Club
The Disney Vacation Club is similar to a timeshare, in that you get access to a Disney vacation property whenever you'd like to plan a trip. There are so many details and variables that come with this club, and several reasons that it might be worth your time. 
Here are some of the major points that you should know about this club:
1. It's a Real Estate Investment for People That Love Disney
Think of a Disney Vacation Club membership like an investment. Similar to having a timeshare, you are paying into a property that you can hold over the years and use as a place to stay whenever vacation time rolls around. 
Your points build every time you book a trip, which makes its usage even more valuable throughout the years. This kind of investment makes a lot of sense if you and your family are in love with the magic of Disney and want to visit their properties regularly for vacation. 
2. The Program Allows You to Stay at Any Disney Property
The great thing about the Disney Vacation Club is that it lets you stay at any of their properties. Whether you want to visit Disney World in Florida, Disney Land in California, or Disneyland Paris, your membership in the program grants you entry and a place to stay. 
You can also use this membership for affiliated parks and properties, such as Disney's Animal Kingdom, Disneys' Caribbean Beach Resort, Fort Wilderness, Disney Springs, and ESPN's Wide World of Sports. 
Getting access to multiple parks is valuable if you'd like to maximize your vacation, since even one park simply has too many attractions and things to do than you could ever hit in a single day. People that would like to spend multiple days doing Disney will appreciate the value that this club membership brings. 
3. You Get a Nice Discount on Disney Passes and Tickets
Perhaps the most notable benefit of joining the Disney Vacation Club is that you get discounts on the tickets and passes that you buy. Whether you are deciding to purchase an annual pass or ticket packages, you will always get the special membership price. 
This is important if you plan to take friends or family members along who are not members. They will be able to come along for the ride without having to pay full price for their tickets. 
4. There Are Several Dining Discounts Available
When you intend to spend all day at an amusement park, you are going to eventually work up a serious appetite. With a Disney Vacation Club membership, you won't have to spend an arm and a leg feeding yourself and your family. 
When you book your membership each year, you will also get a series of dining discounts that you are eligible for. This will allow you to save a significant amount of money, whether you are visiting a sit-down restaurant for a fine dining experience or grabbing a snow cone or funnel cake from a stand. 
Having these discounts listed also gives you the lay of the land for the park so that you can plan out snacks, lunches, and dinners in advance to get more from your time. 
5. You Can Hang Out in Members Only Lounges
Getting access to members-only lounges is one of the best perks that you will enjoy from your club membership. These lounges are situated in Disney parks and resorts and give you a comfortable place to rest and relax whenever you need to make a pit stop. 
People with kids know just how chaotic vacations can get at times whenever you are out and about. Having a comfortable place to recharge your batteries will allow you to enjoy the vacation and get more out of the experience without stress getting in the way. 
6. It's Excellent for Families That Love Disney Vacations
Simply put, getting one of these memberships is a no-brainer if you already know you love Disney. You will be able to get far more out of your vacations each year, and will learn more about the different parks that are available. 
For some people, booking a one-off trip is great, but if you know you want to plan subsequent visits, you get more for your money by having a membership. 
7. You Can Do Your Laundry and Make Yourself at Home
Finally, booking a membership will help you also make yourself at home during the trip. You will be waited on hand and foot, but can enjoy some of the same amenities that you enjoy at home. 
Most notably, you can take advantage of the laundry machines that are found at every Disney resort. This lets you wash and dry your clothes so that you're always fresh and ready to go each day. 
Use these tips and check out stripped DVC contracts and other important points of information. 
Look Into Booking Your Next Disney Vacation 
As you can see, becoming a Disney Vacation Club comes with a wide variety of benefits. If you and your family love Disney, consider these points as you begin shopping around. 
There are multiple packages that you can shop for, so take the time to figure out which one makes the most sense for you. 
In the meantime, check out our site for more travel tips and other important information.