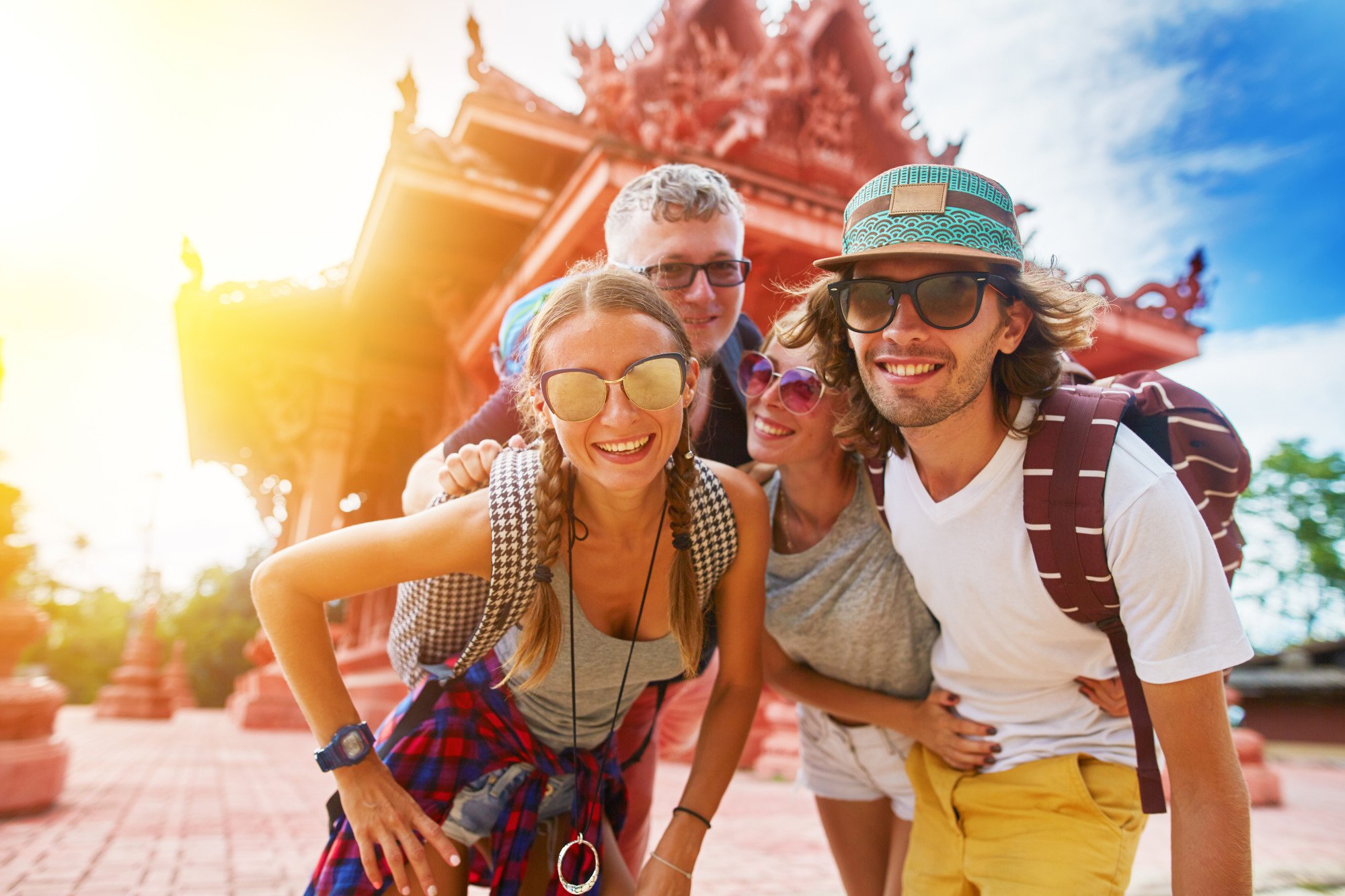 Did you know that vacationing is good for your mental health? When you take time off from daily life and responsibilities, it gives you the opportunity to relax while rejuvenating the mind. You can learn new things, see amazing sights, and connect with family and friends.
All that takes planning, though. If you are planning a vacation, you need to know where to go, what to pack, and when to leave. Luckily, we're here to help you out.
Here are some great tips for creating the perfect vacation itineraries for your next trip.
1. Researching Your Destination in Advance
Researching your destination in advance is an essential step in creating the perfect vacation itinerary. Knowing what attractions, activities or restaurants are available in the area can help you plan your days accordingly.
Consider using your local library, which is a great source of travel books and magazines covering the area. Many cities and towns have their own visitor centers with pamphlets and information about highlights in the area.
You should also check online for reviews and articles from travel experts and actual visitors. Look for ratings and personal experiences to get an idea of which attractions you should add to your lineup.
Google Maps can be especially helpful in pinpointing points of interest in your destination. Set aside time before you leave to map out your route and make sure you get the most out of your time away.
2. Balance Activity and Relaxation
When creating a vacation itinerary, it is important to balance activity and relaxation. Start by adding relaxation activities, such as yoga, spa treatments, beach time, and nightlife.
Once those are added, it is time to add the activities. Try to pick activities that will give you a chance to experience the location and have some fun.
Include things like tours, visits to museums, and outdoor activities. Include activities that are both physically demanding and relaxing. Finally, plan downtime throughout the day to give yourself time to recharge.
This could include breaks between activities, and even napping. This will ensure that your vacation is not too intensive and that you feel rejuvenated and energized when you return home.
3. Be Flexible With Your Itinerary
The most successful vacations are those that allow for things to get adjusted as needed. It is a good idea to have a general plan as to how you want things to go, just in case something unexpected happens while on vacation.
Allow some free time during each day so that you can take advantage of sightseeing, local events or experiences, and change up your plans if something interesting is offered.
For example, if you are on vacation in New York City and an incredible Broadway show suddenly has tickets available, go see it! Keep your mind open to these types of experiences; you may never have a chance like it again.
4. Consider Weather Conditions
Weather can play a major role in how much enjoyment you get from your vacation. Research the temperature and climate of the destination and season you are traveling in.
Consider packing extra layers if you are visiting a colder climate, or bring items such as umbrellas and raincoats if traveling to a tropical environment with a wet season. Knowing what to expect from the local climate can help piece together your travel itinerary so that you are not stuck indoors or in the heat all day.
Look at what activities are available and plan around the best times of day for enjoying them outside. Additionally, factor in times when there may be fewer crowds, allowing for a better and more personal experience.
5. Taking Advantage of Travel Deals
Taking advantage of travel deals should always be kept in mind to get the most out of the trip. A good way to start is to research the cost-saving deals available online.
Many websites offer deals on popular destinations and activities for cheaper than the regular price. Plan ahead by securing a hotel, transportation, and activities ahead of time.
Cash-back credit cards often offer additional ways to save on transportation, lodging, and activities. Checking airline and hotel loyalty programs for discounts and adding points can also help save money.
Before booking a flight, make sure to find out which airlines offer discounted fares depending on the season and days of the week. Searching online for discounted vacation tickets and coupons also helps find the best deals possible. Taking advantage of these travel deals can help make creating the perfect vacation itinerary stress-free.
6. Finding the Right Accommodations
When creating the perfect vacation itinerary, it's essential to find the right accommodations. Consider factors like price, location, accessibility, safety, and amenities.
Research the accommodation to make sure it is clean and reputable. Compare prices from different sites like Passion Fruit, Hotels.com, and Airbnb.
Choose the place that fits your needs best like these Florida rentals with pool that any kid will enjoy. Amenities like a gym, Wi-Fi access or washer/dryer would be great also.
Look for special deals and discounts, like early-bird savings. Ask family and friends who have stayed in the area for advice.
When you've found suitable accommodations, book in advance so you don't have to worry about it during your trip. Staying in a trusted place ensures you feel safe and comfortable throughout your vacation.
7. Budgeting for Unexpected Expenses
Consider building a buffer of 10-20% of the overall budget to prepare for additional costs. Have some sort of emergency fund available while on vacation.
Having an emergency fund account can aid in offsetting any additional costs that may arise, ensuring that the overall budget and vacation itinerary remain unchanged. Research any potential hidden costs that may be associated with certain areas or attraction fees so that the overall budget does not get off track.
Enjoy the Perfect Getaway With Planned Vacation Itineraries
Planning vacation itineraries can take some time and effort, but following the tips suggested will help create an experience that won't soon be forgotten. Take time to research, plan ahead, and establish a realistic budget to ensure an unforgettable trip!
Now, start planning and enjoy every moment of your vacation getaway!
Check out our other blog posts for more travel and lifestyle tips.