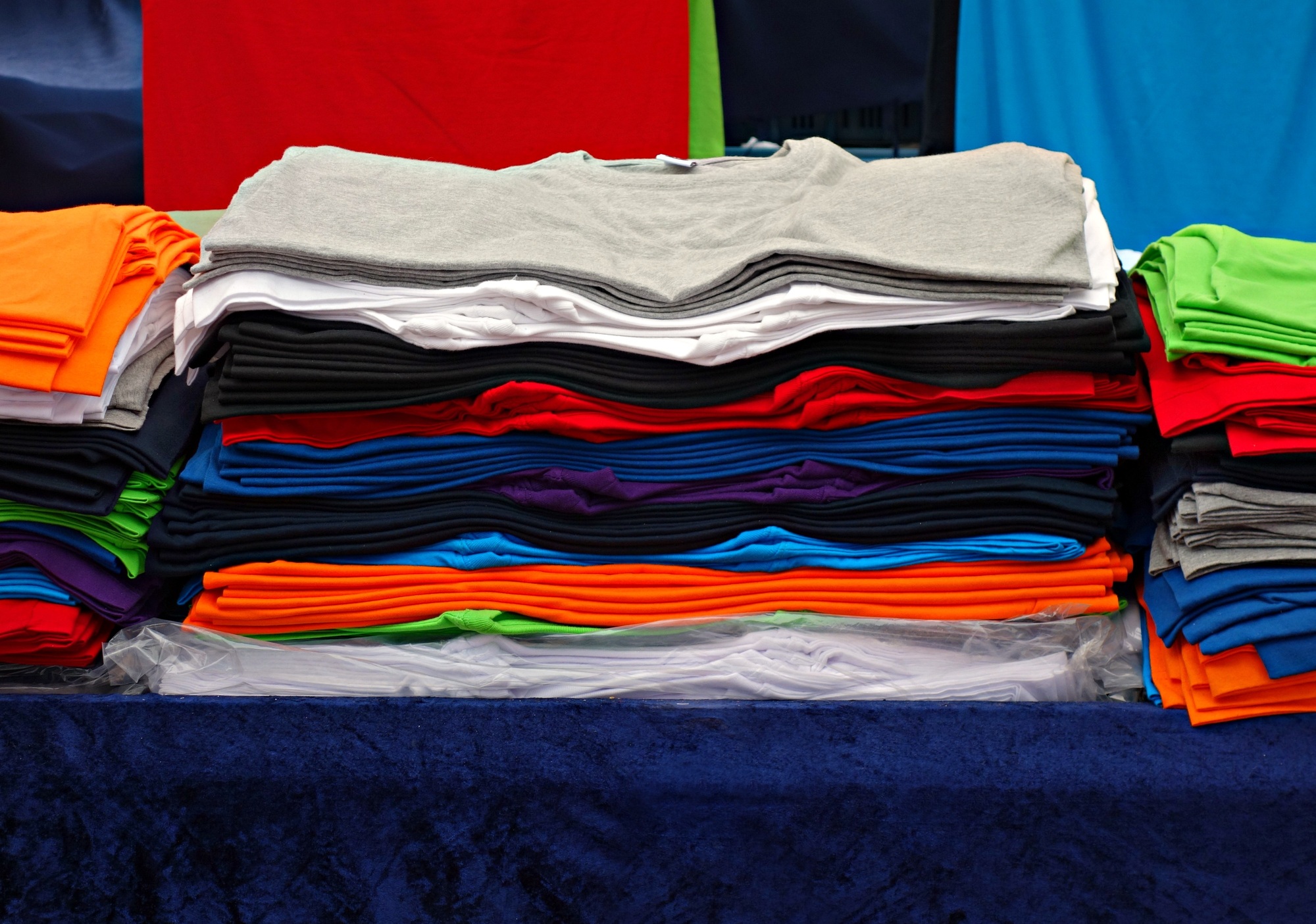 The term "wardrobe staple" gets tossed around a lot, but if there's one piece that deserves the title, it's the humble t-shirt.
Whether you dress them up for a formal look or wear them around the house, and whether you bare your arms in summer or layer up for fall, t-shirts add much-needed versatility to your wardrobe.
Trends may come and go, but these six types of t-shirts will always be in style.
1. The Plain Tee
Objectively the best type of t-shirt for a capsule wardrobe, a plain t-shirt is a classic look that's been big since the days of James Dean. It transcends all styles, and it's very hard to wear it wrong.
Ideally, you'll grab these in a range of colors to let you mix and match with everything in your closet. And despite what some might say, you don't need to pay hundreds for basic shirts—but you do want to consider the fabric, fit, and longevity.
2. The Graphic Tee
Graphic tees are a great way to not only inject your wardrobe with effortless style but also to show off the things you love. From a design featuring a recent blockbuster to a classic led zeppelin t shirt, you'll find every possible interest represented using different types of t-shirt printing. Most importantly, graphic tees are versatile enough to dress in countless ways depending on your mood.
3. The Patterned Tee
From striped tees that originated as navy uniforms to modern tees with wild patterns, these can brighten any outfit. Use them to add a pop of color to outfits with other neutral pieces, and try different types of t-shirt prints for a variety of styles and designs.
4. The V-Neck
This classic look is flattering on both men and women, as it elongates the neck and gives the illusion of added height. You can easily make it edgy by pairing it with a blazer or wear it alone to add minimalist chic to your look.
5. The Y-Neck
For guys, the most popular Y-neck shirt is a Henley. These options are great for anyone who wants to accentuate a muscular build, and they go a long way in making your outfit look more masculine.
Girls will find Y-necks in a variety of styles and colors. Looser fits are trendy at the moment, making it easy to tuck them into high-waisted jeans for a modern flair.
6. The Long-Sleeve Tee
Long-sleeve tees vary from refined options in a variety of fabrics to basic cotton blends that offer a casual, everyday look. There are also lots of opportunities to play with sleeve length, from three-quarter sleeves to full-length versions, a must in the transition weather between fall and spring. And with many types of t-shirt fits to choose from, you'll find you can opt for a more formal fitted look to a relaxed fit for lounging around the house.
Types of T-Shirts You Need
With a better understanding of different types of t-shirts and their names, you'll be able to seek out these essential styles to round out your wardrobe. Sorting through options for each of these types of shirts can help you find the flattering styles that suit you best, complementing the rest of your daily wear. To find more of our tips on classic styles and trends, check out our recent posts!