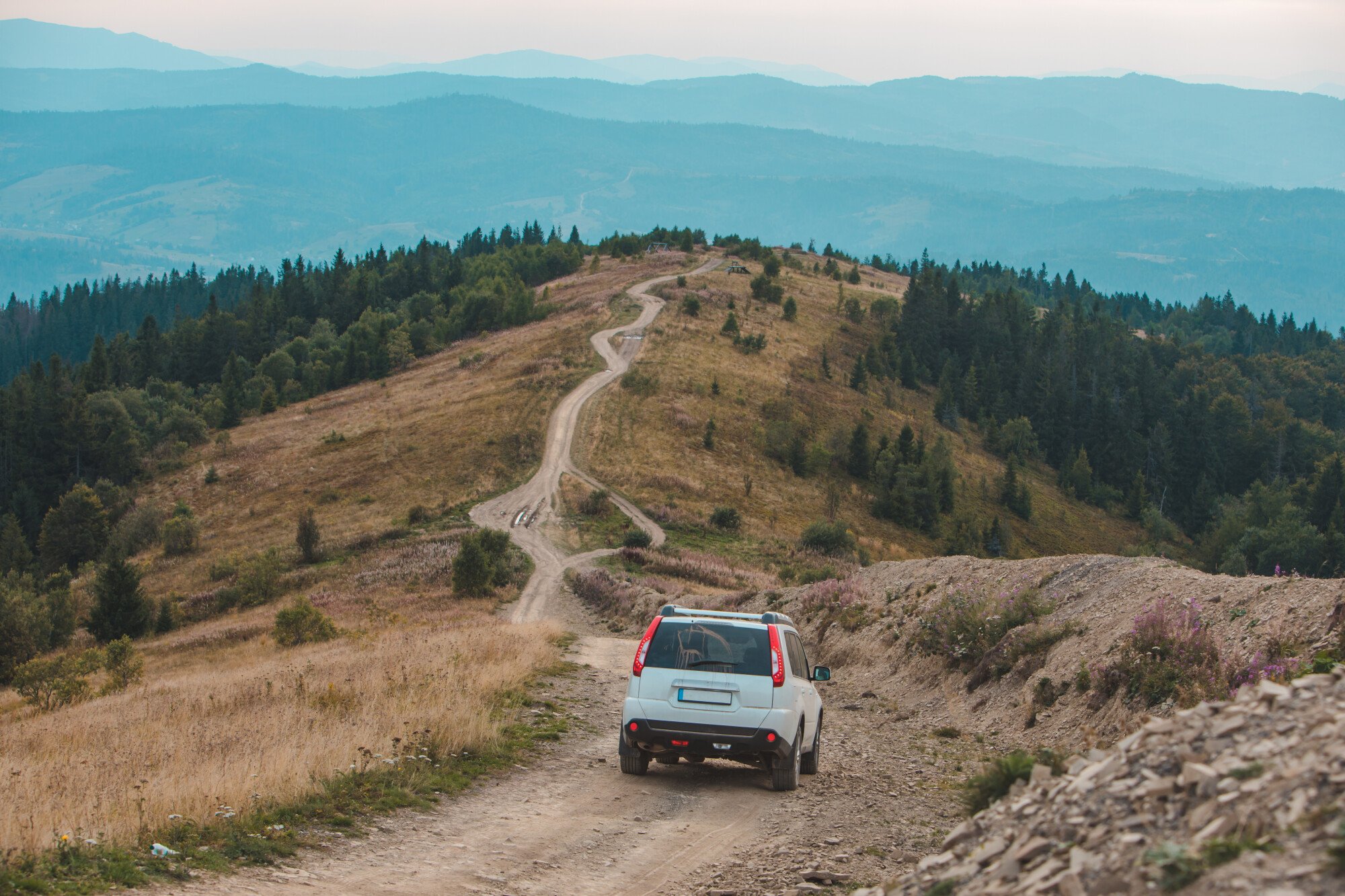 You've got your set of wheels, you're in Moab and all you have to do is find the best Moab off road trails to tear up. Everyone's been asking, "What are the best trails in Moab?" Has to be the big question of the day.
You, of course, have a ton of options, with more each and every day. But which ones are truly the best in all of Moab? That's what we're here to help you with. Let's get to it and show you some awesome trails.
1. Hell's Revenge
Hells Revenge is a 4×4 off-road trail located in Moab, Utah known for its challenging terrain and breathtaking views. The trail offers a thrilling experience for adventure seekers as it winds through steep cliffs, rocky obstacles, and sandstone fins.
What makes Hells Revenge one of the best off-road trails in Moab is its unique and technical features, including the famous "Hell's Gate" and "Devil's Playground". These obstacles require skilled driving and offer an adrenaline rush for those brave enough to take them on. 
2. Fins and Things
It is named after the unique rocky formations that resemble fins and provide a thrilling driving experience. This trail offers a mix of steep ascents, descents, tight turns, and technical obstacles, making it a favorite among experienced off-road enthusiasts. What sets Fins and Things apart from other trails is its stunning backdrop of red rock formations and the adrenaline rush that comes with conquering its difficult sections. 
3. Poison Spider Mesa
This popular trail is known for its stunning red rock formations and breathtaking views of the surrounding landscape. The trail winds through canyons, steep inclines, and narrow ledges, providing an adrenaline-filled adventure for those seeking a thrill. Its unique features, such as the infamous "Portal" and "Waterfall," have made it a must-ride for off roading vehicles. 
4. Top of the World
The trail offers a varied landscape, ranging from rocky cliffs to sandy washes, providing an exciting and ever-changing experience for drivers. From the peak, drivers can see a vast expanse of the surrounding canyons and mesas, making for a truly unforgettable adventure. Additionally, the trail's technical challenges, including steep climbs and narrow passages, add to its appeal and make it a must-try for any thrill-seeker. 
5. Chicken Corners
This 18-mile trail takes drivers on a bumpy and thrilling journey through the beautiful red rock landscape of the Colorado River. One of the main reasons why Chicken Corners is considered one of the best Moab off roading trails is its mix of technical obstacles and breathtaking scenery. From steep climbs and rocky descents to panoramic views of the canyon, this trail offers a thrilling and unique experience for enthusiasts.
Whether you're a beginner or an experienced driver, Chicken Corners is a must-visit trail for anyone looking for an unforgettable off-roading adventure. If you want to get parts for your offroad vehicle, visit High Country Off Road.
Try These Moab Off Road Trails Today
In conclusion, exploring the best Moab off road trails is a thrilling and unforgettable experience for adventure enthusiasts and nature lovers alike. From the breathtaking scenery to the challenging terrain, there's something for everyone. So why wait? Grab your gear and hit the trails today for an off-road adventure like no other.
See you on the trails! Book now and embark on your next off-road journey.
If you find this helpful and want to read more great content, check out our latest blog posts now!