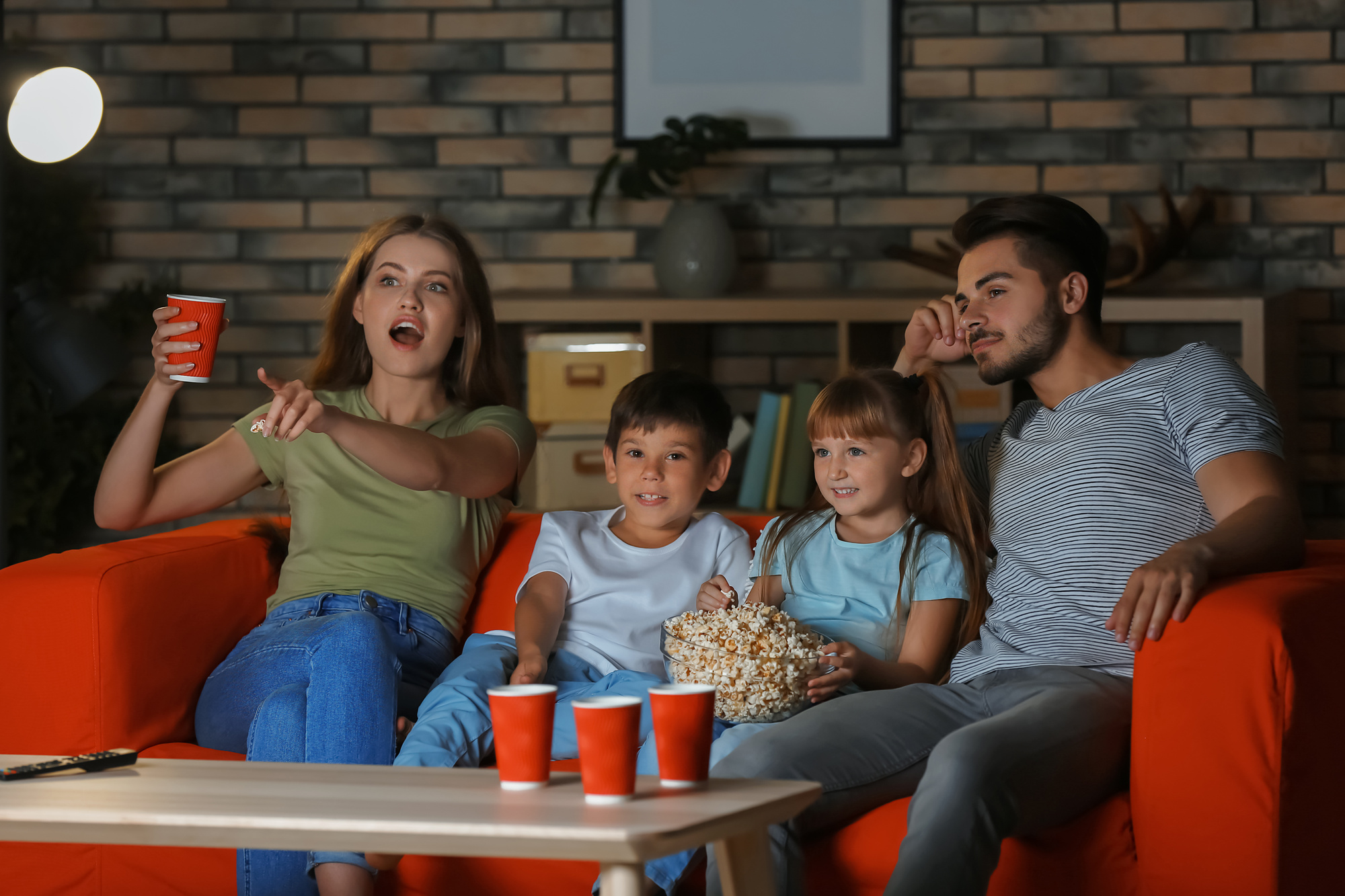 You've been feeling a little down lately and you aren't sure how to fix that. We've got just the thing: a movie night. Gather some friends or pop some popcorn for yourself, we've got the movie covered.
With this list, you can choose from some great inspirational movies that will kick you into high gear and with a new outlook of life. Let's take a look.
1. About Time
With Domhnall Gleeson, Rachel McAdams, and Bill Nighy leading, About Time is a wonderful romantic comedy with a little bit of… time travel. If this turns you away, don't let it. Director Richard Curtis has crafted a beautiful story that is simple and grounded in real life.
The film has us follow protagonist Tim Lake with his newfound ability to travel through time. With it, he traverses the ups and downs of life and in turn learns about the ups and downs of his ability.
Curtis focuses on life and the little things, so this film isn't motivational in the traditional sense. The ending will leave you in tears, more grateful for life than you've ever been and you'll be motivated to live it as best you can. You can find About Time on Netflix.
2. The Theory of Everything
The Theory of Everything is a biopic of the life of the great theoretical physicist Stephen Hawking. Eddie Redmayne delivers an exceptional performance as Hawking and the film will leave you motivated more than ever. It's truly one of the most inspirational movies out there.
One of the most critical points in Hawking's life was when he became diagnosed with amyotrophic lateral sclerosis which is a neurodegenerative disease better known as ALS. The film shows his progress through life, becoming one of the greatest scientists of all time despite his ALS.
Highlighting both these hardships and his accomplishments will leave you impressed and motivated. You'll be able to do anything you put your mind to, so long as you never stop working hard. The Theory of Everything can be found on Netflix.
3. Spider-Man: Into the Spider-Verse
From Sony Animation comes Spider-Man: Into the Spider-Verse, the movie that took the world by storm. Considered one of the greatest Spider-Man and comic book movies of all time, Spider-Man: Into the Spider-Verse follows Miles Morales, a Hispanic African-American teen who gets bit by a radioactive spider. Miles is not the only Spider-Man we see, however, as the film contains other versions of the character, including Spider-Gwen and the original Peter Parker Spider-Man.
Not only was this film important in terms of proper representation for younger audiences, but it also teaches younger audiences to never give up. It's even said in the film multiple times that no matter how hard you get knocked down, you keep getting back up. This message is so important for kids, but it translates well to adults as well, making it a great inspirational movie to watch.
Watching Miles Morales go from your average teen to his own version of Spider-Man will leave you inspired and motivated. Your urges to fight the Green Goblin though are ones you'll have to subside. Spider-Man: Into the Spider-Verse can be found on Netflix.
Honorable Mentions
While we couldn't get to every great inspirational movie, here are some honorable mentions and where to find them.
The Secret Life of Walter Mitty
Eurovision Song Contest: The Story of Fire Saga
Rocky
Black Panther
127 Hours
Dead Poet's Society
Inspirational Movies to Keep You Motivated
These inspirational movies are great for when you're feeling down. The helpful pick-me-up will get you back on your feet with a new outlook and ready to take on the world.
Did you like this article? Be sure to share it with others who may want to see these movies. If you'd like to see more content like this, check out the rest of our blog.