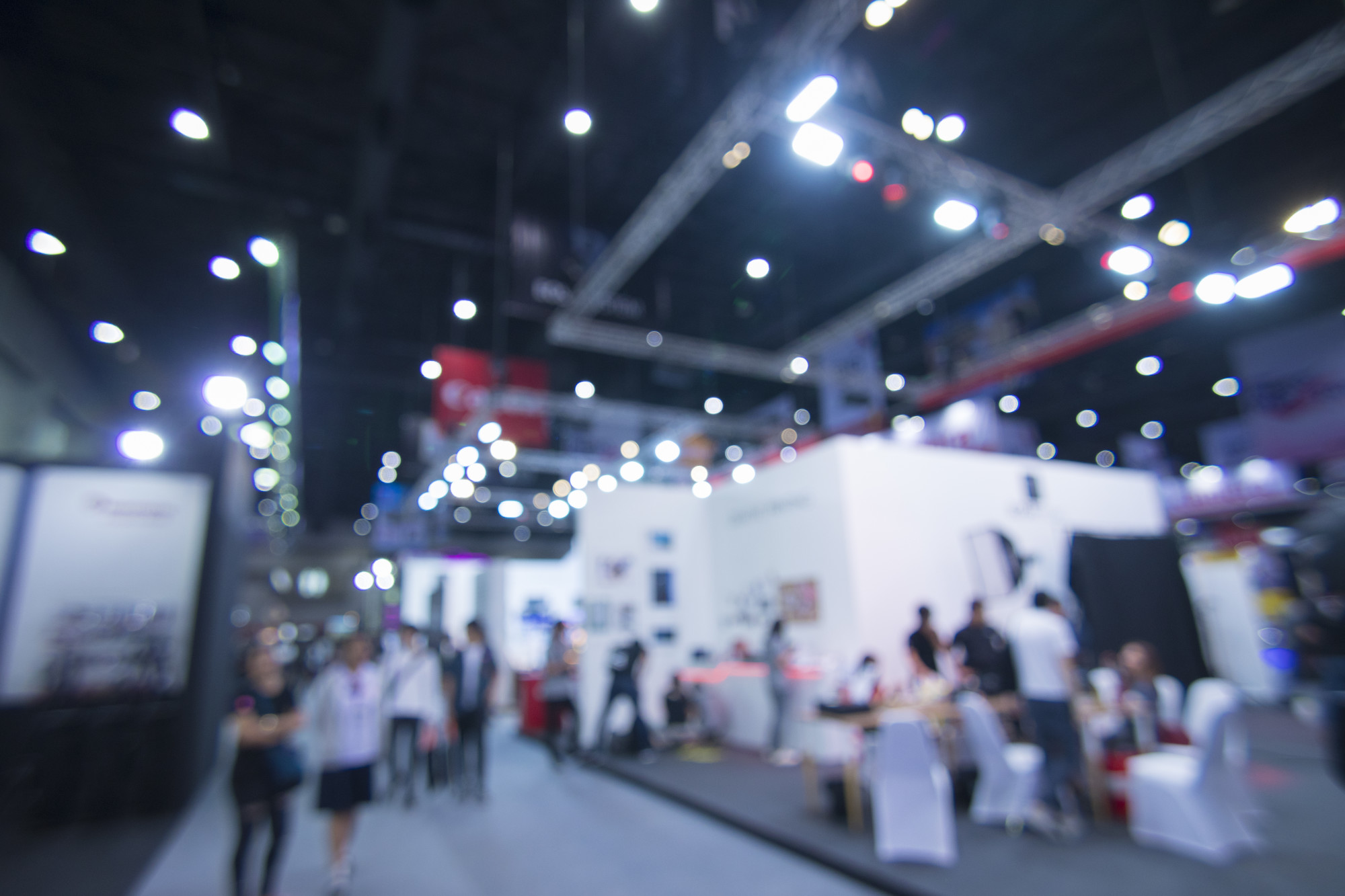 Are you worried about investing a lot of time and money into a trade show booth and having it all go to waste due to lack of interest? 
There are a few ideas that'll attract people to your booth every time, no matter what type of business you have or product you sell. We've put together this guide to help walk you through some of these foolproof trade show booth ideas. 
So let's get started! 
Let People Demo Your Products 
If you're trying to sell message tools for runners, let people stop by your booth and give them a try. Letting people test out your products not only gets them interested in what you have to offer, but it also creates an easy way to engage with potential customers. 
This is an especially good idea if you're selling food or drinks. 
Give people a bite of your energy bars or let them take a drink or your new coffee blend. If you can afford it, give them a larger sample, such as an entire coffee cup full of delicious brew. As they continue browsing the trade show, other people will see their cups and want one of their own, meaning they'll seek out your booth. 
People will flow into your booth without you having to do much work. 
Create a Custom Booth Design 
The last thing you want is for your booth to look exactly the same as all your neighbors. You won't stand out, and tired of seeing the same thing over and over again, people might start to skip over your stop. 
Because of this, you need to design something that stands out and catches people's attention. You need a unique layout, a different shape, eye-catching signage, etc. 
Don't have a lot of design skills yourself?
That's okay. You don't have to do it alone. You can check out companies, such as Rockway Exhibits, that'll help you design a booth that'll stand out and encompass your brand. 
Come up With a Game, Contest, or Chance to Win a Prize 
People love winning prizes. 
It doesn't matter what it is. The prize can be as big or small as you want (even something as simple as a mechanical pen). As long as you offer a chance to win, people will line up to play. 
Come up with a quick game people can play on their own, such as trivia, or a contest where they can compete with other people. Whatever you choose, make it easy. Anything too hard will scare people away rather than draw them into your booth.
You can also entice more attention by adding a grand prize, which could be cash or a high-value item. 
Have them "sign up to play" by giving you their email, but don't ask for too much personal information. Otherwise, people might not be willing to write it all down for you.  
Hand out Branded Giveaways 
Remember, people like getting things. By handing out free items, people will associate positive memories with your brand, which will make them more likely to remember you and visit your store or website later. 
Again, your giveaways don't have to be fancy or expensive. You can hand out things like pens, keychains, stress balls, water bottles, hats, masks (a smart option during COVID), and any other apparel you can imagine. As long as you can brand the item, it's a good choice. 
One of the best options, though, is to give people large, branded, tote bags. They'll get cards and objects from many other booths, and your bag will give them a way to carry everything. It will also show off your brand to everyone else who passes them at the trade show. 
You should also create smaller things, such as business cards, you can pass out quickly. This will allow you to hand them to people who don't have the time to stop at your booth, ensuring as many people learn about your company as possible. 
Become a Charging Station
Many people spend several hours browsing through trade shows, which causes two things to happen: 
They get tired 
And their phones die 
Set up a charging station at your booth. Use comfortable couches or chairs to create a comfortable seating area where people can rest their feet then add as many outlets and charging cables as you can. 
This type of setup will draw people into your booth and, more importantly, keep them there for a long time. As they take a break, you get the chance to talk with them and build relationships. 
Set up a Photo Booth 
Creating a photo booth doesn't just give you a phone and interactive activity for your booth, it also gives your visitors a way to share images of them (with your brand in the background) all over social media. 
All you have to do is set up a branded background then add fun props, such as hats, wands, wigs, glasses, etc. You can let your visitors take the images with their own devices, or if you want to turn them into leads, you can take the pictures for them and have them give you their email so you can send it to them later. 
Trade Show Booth Ideas That'll Blow Away the Competition 
With these trade show booth ideas, your company will be the talk of the event. You'll have people lining up in front of your booth to try your products or take a break at your charging station. 
Want to learn some other helpful event marketing ideas?
We've got you covered! Don't hesitate to take a look at the rest of our blog today!