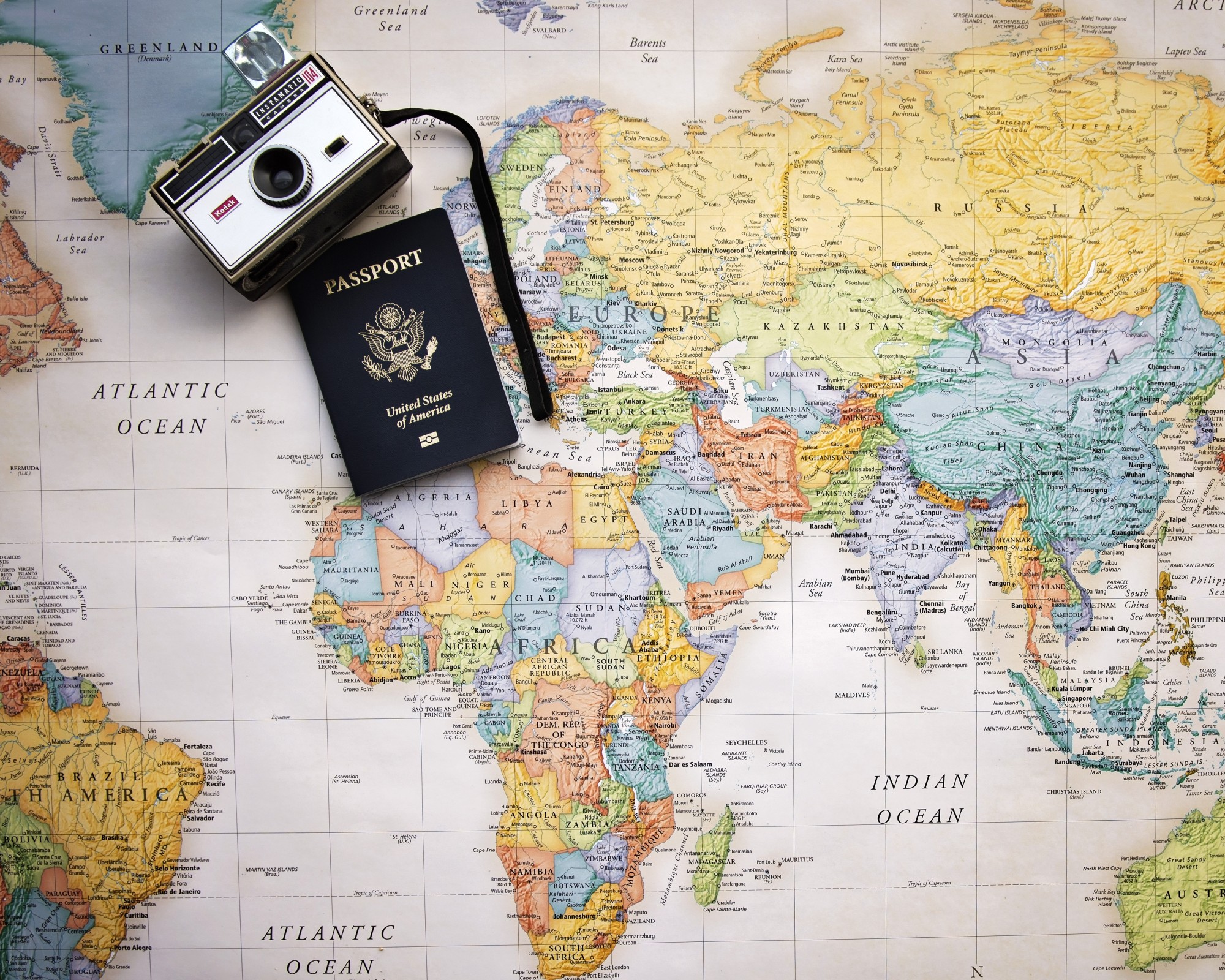 Are you in the midst of planning your first international vacation? 
If so, congratulations! It's safe to say that this is an incredibly exciting and exhilarating time in your life. Once you get a taste of the travel bug, you're going to wonder what took you so long! 
But, it's also important to note that planning your first international vacation can feel downright overwhelming. Between arranging flights and booking hotels to learning the basics of a new language and attaining travel insurance, there's no denying that planning an international vacation can be stressful. 
So, how can you ensure that one of your first international vacations is as seamless as possible? Read on to discover ten must-know tips on planning a fun, stress-free and properly organized international vacation. 
1. Ensure Proper Documentation 
First things first, you'll want to ensure that you have all of the required documentation for your trip. 
This might include anything from your passport and your identification to booking documents and plane tickets. While much of this documentation is now digital, it's always a good idea to have physical copies available as well. 
Remember, it's always beneficial to carry a second copy of your passport. In the event that your passport is lost or stolen, a copy of your passport just might be your only ticket home.  
2. Check Entry/Exit Requirements 
What are the entry and exit requirements of your anticipated destination?
The truth is, many countries require visitors to pay a fee upon entering the country. While some countries carry no fees, others require significant fees to be paid in order to gain entry. Without meeting the proper requirements, it's possible that you'll be denied entry to your destination. 
To ensure that you're as prepared as possible, be sure to research any fees associated with your chosen destination. 
3. Learn the Language Essentials 
If you're traveling to a destination outside of your home language, you're going to want to learn a few basic words. 
This is going to make anything from hailing a cab to understanding a restaurant menu all the more simple. It's also a helpful means of establishing a slight degree of communication with locals and business owners. 
You can also make use of helpful tools to help yourself and your family learn the basics of a new language. Let's say you're wondering how to speak Chinese for your upcoming trip. Using resources such as a phrasebook combined with smartphone technology is going to ensure that you learning as quickly as possible. 
4. Book Accommodation in Advance 
For your first international trip, it's best to have all of your accommodation booked well in advance. 
This is going to help minimize your stress and allow your trip to be all the more organized. It's also going to ensure that you have a wide selection of accommodations to choose from. This is especially beneficial if you're traveling during peak season or to common destinations.  
You'll also want to have a printed copy of all of your accommodation reservations. 
5. Register With Your Embassy 
To ensure that you're as safe and organized as possible, it's best to register your trip with your embassy. 
If and when a problem occurs, registering your itinerary will allow your embassy to know of your whereabouts. This will make it easier for them to contact you and locate a solution. 
6. Attain Travel Insurance 
Of course, travel insurance isn't always a legal or mandatory requirement for leaving the country.
Still, at least 30 percent of travelers choose to opt for some form of travel insurance. Put simply, this is one of the best means for protecting yourself and your finances throughout your vacation.
While we may not anticipate health issues abroad, it's vital to make yourself aware of these possibilities. Fortunately, this is a simple and often affordable process for the majority of residents.  
7. Collect the Local Currency 
Before leaving for your trip, do yourself a favor and pay a visit to your bank.
Here, you can transfer your local funds to that of your anticipated destination. Remember, not everywhere is going to accept credit cards whilst abroad. Having cash is going to ensure that you're as safe and able to experience the local attractions as possible.
It's also beneficial to avoid bank machines and conversion services at the airport as they tend to be expensive. Once you reach your eventual destination, more affordable options will be available. 
8. Buy Tickets in Advance
If you plan to visit a major tourist destination, it's best to purchase your tickets in advance.
Not only is this going to save you time standing in line, but buying in advance can save you money. It's also going to ensure that you're securing a good time and date to visit the destination. Again, this is especially important during peak season. 
If you plan to visit The Great Wall of China, for example, try purchasing these tickets online before your trip. When we consider that this hot spot attracts over 10 million visitors each year, it's easy to see why purchasing your tickets in advance is the best option. 
9. Bring an Adapter 
Before leaving for your trip, make certain that you're aware of the local plugs and voltages of your travel destination. 
It's likely you'll need to bring a travel adapter to ensure that you can still charge all of your devices throughout your trip. This could be anything from a cell phone and a camera to a laptop and a hairdryer. 
10. Prepare Your Cell Phone
We've all heard the horror stories of travelers returning home from vacation to exorbitant phone bills. 
If you're looking to be as fiscal as possible, remember to turn off the "roaming" option on your cell phone. While this does mean that you cannot make phone calls or access data, it's the best way to ensure that you're avoiding excessive charges from your provider. 
Without doing so, you could be greeted with a hefty cell phone bill upon returning to your home country. 
Planning for International Vacations 
Let's face it, international vacations can be incredibly stressful! 
This is especially the case when travelers are unorganized and fail to properly prepare themselves beforehand. For those setting sail on their first international trip, do yourself a favor and organize as much as your trip beforehand as possible. 
To do so, be sure to take advantage of our helpful guide above! With this, you can look forward to an international vacation that is both safe and thrilling. 
Happy travels and keep reading our blog for more tips and hacks.