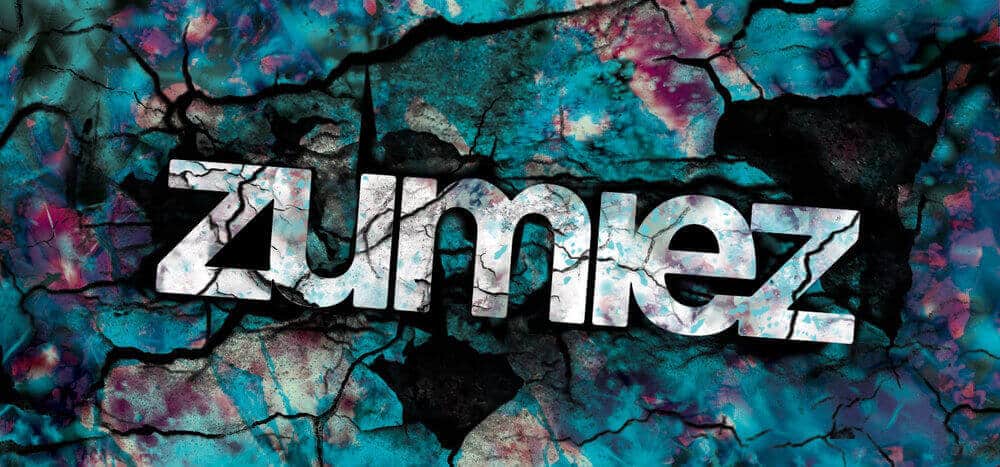 If you're into skate and snow, you've probably Heard about Zumiez before. They are one of the top skater clothing stores and some of their longboard designs are exclusive and only sold here. Not many skater clothing stores have such an extensive catalog as this one does, and if you've searched for skater shoe stores before, you've probably had a tough time finding any good ones. Zumiez has a huge catalog of them available for men, women and kids.
If for some reason you can't find what you are looking for, there are some other good stores like Zumiez out there. We've gathered the best ones here so you don't have to waste any more time searching. Read along and pick the one that better matches your needs.
Karmaloop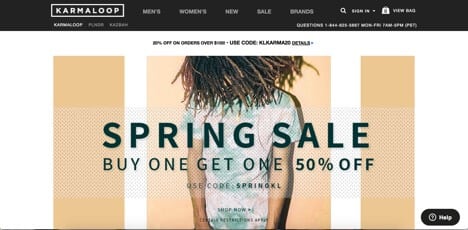 Official Site
If you want to buy clothing by some particular brand, you will probably find it here. There are over 500 brands available for men and women – sorry, no kids allowed here. Need something from adidas or Puma? Yes, it is sold here, along with brands that you might have never heard before like Han Cholo or The Meme Teams. This is a great place to try new outfits with great designs and affordable prices.
---
back to menu ↑
Vans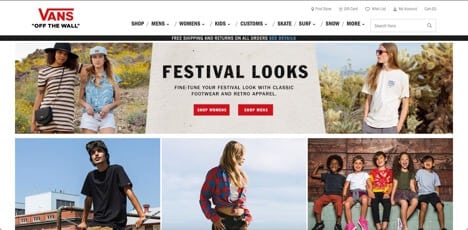 Official Site
Not many of the stores like Zumiez carry as much prestige as the Vans brand. Men, women and kids can find all sort of apparel, but what really makes the Vans website stand out as a top Zumiez alternative are their shoes. Not only do they have an incredibly large collection available, but you can even customize your own pair! Choose your colors or patterns, or upload your created art or photo and have a unique pair of shoes made just for you.
---
back to menu ↑
PacSun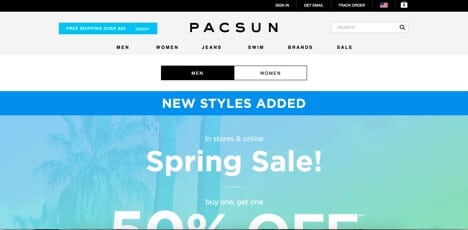 Official Site
Shopping for California style clothing? Looking for latest fashions? Here you'll find a cross-section of emerging brands and trending fashion. Jeans, hoodies, swimwear, shoes and accessories are available for men and women. If you're an international customer you can display the prices in your local currency, which makes it a great Zumez alternative. Don't miss the SALE page, where you can find limited time deals of up to 50% off on your favorite brands.
---
back to menu ↑
TheHouse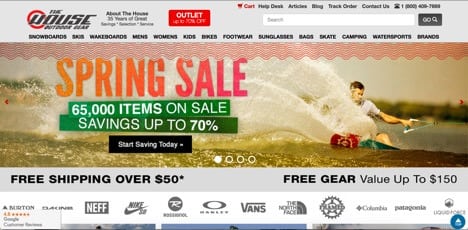 Official Site
TheHouse is one of those stores like Zumiez where you can find lots of skating gear and equipment. Wheels, trucks, decks and accessories are available in great looking designs. But it is not just one of those average skater clothing stores; you will also find clothing for camping, water sports, snowboarding, and many more activities. If you have kids there is also an area just for them, and one feature you will like about this website is that there is a price match guarantee on every product.
---
back to menu ↑
Active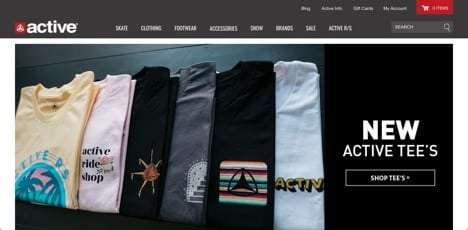 Official Site
This is your number one destination for all your skateboard needs. The Active R/S skateboard-inspired apparel is hugely popular and includes tees, sweaters, hats and much more. It is also one of the best skater shoe stores, with a vast catalog of men, women, and kids skate footwear available. Unlike other stores like Zumiez, at active you won't find much clothing or gear for other sports; it is focused on filling your skate needs.
---
back to menu ↑
HotTopic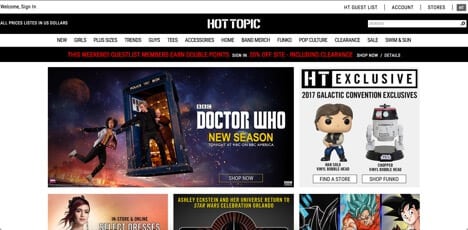 Official Site
This Zumiez alternative is a bit unique. It specializes in music and pop culture inspired fashion and also sells body jewelry and accessories. Targeted at guys, girls and teens, HotTopic has a Band Merch area where you can find vinyl records and CDs. You can also create a wish list of items you would like to have and share it with family of friends. Great way to get that birthday gift you really want!
---
back to menu ↑
TightBoards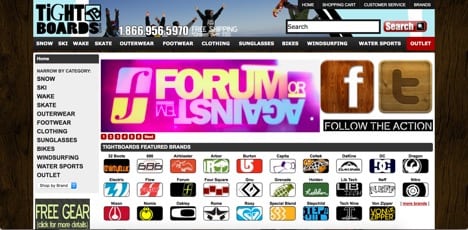 Official Site
TightBoards is another of the stores like Zumiez that offers outwear and sports gear. It doesn't matter if you practice snowboarding, skating, biking or windsurfing, here you can find almost everything. The footwear section has skating, hiking, and casual shoes, and even sandals and boat shoes are available. Remember to look out for any special offers, sometimes when you buy a product, for example, a snowboard, they will throw in some extra gear free of charge.