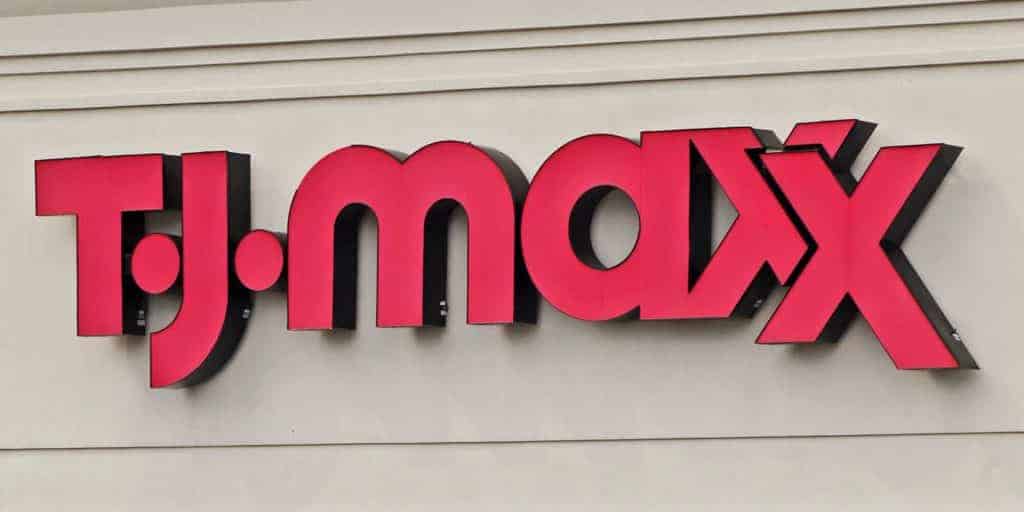 TJ Maxx has an enormous collection of designer clothing, shoes, and accessories. Their prices are generally 20%-60% less than your typical department store. TJ Maxx knows you want to look great but don't want to spend a fortune.
Each TJ Maxx store is unique. This company buys trendy styles from all over the world and resells them for discounted prices. The most important thing about TJ Maxx is if you've found something you like, grab it. If you don't it will probably be gone by the next time you come back.
If you've enjoyed the fashionable clothing and low prices found at this online shop, check out these other stores like TJ Maxx. You can never have enough department stores waiting to be shopped at. Scroll down to discover amazing deals and prices on electronics, clothing, groceries, toys and literally anything you could imagine finding from stores like Walmart, Macy's or TJ Maxx.
Ross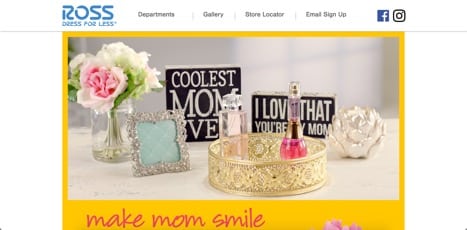 Official Site
Ross is very similar to TJ Maxx. This store also offers department store prices reduced from 20%-60%. If you're looking for clothing, accessories, furniture or great gift ideas, all can be found at Ross. Because of Ross' large size and reputation, they can give you the best prices possible and excellent service. Ross doesn't believe in "frills" like fancy fixtures or overdone decorations, they'd rather spend their time and energy to find the best possible way to save you money. There's no reason not to start shopping at Ross.
---
JCPenney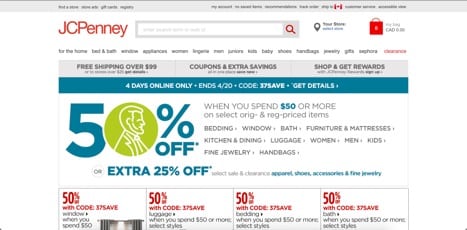 Official Site
JCPenney is one of the top alternatives to TJ Maxx. This store also has a lot of discounts and savings. Their styles are fresh, fun, and utterly comfortable. You can also find home decorations and furnishings, and appliances on this great website. When we shop at cheap clothing stores we expect lesser quality, but with JCPenney you always get a little bit more. Fashion and quality are something you should expect with JCPenney, no more worries about your cheap clothes falling apart.
---
Marshalls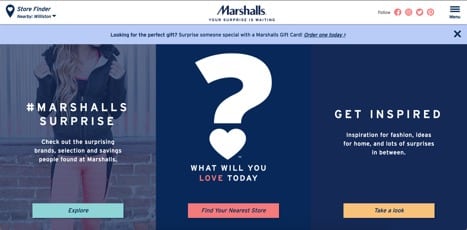 Official Site
Marshalls is another great addition to stores like TJ Maxx. This shop is a one-stop shop for inspiration, fashion, home decoration, and discounted prices. You'll be surprised at the large selection of name brands sold at department store prices. Every visit to Marshall's is a surprise. Each store is different. Like most of the other clothing discount stores already mentioned, Marshalls also offers discounts between 20%-60%. The employees at Marshall's work hard to get the best deals available so you can enjoy the low prices, why not use those savings to buy yourself another trendy top or pair of shoes?
---
Burlington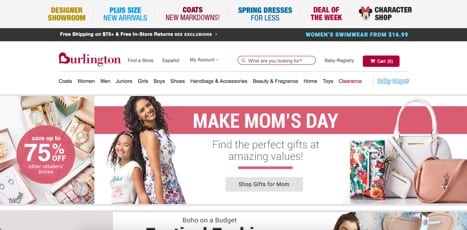 Official Site
Burlington Coat Factory has a whole lot more than coats in its inventory. This site has a massive selection of clothing for men, women, and children, as well as beauty products, fragrances, toys, and home decorations. This addition to stores like TJ Maxx carries high quality, designer brands, and almost everything available is sold for 65% off its standard retail price. There's even a wide selection of baby items, handbags, accessories, and shoes. Check out the clearance section for discounts on top of the already low prices.
---
Kohl's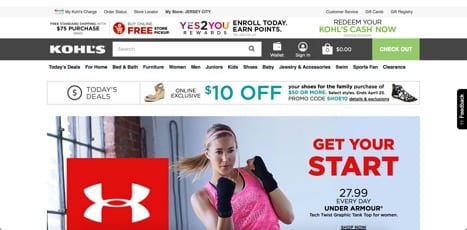 Official Site
Kohl's must be added to websites similar to TJ Maxx. This place is very affordable and up to date on all its products and clothing. Whatever you need, you can probably find it at Kohl's and for a fraction of the price you'd pay somewhere else. If you need a cute workout outfit, a cocktail dress, or a maternity outfit, check out this great discount clothing store. Kohl's makes things even better with its Yes2You rewards. For every 100 points you collect you save$5 on your purchase.
---
Stein Mart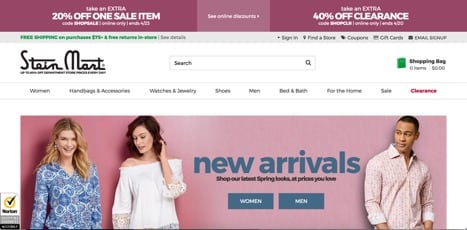 Official Site
Have you ever heard about Stein Mart? This online retailer has a lot of options for any occasion and the prices will please even the most frugal person. With Stein Mart you can get yourself a beautiful outfit for under $100. Their stock is plentiful and the clothing choices are very stylish. Each piece usually has multiple colour choices. Clothing for plus size or petite woman can also be found at Stein Mart. Don't forget to check out the clearance category. There are hundreds of doubly-discounted items just waiting for you to add to your cart.