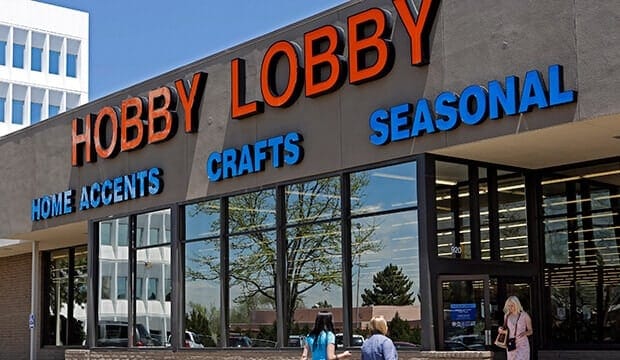 Shopping from arts and craft stores like Hobby Lobby is always fun. With so many cool things to browse and choose from, your creativity will be flowing in no time. Whether you want to build complex craft projects or even if you simply want to paint with your kids, stores similar to Hobby Lobby make it happen.
However, without a HobbyLobby coupon, you will often find yourself overspending for arts and craft supplies. Fortunately, there are many other arts and craft stores online that provide you with more reasonable prices without compromising on the quality of the materials.
We have gathered up a list of the top stores like Hobby Lobby. You can shop from each one of these stores directly from their website, which allows you to shop for craft supplies from the comfort of your home. Browse these sites like Hobby Lobby now to instantly find a ton of cool arts and craft supplies.
Michaels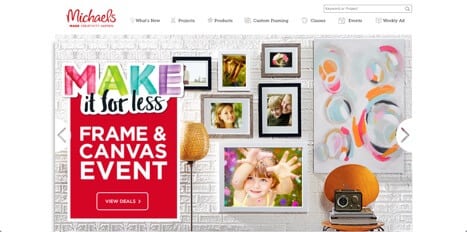 Official Site
Michaels is one of the best arts and craft stores in North America. One of the great things about Michaels is that you can order online, making it one of the best Hobby Lobby alternatives on the internet. They have just about anything you could possibly need including picture frames, paint and even slime. Browse the online Michaels store now and you'll have a blast shopping there.
---
MisterArt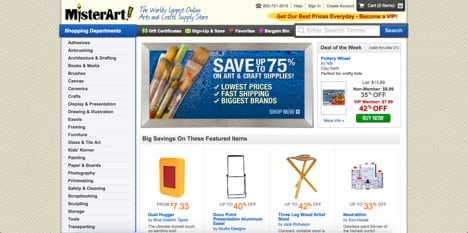 Official Site
MisterArt is another one of the top stores like Hobby Lobby online. They bring you tons of quality products including paint brushes, stands, paper and so much more. Whether you're into sculpting, embroidery or even ceramic work, you're going to find the tools and materials that you need to get the job done. Explore the MisterArt store right now to get started.
---
Create and Craft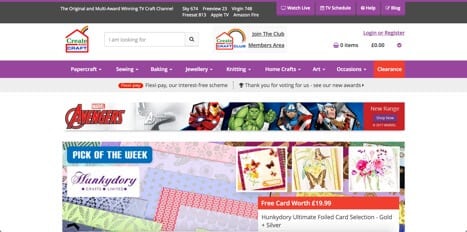 Official Site
Create and Craft is also one of the great arts and craft stores online that provides you with everything you need for just about any project. Whether you're into papercraft, knitting or even use of jewelry in your art, you will find it all and so much more at Create and Craft. Their online store has very affordable prices, making it a top store similar to Hobby Lobby online.
---
Crayola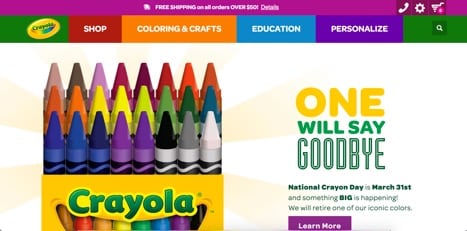 Official Site
If you haven't heard of Crayola, you've been living under a rock for the past century. Crayola is the most popular brand when it comes to coloring, crayons and markers. However, they also have a ton of other products that you will love browsing on their official website. Browse the online Crayola store now and find all sorts of cool arts and craft supplies.
---
CraftDaily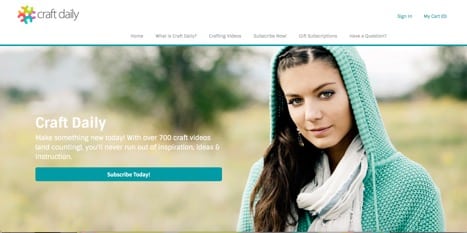 Official Site
CraftDaily is not actually an arts and craft supply store, but it does provide you with tons of information videos and techniques that allow you to perfect your art. With a very affordable monthly membership fee, you will be able to access all sorts of arts and craft tutorials, videos and tips. Regardless of the type of art that you want to work on, Craft Daily will make it easy to achieve perfection.
---
Hochanda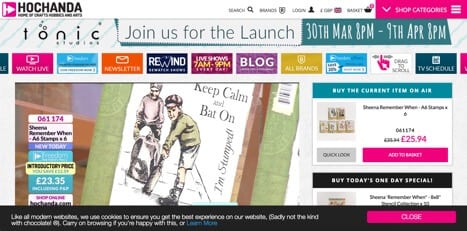 Official Site
Hochanda is one of the best UK arts and craft stores online. If you're located in Europe, this is the place to be when searching for craft supplies. Whether you want tips on how to make unique crafts or even if you want to purchase arts and craft supplies at affordable rates, Hochanda makes it possible. Take a stroll on their online platform now to get started.
---
Pink Frosting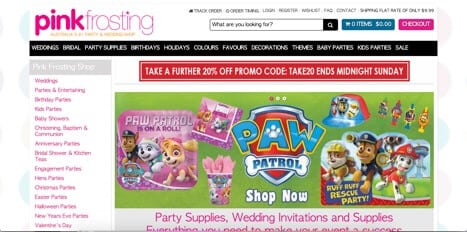 Official Site
Pink Frosting is the place to be if you love stores like Hobby Lobby and you're located in Australia. Pink Frosting is the best Australian arts and craft supplies store on the internet. They bring you all sorts of materials, tools and decorations. Whether you're planning a theme birthday party or even if you want to work on your own crafts, Pink Frosting is a wonderful store to visit.