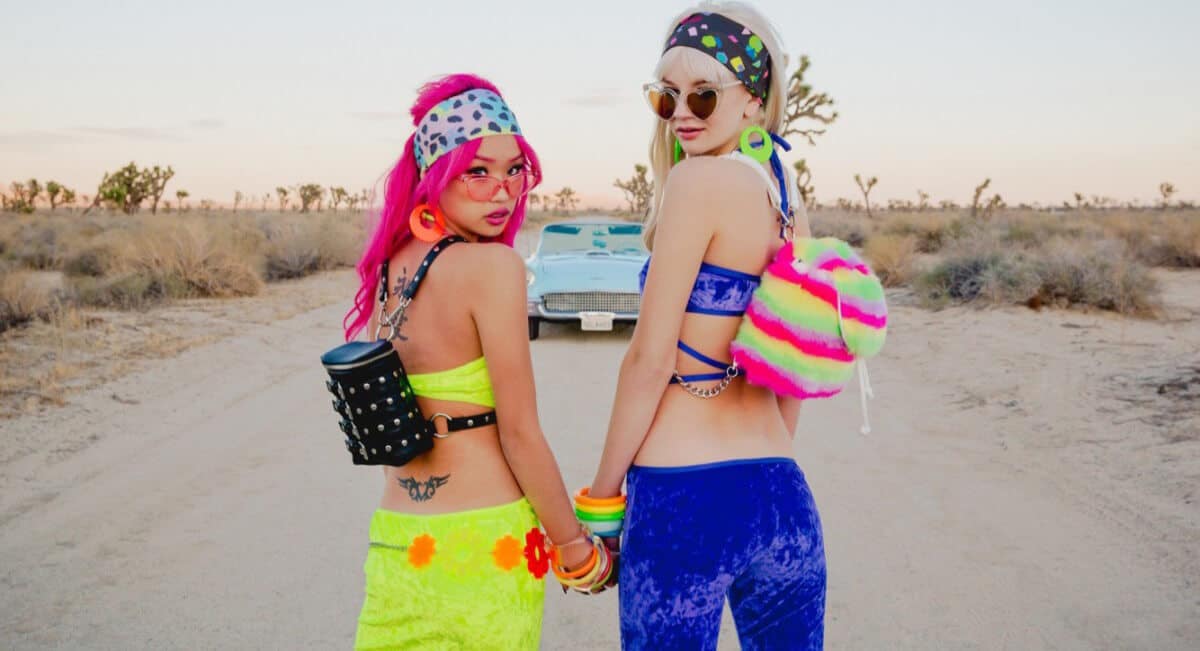 Dolls Kill has a massive selection of rocker style clothing with a sexy twist. Their styles are edgy and glamorous and will make you feel like a rebel. If you want to go above the norm of today's styles, browse Dolls Kill's collections.
If you're not sure where to start in this intense world, take a look at the "dolls". Each one has a different style and can help you get inspired for your next rocker look. If you're experimenting with your sexual identity, have a love for music, or just want to amp up your wardrobe, Dolls Kill can help you out.
Use this online shop to add some killer pieces to your grunge clothing collection and unleash your inner riot girl. Dolls Kill is a unique fashion experience unlike anywhere else. For more styles that resemble fashion in this aggressive world, take a look at our list of stores like Dolls Kill. There's sure to be something that'll please the anarchist in you.
Angry Young And Poor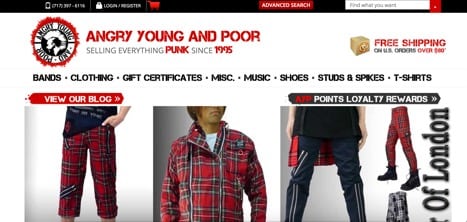 Official Site
Angry Young and Poor knows punk. Since 1995 they've been the leader in their domain. This online shop has everything a rebel would want in their closet. You can find spikes, studs, leather, chains, and even a huge selection of band t-shirts on Angry Young and Poor's website. An added bonus is that every item sold has a low price and affordable shipping cost. Don't let the Lancaster address scare you, they ship internationally. Check out Angry Young and Poor for yourself, you won't be disappointed.
---
back to menu ↑
Atomic Cherry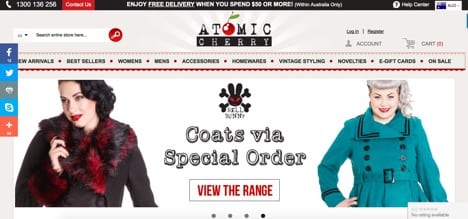 Official Site
Atomic Cherry is based in Australia but don't worry they also ship internationally. This addition to online clothing stores mixes vintage and punk. You'll always have a unique look when you shop at Atomic Cherry. On this website, you can find a huge array of fashion for men, women, kids, and even household items and novelties. Each item is a blast from the past, mixed with an edgy tone. Click on the link above to release the rockabilly diva inside you.
---
back to menu ↑
Nasty Gal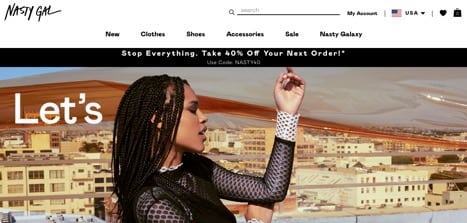 Official Site
This addition to websites like Dolls Kill is one of the best available. Nasty Gal knows how to stay on top of the trends and stay edgy at the same time. Don't be like everyone else, always add a little extra to your look. The clothes on this site are a mix of vintage, hard rock, and glam. You'll always be on top of the game with styles found on Nasty Gal. Sometimes the prices can be a little shocking but don't worry, there are weekly coupon codes to even out the costs. The inventory runs out fast on Nasty Gal so buy something if it gets your attention, it might not be there in the morning.
---
back to menu ↑
AllSaints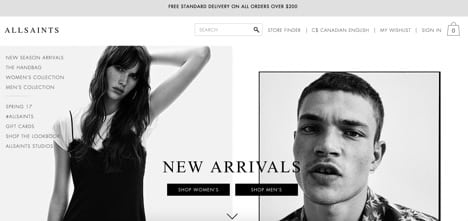 Official Site
Rocker style clothing stores must include AllSaints. This shop can make anyone look like and feel like a star. They have an amazing selection of edgy clothes for men and women. There's even a complete collection of handbags and shoes. Take a few moments to get inspired with their monthly lookbook before adding items to your cart. All orders over $200 will get you free shipping with AllSaints. The prices are a little higher than the other sites like Dolls Kill but they are the high-end version of rocker stores found on this list. Everything sold on AllSaints is designer fashion and top quality.
---
back to menu ↑
Missguided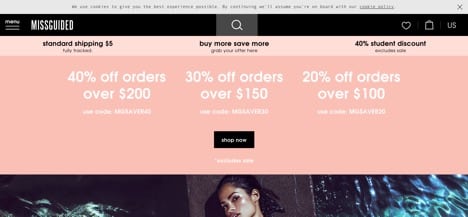 Official Site
Missguided wants to help women feel empowered through fashion. For bold fashion with a splash of punk check out Missguided. This is one of the best additions to rocker style clothing stores on this list. It's also one of the most affordable options. Missguided has a ton of sales and discounts to make your shopping experience even better and the more you buy the less your shipping will be. Check out this edgy online store to look fashionable, trendy and hardcore.