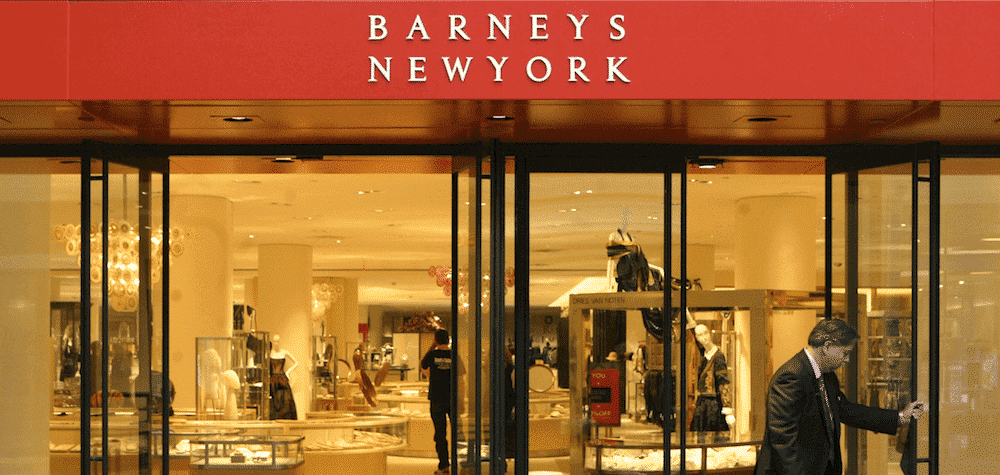 Barney's is a synonym to luxury. This is one of the most well-known upscale department stores in the world. Barney's prides itself on its creativity, wit, and fashion style. Men, women, and children can always look their best if they shop at Barney's.
This high-fashion department store has been around since 1923. Their slogan is, "No Bunk, No Junk, No Imitation". Everything found at Barney's comes straight from the designer. Did you know you can even hire a personal shopper from Barney's? They can help you with anything from style choices to gift ideas and each personal shopper has their own space, complete with cushy sitting areas to experience the exclusive shopping experience.
If you're looking for a gold standard service and a seamless shopping adventure, check out Barney's. For more elite shopping, straight from the comfort of your home, browse these other high class stores like Barney's and you won't be disappointed.
Saks Fifth Avenue
Official Site
One of the top places to find designer brands is Saks Fifth Avenue. You will look and feel like a star when you shop here. Chanel, Gucci, Christian Louboutin, Givenchy, and more, all have their latest styles featured on this site. Saks Fifth Avenue must be included among luxury department stores. This store is all about taste and elegance. Everyday style and designer dresses for fancy nights out, can be found at Saks Fifth Avenue. A great thing about this online shop is that it ships internationally, so no matter where you live you can feel glamorous.
---
back to menu ↑
Bloomingdale's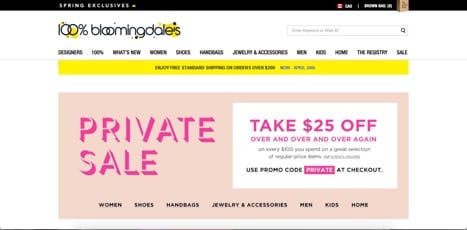 Official Site
Bloomingdale's is a high-end department store and another elite addition to stores like Barneys. Bloomingdale's knows fashion it's been around since 1861. This company started it all. Their trademark is specialty clothing for people who want to dress their best every day. This store also has a lot of extra perks. Personal shoppers, in-store credit cards, studio services and more are all available at Bloomingdale's. There's also an app for your phone so you can stay up to date with all the fashion and accessories added to its website.
---
back to menu ↑
Nordstrom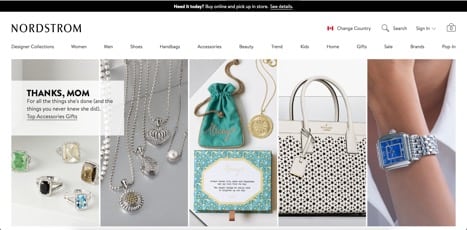 Official Site
Nordstrom's is another one of the best stores like Barneys. A great thing about Nordstrom's is that the prices are much lower than the other high class stores but the brands and styles are the same. With Nordstrom's you can find amazing brands such as Manolo Blahnik, Burberry, and Saint Laurent. The lookbook will help you get inspired for a runway style that you can wear every day. If you shop at Nordstrom's you're sure to turn heads when you walk down the street.
---
back to menu ↑
Bergdorf Goodman
Official Site
If you want to dress like high society, start browsing this addition to stores like Barneys. Bergdorf Goodman is a tempting store to buy exclusive outfits and accessories. Everything you see at this high fashion store is beautiful. Bergdorf Goodman is another high end department store that offers personal shopper services and fur storage. They even have special events for brides and grooms. Make your party a night to remember with an unforgettable outfit from Bergdorf Goodman.
---
back to menu ↑
Harrods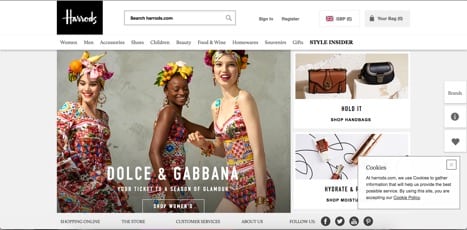 Official Site
When you think Harrods, you think prestigious. This designer department store has been around since 1825 and is located in London. Don't worry they ship internationally. In its store, there are over 330 departments offering everything from home goods to high fashion attire. Harrods is so esteemed it even has its own bank and realty company. You can even rent a VIP helicopter through Harrods if your wallet will allow it. If you want to find an amazing gift that will make your receiver feel like a king or queen or stop the party as you walk into a room with an upper-class outfit, start shopping at Harrods. This store is the granddaddy of couture.