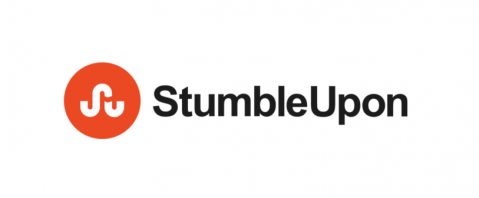 StumbleUpon is one of the top social bookmarking sites online. Sites like StumbleUpon are great for discovering all the great things found on the internet. With StumbleUpon, you pick categories as your interests and simply click on Stumble to see something new from those categories.
With the press of a button, you can go from one cool article, photo, GIF or even video to another. Logging into StumbleUpon is extremely simple because you can use your Facebook credentials. The layout is initially similar to Pinterest, but the whole concept of the site is to randomly find awesome content online.
There are tons of social bookmarking sites like StumbleUpon on the internet and we want to share the best ones with you. These fun websites are excellent StumbleUpon alternatives that allow you to quickly share content online or browse through user-shared greatness. Make some amazing discoveries now with these excellent social bookmarking websites!
Go Random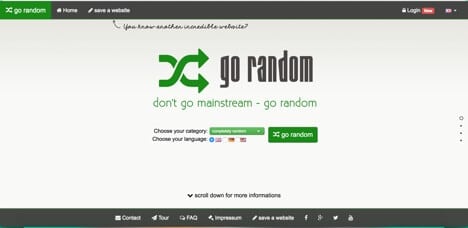 Official Site
Go Random is an incredibly addictive alternative to StumbleUpon. This site lets you discover random websites with the press of a button. Every time you press on the "go random" button, you will be shown a random website from the internet. This is a great way for you to discover websites that you might not have searched for in the first place. Check out Go Random now as a StumbleUpon alternative!
---
back to menu ↑
SpinSnap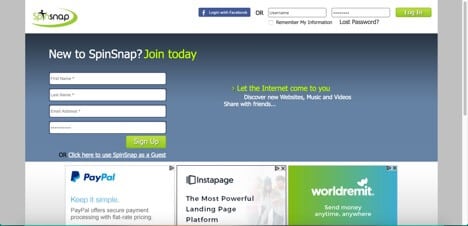 Official Site
SpinSnap is very similar to StumbleUpon. Every time you spin, you're shown a new excerpt from the internet. You will be able to discover photos, videos, articles and more. If you're bored on the internet and you're looking for cool websites to pass the time, SpinSnap is going to make it easier than ever for you to have a great time. Check it out now as an alternative to StumbleUpon.
---
back to menu ↑
Pinterest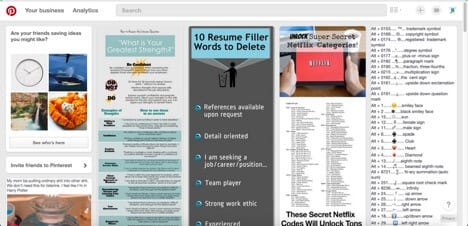 Official Site
Pinterest is a fun way to find out about cool websites online. You will be able to randomly browse through posts without ever knowing what you will find. Choose categories that interest you and your dashboard will instantly get populated with links from around the web. If you haven't already signed up for Pinterest, do so now and you will love spending time on this social bookmarking site!
---
back to menu ↑
Reddit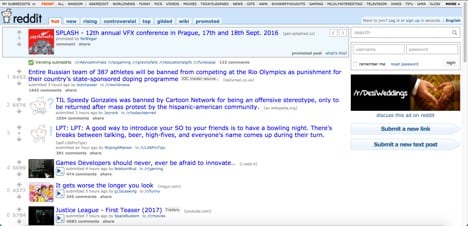 Official Site
Reddit is a great way to discover links online. Everyone can share links through this social media site and one of the cool things is that you can comment on the links being shared. Many discussions happen on Reddit, making it a social bookmarking site that is truly active. Take a look at Reddit right now as one of the leading sites like StumbleUpon and you won't be let down!
---
back to menu ↑
Digg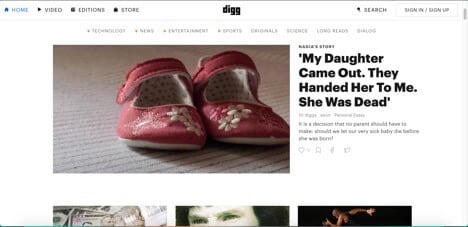 Official Site
Digg is one of the top websites like StumbleUpon for finding articles online. Whether you're looking for interesting articles, news articles or even funny articles, you will find it all at Digg. This site takes articles from random sources online, allowing you to get all of the best content from around the world. Take a look at Digg right now to instantly discover amazing and interest articles!