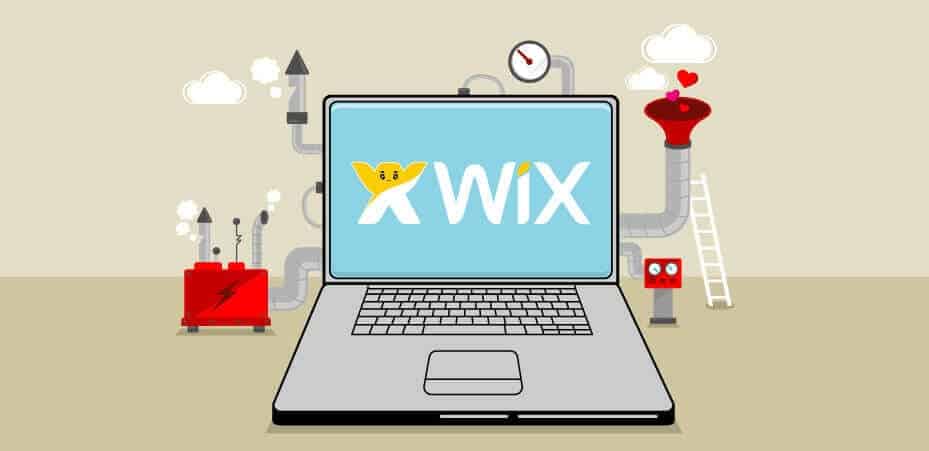 Website building platforms like Wix allow you to quickly create a professional looking website with no coding experience. Using a drag and drop system, anybody can quickly set up a simple website within hours. These website builders are incredibly easy to use and often free.
*For more information, SupplyGem has an excellent review of Wix
Wix websites look very professional because numerous ready-to-go templates are made available to you. Best of all, free Wix websites allow you to build a website without having to spend any money. This is ideal for people who are just starting out and want to get a feel of owning a website before investing too much money.
While Wix is one of the best web building sites online, there are many Wix alternatives worth checking out. We've narrowed down a list of the very best sites like Wix online. Browse our selection below to instantly begin building the website of your dreams.
Weebly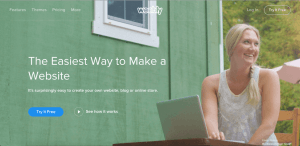 Official Site
Weebly is the best alternative to Wix online. This powerful drag and drop website builder makes it easy for just about anyone to set up a full website. Plenty of themes are available to choose from with themes catering to numerous types of niches such as photography sites, blogs, business websites and more. This SEO-friendly website builder has tons of additional features such as an integrated eCommerce platform and much more!
---
back to menu ↑
Webflow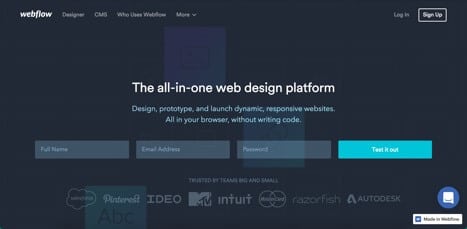 Official Site
Webflow is the best option available if you're looking for a simple drap and drop builder with extremely advanced features. You can drag and drop the entire website, but you can easily edit the HTML and CSS along the way for each item you add. This is one of the best web building sites online because it's concept is truly unique and caters to all types of webmasters.
---
back to menu ↑
WordPress
Official Site
WordPress is the CMS of choice for millions of webmasters online. While it's not among the most similar sites like Wix online, it does allow you to build a simple or complex website with little to no coding skills. As a CMS, it feels a lot more like a software tool than actual website building. WordPress is ideal for blogs, but can drive powerful eCommerce sites, business sites and much more with ease.
---
back to menu ↑
SnapPages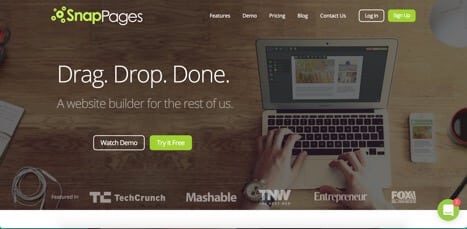 Official Site
Another one of the excellent sites like Wix is SnapPages. This very simple to use drap and drop website builder is built with simplicity in mind. However, it still provides you with a ton of flexibility, which allows you to create unique and gorgeous looking websites with ease. SnapPages allows you to try it for free, so check out their platform right now!
---
back to menu ↑
Mobirise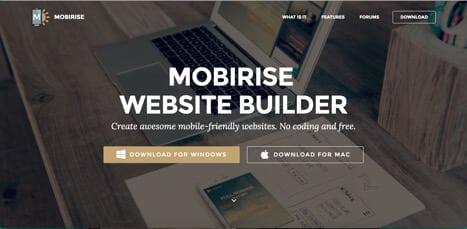 Official Site
Mobirise is another one of the excellent websites like Wix online. One of the best things about this free website builder is that it's available on both PC and Mac. Whether you're an experience webmaster or even if you're new to coding, you will quickly be able to set up a beautiful looking website. Their styling features make it truly simple for you to make something great within hours.
---
back to menu ↑
Simbla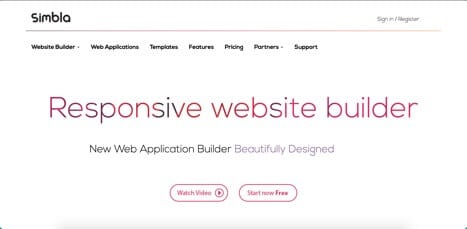 Official Site
Simbla is an underrated website builder that definitely deserves our attention. With tons of great looking templates to choose from, you will be able to create something truly unique and beautiful with ease. As one of the best sites like Wix online, Simbla lets you create fully responsive websites for free. Take a look at their platform now to get started.