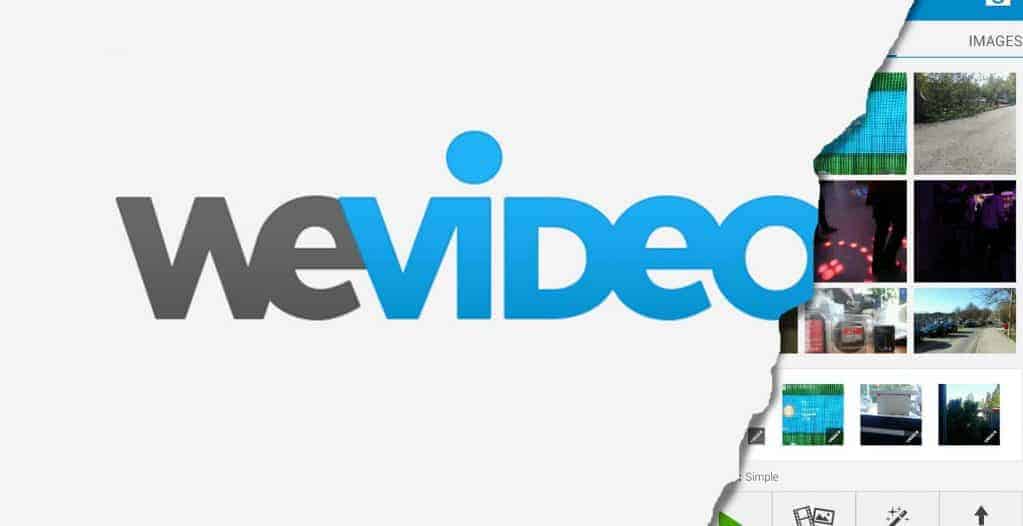 There's always a great reason to create and edit a digital video. WeVideo makes it easier to capture, create, view, edit, and share all your movies. Use Hollywood movies to make up funny memes and Gif's or use your own creations to make a family memories video or work presentation. Your movie creating options are unlimited with WeVideo.
This is one of the top free online video editors available. WeVideo always has stunning playback with its resolution up to 4K. If you're a beginner or advanced editor, you'll love the collection of tools found on WeVideo. You don't need any previous experience to enjoy this website.
The best thing about WeVideo is the control you get. You get to use your imagination, not automation. Things like text, transitions, effects, green screens, and more are limited by your personal inspiration. Let yourself unwind while you design your next video, you might be surprised by the results. For more great sites like WeVideo, browse our, easy to use, list of sites below.
Wideo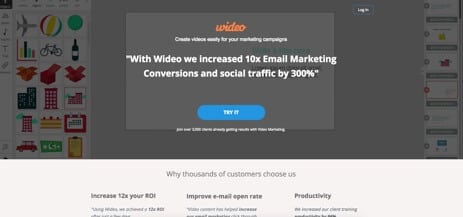 Official Site
If you have to create a marketing video for your job, you should be using this free video design and editing service called Wideo. Wideo has helped companies expand their email and social traffic by 300%, just by creating their video on Wideo. This addition to our list of sites like WeVideo lets you drag and drop all the elements you might need to create the videos or animations of your imagination. Within minutes you'll have the perfect video to present to your client or boss. Click the link above to try this cool website.
---
back to menu ↑
Pixoral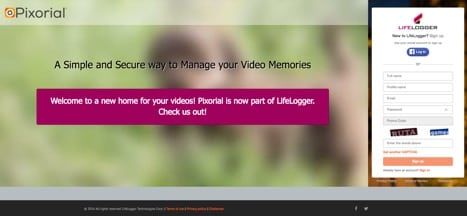 Official Site
Pixorial is one of the most popular additions to our list of websites like WeVidoe. This site is one of the best places to edit videos online and create new ones too. Pixorial is very user friendly with its video creation and editing tools. Everything is very simple to use, the platform can almost guess what you're going to do next. You don't have to be an expert to use Pixorial it is really that simple. Pixorial also has an android and iOS app that you can install on your mobile device to take this online video editor wherever you go.
---
back to menu ↑
PowToon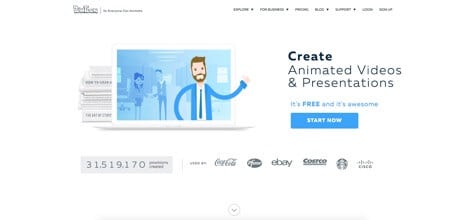 Official Site
PowToon is the best online video creator that serves a purpose. It allows you use digital version of paper cut-outs with a mixture of colorful backgrounds. The drag and drop style editing of this site found among WeVideo alternatives, leaves you with a video created with a crafty style. You can choose one of PowToon's many drawings of objects and people, which you can superimpose to your hearts delight. PowToon lets you create or edit 45 seconds' worth of video for free, if you want more time you'll have to purchase the full version. Try this online video editor that must be found among sites like WeVideo.
---
back to menu ↑
Kaltura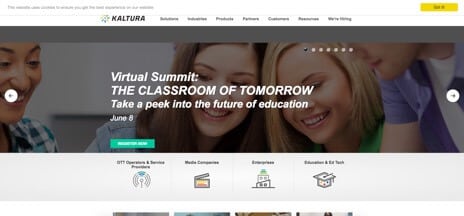 Official Site
Kaltura is one of the best places to edit videos online, for good reason. This is the first open sourced online video editor ever created. Kaltura gives you professional and beginner video editors that let you make beautiful, clean, and astonishing videos. Don't let the platform scare you away, Kaltura provides great support to anyone who might need it. Kaltura also gives you access to a free open-source community. This community gives you supported solutions in response to video publishing, management, syndication and monetization. If you want an almost perfect online video editor, pick this addition to our list of sites like WeVideo, you won't be disappointed.
---
back to menu ↑
Filmora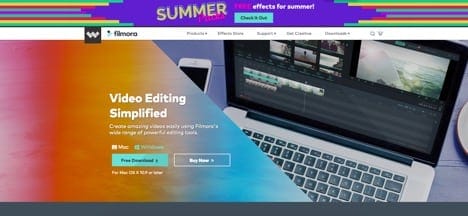 Official Site
Filmora simplifies the sometimes tedious work of video editing. This site similar to WeVideo has a wide range of video editing tools suitable for novices and experts. You don't need to know anything about editing to use Filmora. It's certainly one of the best free online video editors available. Each movie you'll create will come out beautiful. You'll have a hard time finding an editor as effective as this one. This is why we must add Filmora to our list of WeVideo recommendations.
---
back to menu ↑
VideoToolbox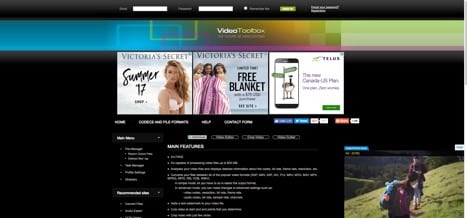 Official Site
If you know your way around video editing tools, you'll love Video Toolbox. This is a free and advanced video editor. Use VideoToolbox to scan your edits and know everything you could ask for, like bit rate, codec, resolution, and frame rate. You can also use this platform to convert your video to any format imaginable. If you're using the free version you get a maximum limit of 600mb, buy the full version for more. Try it out and see all that you can do with this video editor made for advanced users.